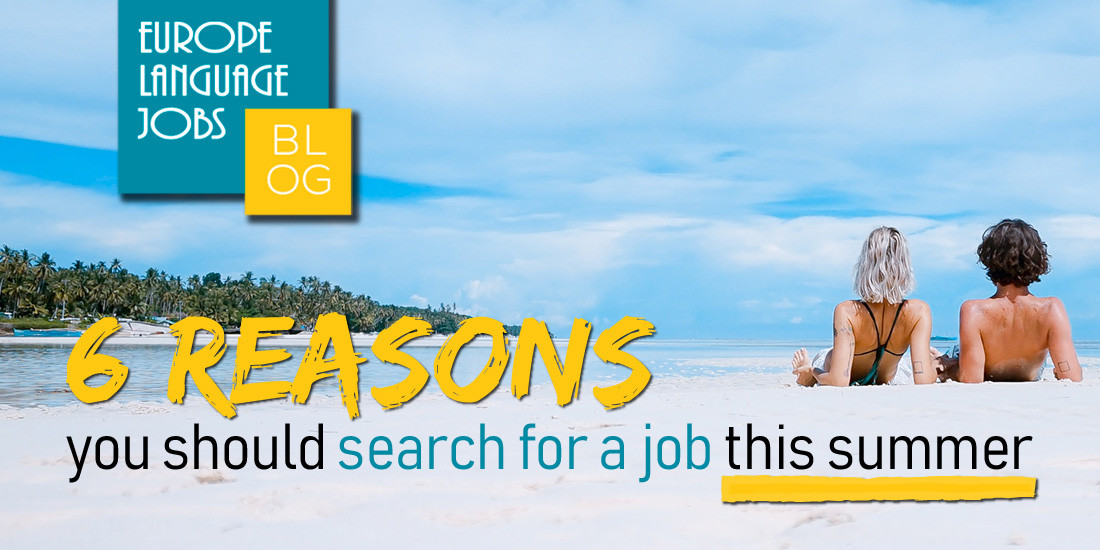 6 Reasons Why You Should Search For A Job This Summer!
People often question whether summer is a good time to search for a job. The workplace atmosphere tends to be a little bit slower than usual. We all seem to be more relaxed, lots of us go away on holiday, the weather is generally better and the office just seems to feel a lot emptier!
With lots of employees taking their annual holidays, including hiring managers, people seem to think that summer is the worst time to search for a job. This is a myth! Although the pace of work may become slower and yes, the office may be emptier, there are lots of reasons why you should continue your job search throughout summer!
Keep reading to find out why you should search for a job this summer:
1. Less competition
As summer is the most popular time for people to go on holiday, some candidates seem more distracted than others. With most people being put off by the ´summer job search myth´, people seem to be busier planning vacations and looking for fun activities and places to visit while the weather is warmer.
Graduates often plan trips away straight after their years of studying, employees tend to take sabbaticals during the hotter months and so on. All in all, there tends to be a lot less competition than usual with most people thinking less about job hunting and more about the sunshine.
2. Hiring managers are less busy
Although hiring volumes tend to be lower during the summer months, companies don´t just stop hiring, they still have positions to fill and advantageously for you, more time to spend on these hires.
With more time to focus on individual roles, the recruiters and hiring managers have more time to read through your application, to look over your CV and more time to engage and communicate with you. Now it´s your time to shine in your summer job search!
This can be a huge advantage for those of you who are still searching for a job, the recruiter can spend more time reading through your application, matching you with roles and helping you to improve your CV for particular positions.
3. More temp positions are available
As we mentioned, companies don´t just stop during summer and some may even be busier than others. Projects still need to be completed, workloads don´t suddenly disappear and with fewer people in the office, sometimes companies require a few extra hands during the summer period.
You may start as a temporary employee for a couple of months during the summer and when your contract is up, the perfect position may arise. Perhaps your work has such a positive effect on the company that they create a position for you. Starting a Contract-to-hire position is always a great way of getting your foot in the door at a company and showing off your motivation and skills! Even if you don´t end up staying at that company, treat the temp role as the perfect stop-gap!
4. Easier to take time off
As the overall office atmosphere is more relaxed and more people are taking time off during the summer, it´s usually easier to take time off at short notice. This makes planning and preparing for interviews considerably easier and your time off is a lot less suspicious. If the hiring manager or recruiters schedule is a lot more relaxed, they will hopefully have more time to interview you!
If you get a new job and you still have holiday entitlement remaining, it´s the best time of year to use them up! Take a vacation before you leave your current job and get yourself mentally and physically prepared to get stuck into your next position.
5. Easier transition
Summer always seems to be a very social time in the office. We all know the effects that good weather can have on us, we´re usually in higher spirits, daydreaming about the trips we have planned and the beer gardens we´ll be visiting after work. For this reason, summer is the ideal time to join a company, people tend to be more sociable, it´s easier to settle into a company when there are more social gatherings and summer BBQs.
It´s also a little less intimidating when you don´t have to meet every single member of staff on your first day, perhaps some people are away - this gives you a chance to settle in more and get your head around the company and role.
6. Relocate - Summer jobs!
As you have probably seen from our job board. Lots of our positions start during the summertime, summer is always a good time to relocate for an internship, part-time or full-time job, so don´t be afraid to start your job search! Some students utilise the time they have off from University and move abroad for a temp position.
You may have been planning to move away after graduation, there are thousands of job opportunities for recent graduates, so get ahead of the competition!
All in all, there´s never a bad time to search for a job, especially if you are not happy in your current position. With the common myth about the quiet summer months, there´s even more reason to get stuck into your summer job search and show yourself off to your dream employers while no one else is!
Jul 30, 2019 by Charlotte

it's very true reality
thanks for this information
posted by Ahmed
---

A great read, thank you!
posted by Brian
---

Great thanks for advice (Merci beaucoup)
posted by ACHRAF
---

Good advice
posted by Ahmed
--- Great article, thanks!
posted by anonymous
--- Great article! Thanjs
posted by anonymous
---

great article ! , gracias
posted by raghad
---

Great advices! Thanks :)
posted by Yoann
---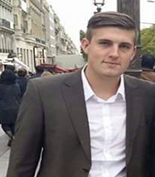 good article
posted by Casper
---

Article with a summer feeling.
I wil keep it in mind for next year also.
Thank you.
posted by Alexander
---
---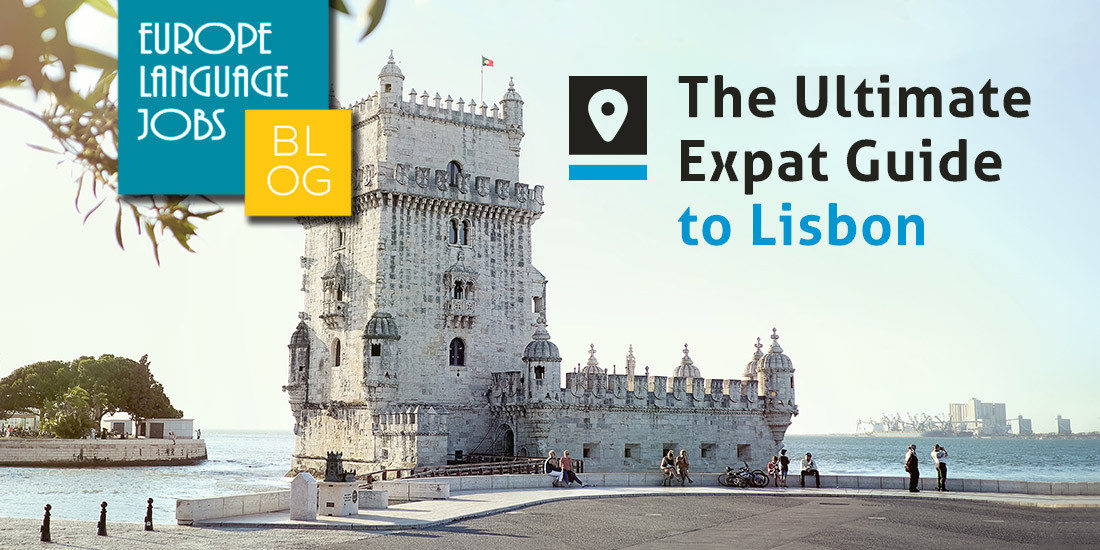 A complete guide to Lisbon in 2020. Learn about how to find jobs, get around, activities to do, cost of living, and get inspired to relocate to this sunny city.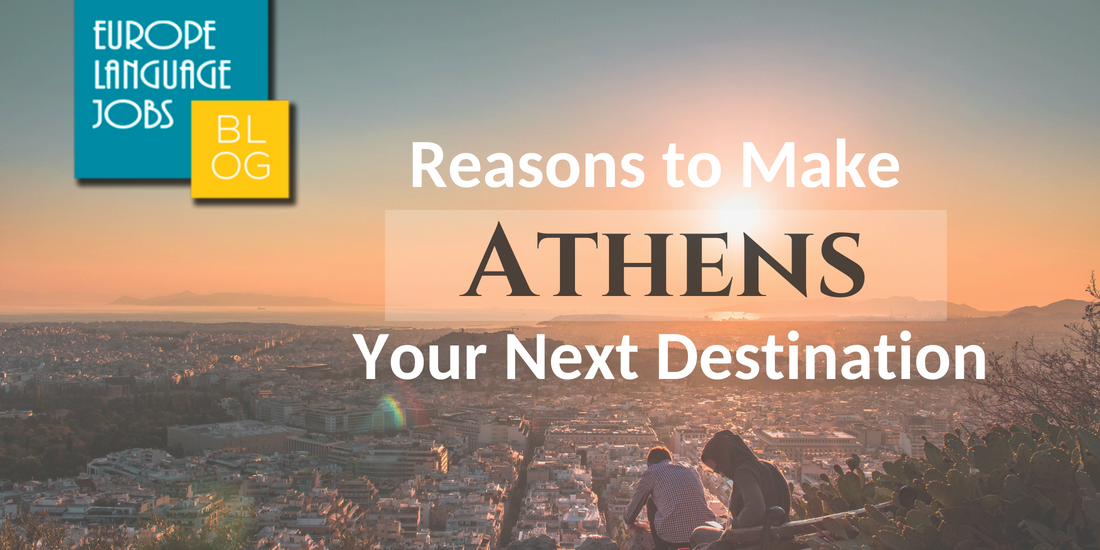 We explore the reasons why you should work in Athens, the city's stunning architecture, stunning cuisine and much more!