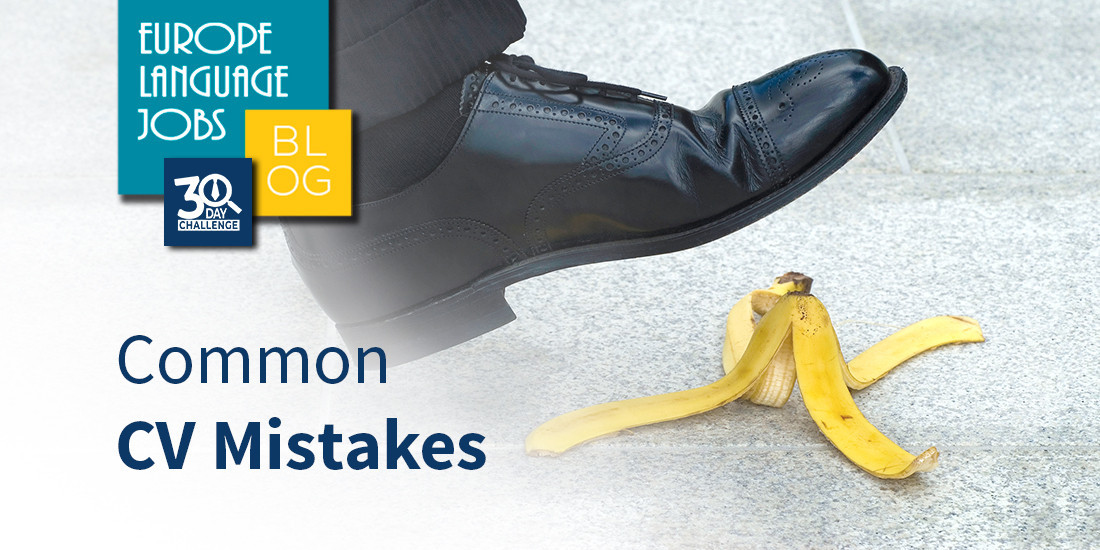 Common CV mistakes
In most cases, your CV is the first thing your future employer will consider when you apply for a job. You can be the most professional, charming person in real life but a poorly composed CV can bring eliminate your chances of getting an interview, so read this article carefully and avoid these common mistakes!
1. Wrong contact information.
Your profile is a perfect match for the role you applied to a week ago, but you still haven't had any call or e-mail? Check your contact details: maybe you forgot to update your email, put the wrong phone code or still have your old address.
2. Poor job description.
"Manager in an international company" sounds good, but what have you been actually doing? Specify your work duties and the description of the position, add proper key-words: nowadays a lot of HR managers are using special screening robots as a first step, you do not want your CV to be discarded just because you were lazy and didn't bother to write down a few sentences about your work experience.
3. Grammatical errors.
Grammatical errors are a huge turn off for potential employers. Today almost all programs have special spell checking software, so use it and read your CV twice to avoid typos and other mistakes. If you are not sure, you can ask someone to read your CV once again to make sure it is perfect.
4. Using weird fonts.
If you are not a specialist in a creative industry try to stick to the most common fonts like "Arial" or "Times New Roman" - they are popular because they are easily readable, so whoever is going to check your CV will find all necessary information very fast.
5. Huge unbroken paragraphs.
Writing down a long text without any paragraph and putting it into your CV can make potential employer question themselves if they really want to read your CV if they have 20 more. Make clear statements, stick to the point and make texts as short as possible.
Of course, you want to include all your great achievements and work experience (by all we mean that summer when you have been working as a waiter(tress) and now including it on your CV when applying to be an intern at lawyers). Do not do this! Try to customize your CV to each position you apply for and put only relevant experience and information.
All side activities and experience you can save for the face to face interview and put them on the table during a conversation in the interview, for example, for your soft skills (e.g. "I am a very easy-going and talkative person, I have been working as a waiter and never had any problems in customer service").
7. No explanation of the gaps in your work experience.
Worse than writing too much can be writing nothing at all! If you have taken a break in your career to continue education, have kids, look after the family, volunteer work or you have been ill, you should mention it. Some companies believe that holes in your work experience indicate you are not so reliable (while that's rubbish and it's perfectly fine to have a break between jobs), just mention why there was a gap.
8. Lying about work experience.
Let's be honest – we all lie a bit in our CV and at the interview, take a look at 9 Common interview mistakes for more on this. Instead of saying that the reasons for leaving your last job were a grumpy boss, say that you are looking for opportunities to grow in your career and explore new possibilities, instead of saying that we have been writing a couple of reports and making a few PPT presentations we put in our CV "Microsoft Office Expert" and so on.
But never lie about your work experience, for example, do not say you have been working in the marketing department of Apple if you have been part of the sales team at the Apple Store. Checking your work experience is very easy and can cause massive damage to your reputation, it's just not worth this risk.
9. Not mentioning your achievements.
Do not afraid to sell yourself – mention your achievements in your previous roles. "Ten successful contracts for 20.000 euros in total" can give a company a good indication of your skills and competence.

10. Too much detail in older roles.
Your daily tasks, achievements and projects is everything your future employer should know about your previous work. Do not make it complicated and do not give too many details about your day-to-day tasks. Check what HR departments are putting in adverts similar to your position and use it as inspiration for content – this will give them an idea what you have been doing and you will not have to invent something extraordinary.

Take a look at this handy infographic so you never make these mistakes on your applications!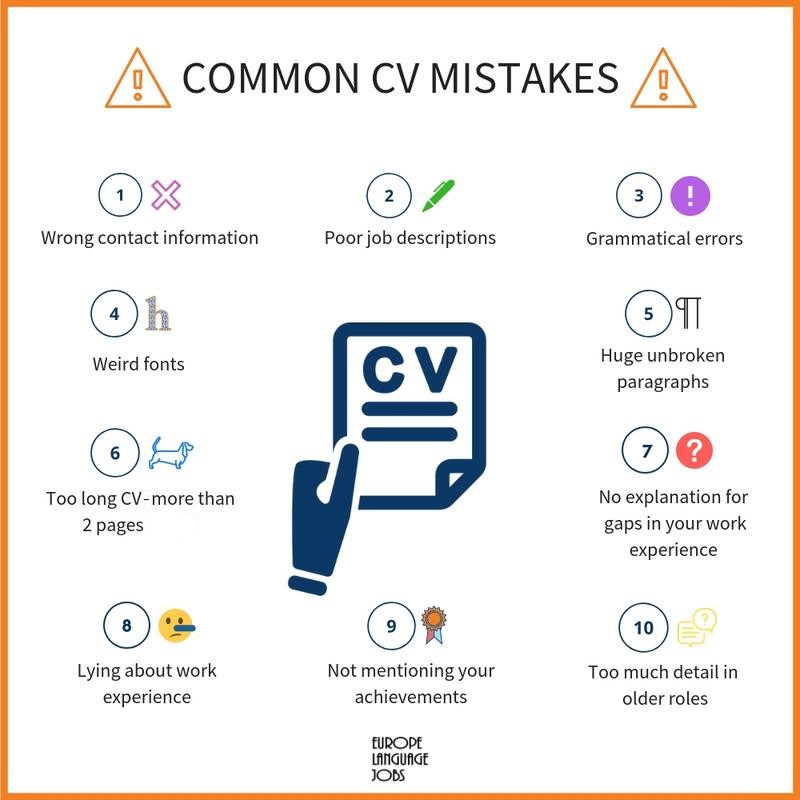 Will keep the pic! useful ;)! ---
---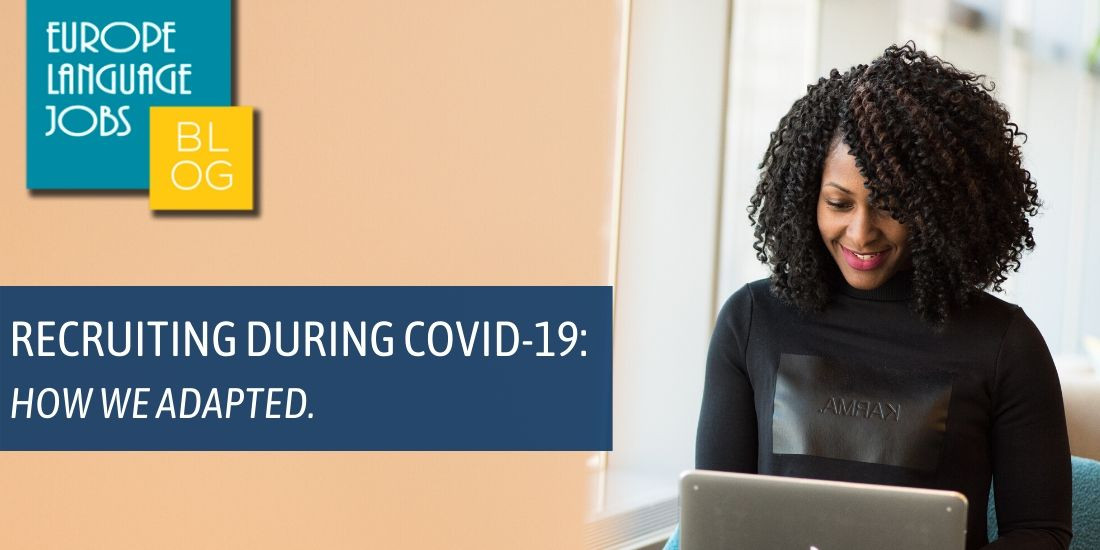 The recruitment industry has faced many changes due to COVID-19. We are proud of how we adapted to meet the needs of our clients and candidates...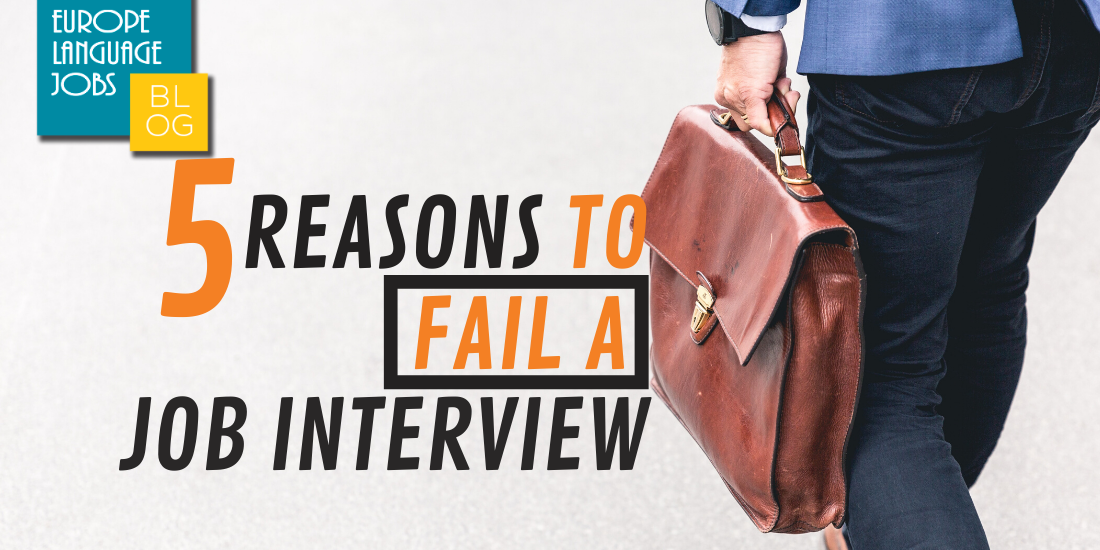 To fail a job interview is to receive a real confidence blow. It can be really hard to pick yourself up after having a bad experience, so what's the answer?