Setting Yourself Up For Graduate Success
There are plenty of options out there for final year students, from grad schemes to working abroad to further study.
Whether you have already decided what you want to do when you graduate or whether you are still undecided, it is important that you know what will work best for you.
Below you will find tips and the available options to you once you graduate.
---
What to do now to prepare
Go to careers events – Throughout your final year there will be graduate fairs and careers events at your university that you will have the opportunity to go to. This is your chance to meet potential employers and ask them any questions about what they are looking for in a candidate and gain any advice they are offering. Keep a look out for updates from your university as many career advisors have events such as interview workshops and company presentations which may be helpful to you.
Make an appointment with your uni's careers team – To make sure your CV and job applications are up to scratch, it is important that you consult your university's careers team. They can proof-read what you have prepared before you send it off to the organisation so that you haven't made any mistakes. Also, if you have been invited to an interview or assessment centre you can see a Career's Adviser for some tips and advice, this will help you to feel more prepared and give you a greater level of confidence so that when the day comes you will smash it!
Search online – Make sure you do your research online about the type of roles that you want to apply for; find out if you meet the requirements and the job descriptions of that role. A simple search online will lead you to plenty of sites that offer graduate jobs and a lot of organisations post on graduate vacancies on social media so make sure you keep an eye out for these. Also, it is important that your LinkedIn profile is complete as this is becoming a more popular method for recruiters to find candidates.
Job applications and the interview! – One of the most challenging things for graduates is trying to juggle your uni work with preparing for and attending interviews. The application process can be quite lengthy and usually entails a telephone interview, an assessment centre and an interview with the management. Stay organised and keep track of which jobs you have applied for and which stage you are at in the application process to prevent yourself from getting confused.
What your options are
Graduate Schemes – A popular way students kick-start their career is by applying for graduate schemes. These are structured periods of training and development that usually last for 24 months. They are a great way to gain practical experience in the field of your study and obtain a professional qualification. However, they are very competitive and the application process is usually quite long, so make sure you start your search early.
Working abroad – There are many advantages of working abroad after graduating, whether you're taking time out doing casual jobs overseas or starting your career abroad. It is becoming more and more popular as 70% of graduates have said that they are planning on working abroad after university. International work experience will look great on your CV and you will learn a lot from your time abroad.
Postgraduate study – You might decide to continue your studies and complete either taught or research postgrad course, both of which can be beneficial in enhancing your employability. A taught master's programme is similar to an undergraduate degree with lectures, group work and regular assignments; with a thesis or dissertation to complete at the end. A research postgrad requires students to work independently and collecting a lot of data. This type of study programme allows you to make a lot of contacts in your field, which can prove useful when looking for a job after the postgrad.
Graduate jobs – Many large organisations offer jobs to recent graduates. There are jobs advertised in almost any field so it is important that you search online and ask your careers team at uni to help to keep you up to date of any graduate job opportunities available to you. It can be very competitive applying to these roles so make sure you have perfected your CV before you start applying!
Non-Graduate jobs – As the competition for graduate jobs is so high, you might decide to apply for jobs not designed for graduates. This can be a useful way of gaining experience in a different sector and by expanding your search you might discover a new interest or passion. It can be a great way to earn money whilst you are still on the hunt for your perfect graduate role.
Graduate Internships – These are usually short term roles from a week to 3 months to a year. They are an excellent way to build your confidence, make industry contacts and gain knowledge about a particular sector. Following a successful internship it is not uncommon for employers to make a full-time job offer to their intern. Many employers use internships as a trial period and will already have plans to recruit on a permanent basis, so it is important that you make a good impression!

Self-employment – If you are a budding entrepreneur you might want to set up your own business. This is by no means easy and will take up a lot of your time, but if you have found something you are passionate about and you have done plenty of research then this might be the option for you! There are many organisations out there that support start-ups. Check out the National Enterprise Network for a directory of businesses that can help support you and your business idea.
Top Tips!
Be organised – Set time aside to apply for jobs, start early and then you won't be panicking the closer you get to graduating. You don't want to be applying for jobs whilst in the middle of your exams!
Make use of resources – Don't be afraid to ask for help, that's what the university careers service is there for. They can give you advice and guidance on CV writing, interviews and anything surrounding your graduate job hunt.
Stay positive – You might have applied for a lot of positions but have been rejected, which can leave you feeling very disheartened. However, you will have learned valuable things along the way and can use this in order to improve your applications and interview technique in the future.
Have a plan B – Even if you are extremely organised and have applied to loads of jobs and schemes sometimes you might still be unsuccessful, and yes it does suck, but that's why you need a plan B. Having a backup plan will stop you having to go back to square one.
Enjoy your final year! – It's your last year of uni so make the most of it! As long as you plan your workload you should have enough time to go to the big events that will be available to you over the next year.
---
This is a guest blog provided by Sophie-Anne Bradley from Student Job.
Student Job brings you into direct contact with interesting companies that are looking for temporary, part-time or full-time employees. Whether you are looking for an internship to compliment your education or a graduate placement to start your career, we have a wide range of opportunities.
Oct 11, 2016 by Marketing Very interesting article. Thanks!
posted by anonymous
---
---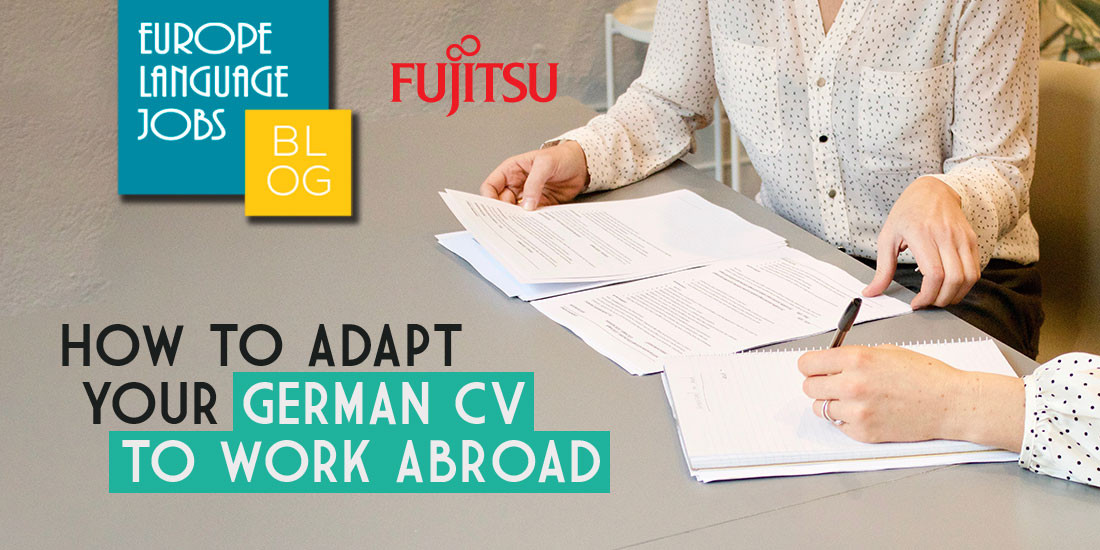 In order to find a job abroad, you need to prepare a winning CV. A CV that will grab the attention of a recruiter in the country that you want to work in...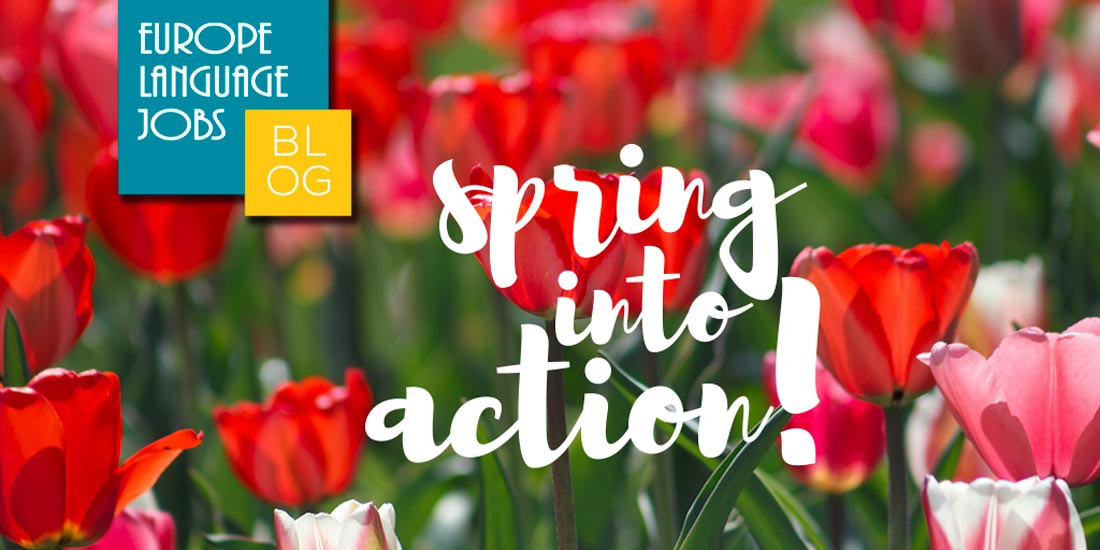 Spring is a season about growth, development, and change