Updated: August 2022
So you want to move to Prague, Czech Republic? With a low cost of living in Prague, relaxed lifestyle, and as a central location in Europe, it's no wonder the city has become a hot destination for digital nomads and expats. Our step-by-step guide will have you getting around like a local in no time.
Finding a Job in Prague
Everyone has different motivations for moving to the Czech Republic for work. For some, it is a chance to enter the European Union. For others, the relatively low cost of living and high standards of public services make the Czech Republic a more attractive option than their home country. Marrying a Czech person and wanting to move to be closer to their family may be another reason to become an expat in Prague.
No matter the motivation, you should know that the Czech Republic continues to have the lowest unemployment rate in Europe (and is among the lowest in the world!) so relocating is a smart decision. The small but mighty country has a wide variety of job sectors, from Tourism and Education to IT and Manufacturing.
Your immigration status, passport, and level of education play a key role in your access to the market. You can find more information about how to find a job in Prague here. For speed, we have divided up the basics you should know into these categories:
Non-European Union Passport Holders. In order to hire a non-EU candidate, the employer must post the job on the national job board, give interviews, and wait 30 days before proving the company could not find the specific talent they were looking for within the Czech Republic or European Union. This is why many non-EU expats come to teach their native languages as a first step when entering the Prague job market.
European Union Citizens. For EU employees, visas and work permits are not needed to live, work, or travel through the Czech Republic.
Foreign Students in the Czech Republic. Foreign graduates from a Czech-accredited university are given special privileges and considered to have "free access to the labour market." In these instances, a graduate is treated like any other Czech worker and the company does not have to go through the process of waiting and applying for special consideration. Graduates receive this access specifically for the Czech market, but unfortunately, are not considered Czech or EU members in another country's job market. If they try to work in another EU country, they will still be considered based on their passport origin (see above, "Non-European Union Passport Holders").
A CV and cover letter in English are usually the only documents required to apply to many of the office or freelance jobs. Czech CVs tend to have a photograph attached. This may come as a surprise to expats from the United States and the United Kingdom, where photos and personal information are discouraged in applications. To find a job in Prague, many expats find success on the following popular sites:
Europelanguagejobs.com
Expats.cz
Jobs.cz
LinkedIn.com
Prace.cz
Most positions require a clean health record approved by a doctor, especially if you wish to work in the childcare sector or the food industry. The doctor's appointment is usually set up by the hiring company, but new employees can also use their preferred doctor and have the bill reimbursed by their employer. If visiting the company-provided doctor, new employees must bring a copy of their medical records from their regular doctor, so it is often easier to just use your current doctor and invoice the company for the visit.
Freelance Employees
The most popular industries among foreigners include IT, Tourism, and teaching a foreign language (it goes without saying, English is the most popular). Many of these positions can be done as a freelancer, and expats enjoy the flexibility it can provide. Freelancers will need a Živnostenský list or "Živno" (trade license). It is a relatively easy document to obtain and gives you the freedom to choose your employers, hours, and workload.
Some foreigners skip the middleman and just start their own business in the Czech Republic. Read about freelancing in Prague here.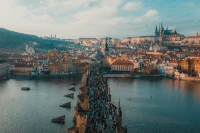 Getting Around Prague
Public Transport
A huge relief for new arrivals to Prague is its amazing transportation network. Use paper passes (purchased from orange machines at metro stations and at some popular tram stops) to zip around the city.
Invest in a Lítačka if you plan to live in Prague long-term, or use a transit several times a day. A transit is paid on a time-stamp system (per 30 minutes, per 90 minutes, per day, per month, per year). The honours system is used but ticket checkers with badges will stop you occasionally to check if the pass is valid. The regular pass covers all buses, trams, metro trains, regular trains, and even ferries within the city limits.
If you've forgotten or didn't have the time to buy a ticket before your ride, Prague offers the possibility to do so over a text message. All you need to do is download a special app that will allow you to buy a ticket with just one tap at no extra charge.
The Jízdní řády app will help you find your way using the public transport or your own two legs - especially right after you come and still feel lost in the city. It's available for both Android and iOS - in Czech, but what a better way to motivate yourself to learn bits of the language! Mapy.cz is a Czech version of Google Maps, showing also hiking and biking trails. If you download the map, you won't even need an internet connection to access it!
Do you need the flexibility of a driver's license? To get a Czech driver's license, you must take a notoriously difficult and expensive driving class. Those with EU-issued driver's licenses may use their license in the Czech Republic, but if planning to stay in the Czech Republic for more than 6 months, a Czech license will be required after the 6-month mark.
For eco- or budget-friendly travel solutions, use one of several bike and car rental companies dotted about the city:
Rekola
FreeBike
AnytimeCar
CAR4WAY
For taxis, the Liftago app is very popular in the Czech Republic. It's the Czech equivalent of Uber, commonly used by Prague's citizens.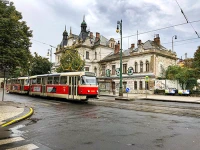 Networking
Moving to a new country is difficult. Finding new friends can be even more difficult. You can meet other expats (and locals!) going through a similar experience to you on a variety of forums. Join the conversation via one of the following online platforms:
Keeping up-to-date with the news is also important when settling into an unfamiliar city. Signing up for your home country's embassy and travel alerts can keep you informed about political demonstrations, travel warnings, passport renewal information, and cultural events within your new community.
Popular online news outlets for Czech-specific stories include:
Prague Language and Culture
Way of Living
The Czech Republic is a landlocked country in central Europe. During communist times, it was difficult to obtain permission (or the funds) to travel abroad, so an appreciation for vacationing within the borders is steeped in the culture. Weekend trips to the family chata, or cottage, in the village are a tradition in most families. Skiing in the Jeseníky area in the winter and hiking in the summer are yearly rituals for most Czechs.
With the Czechs' fervent love for nature comes an eco-conscious mindset. Most see the value of recycling and reducing waste. Some apartment buildings have recycling bins inside the building, but if your building doesn't pay for the service, street recycling bins are plentiful and unlocked for residents to use.
If you want to know how to live like a local in Prague, we recommend you to follow the Instagram profile of @praguelivinglocal.
LGBTQ+ Community
The Czech Republic is often considered the most progressive formerly forming part of the Eastern Bloc when it comes to LGBTQ+ rights. Same-sex relationships are recognised there, but same-sex marriages - not yet. An attempt to pass a bill legalising them has been made in 2021, but it turned out unsuccessful.
The society itself is very open-minded and welcoming - especially in the capital city. Prague is and always has been a meeting point for various cultures, which comes with its citizens' willingness to accept changes. Legislation aside, living in Prague, you won't have to worry about discrimination on the grounds of gender identity or sexual orientation. You will be able to attend the Prague Pride, taking place annually around August.
Social Events and Holidays
Holidays are a time for families to get together at the chata or babička's house. Some holiday traditions new to expats may include:
Čarodějnice: a spring holiday common in Slavic countries when a wooden witch is burned in a huge bonfire, symbolising winter losing its grasp on the Earth.
Ježíšek: another Slavic tradition in which a bell is rung and baby Jesus flies in through the window to leave gifts under the tree.
Easter: male family members can be found chasing down their female relatives to (gently!) whip their behinds with braided branches and ribbons.
Important Cultural Destinations
Prague was spared from bombing during World War II, so its classically-styled buildings housing museums, theatres, and galleries are all in excellent condition.
After a seven-year renovation of the historical building at the head of Wenceslas Square, the National Museum recently reopened to visitors. The second half of the museum is in the modern building to the left.
Enjoy exhibitions and tours in the Municipal House surrounded by Art Nouveau pieces and architectural details.

Want to receive a whole host of cultural recommendations? Honest Guide Prague is a favourite of locals, visitors, and expats. Follow local journalists, Janek and Honza, as they bust scammers, eat their way through the best restaurants, and compare prices for you.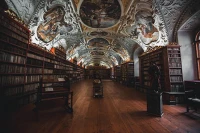 Language
Most expats learn the basics to be able to get by in restaurants and read signs about transportation/on storefronts. Expats coming from Slavic countries have an easier time understanding, but don't let that discourage you if you come from a different background. Any effort is usually appreciated by locals. While Prague is generally English-friendly, institutions like post offices often won't operate in English. Store employees sometimes won't speak English either. For a greater challenge, spend some time outside of Prague, where English is less prevalent.
Schools and Useful Apps
For more serious language learners, a class could give you the motivation needed to improve rapidly. A1 is the lowest language level, covering important basic phrases about yourself, your nationality, and what you need/want/have. Language levels move up incrementally through A1, A2, B1, B2, C1, to C2. If you already speak another Slavic language, you will be considered a "false beginner" and may be placed in a separate class for fellow Slavic language speakers who already have a headstart. A few language schools are:
Studying on your own without a teacher is a good option if you have a non-traditional work schedule or prefer solo studying. Thanks to the vastness of online resources, it is possible to learn Czech online.
Useful Phrases
Just to get you started, here are some beginner phrases:
Hello —> Dobrý den
Goodbye —> Na shledanou
Please —> Prosím
Yes —> Ano
No —> Ne
Once more? —> Ještě jednou
I don't speak Czech —> Nemluvím česky
Do you speak English? —> Mluvíte anglicky?

Fun Things to Do in Prague
Prague might not be among the largest cities in Europe, but there is still plenty to do. For city lovers, the options for restaurants, shopping, clubs, and cultural festivals are vast. Consumer prices are cheaper than in Berlin or London, making Prague an attractive destination for weekend parties.
Food
Every year, the variety of vegan, vegetarian, and ethnically diverse restaurants increases in Prague. Dietary restrictions are usually easily accommodated, and EU regulations require menus to have listed potential allergens in each meal. Our recommended restaurants are: U Bulínů, Las Adelitas, Hospůdka Na Hradbách, Knedlín, Potrefená husa, Phở u Letné.

Coffee culture is alive and well in Prague. Bring a laptop, get some reading done, or chat with a friend at one of the many popular cafes serving coffees, teas, cakes, and small meals. Our recommended cafes are: Dos Mundos, Nona, Cafe Du, Místo, Kumbal, Bistro 8, Monolok Cafe.
The beer culture in the Czech Republic is so important that a special app was even designed to help you find the best place to grab your next pint! Pivní deníček (Beer Diary) is available for both Android and iOS - again, only in Czech.
Night Life
Prague is a popular, and sometimes controversial, destination for its cheap beer and clubs. Have fun but keep in mind the city-wide ban on loud noise after 10 pm when you finally make your way home! Our recommended bars and clubs are: Epic Prague, Friends Club & Bar (gay), Nebe Cocktail & Music Bar, Fashion Club, Chateau Rouge, Joystick Arcade Bar.
Outdoor Activities
Good news for nature lovers: Praguers highly value outdoor activities like hiking, mushroom picking, skiing, and camping. Even if you are living in the city, natural wonders are close by. The following green spaces are all inside the city limits: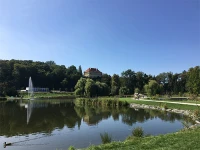 No driver's license? No problem! Weekend trips and daytime escapes from the city are a breeze with the country's vast, well-connected train system. If you have a day off or a weekend free, enjoy one of the many nature reserves and national places of interest:
Velká America
Konopiště
Hiking or skiing in the Jeseníky region
Česky Krumlov
Liberec
Sports
Sports lovers rejoice: many companies include a MultiSport card in their benefits. With the MultiSport card, you can find gyms, pools, saunas, and fitness activities for free or heavily discounted. Public spaces for running, rollerblading, and biking are all over the city. For access to traditional gym equipment, become a member of one of the popular gyms:
Shopping
Online shopping is the latest obsession and can be done easily via Amazon Germany. For electronics, Datart and Alza are popular choices. Alza has convenient pickup boxes located throughout the city that are opened with a code.

Most malls are one-stop shops with clothes, groceries, pharmacies, home goods, and post offices. The malls at Chodov and Náměstí Republiky (Palladium) are the largest and most frequented. Smaller shopping centres are located throughout the city and new ones are being built all the time to bring shopping closer to residential areas.
Cost of Living in Prague
For a European capital, Prague has a relatively low cost of living. Extensive public transportation lines mean living on the edge of the city does not have to mean sacrificing convenience for price. For rent, expect a studio apartment to be 12,000 crowns or higher (utilities included). A room in a shared flat will cost between 6,000 and 11,000 crowns, depending on the area and number of rooms in the flat. The best places to find a flat to rent are:
Most real estate resources are in Czech, but with a few key phrases memorized, you will be well on your way to finding your new home.
Kauce —> deposit or bail
Prohlidka —> tour
Provize/Realitka —> real estate agent commission
Pronájem —> rent
Spolubydlení —> living with a roommate (two in one room)
For flat-sharing, the local way of searching is via Facebook Groups. The most popular being:
The Czech Republic uses a unique system for classifying the number of bedrooms and types of kitchens in real estate ads. If terms like "+kk" or "+1" are foreign to you, check out this handy guide before scrolling through the real estate ads.
For American expats in particular, the cost of medical care in the Czech Republic is astonishingly low. Out-of-pocket expenses are significantly lower for most other Europeans and many expats find it cheaper to have procedures performed in the Czech Republic than it would be in their home countries.
Here is our estimation of how much would a weekly shopping for two costs you: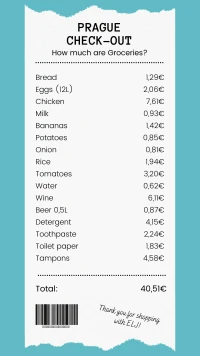 Films and books set in Prague
Prague is a beautiful city with a rich history. It's made an appearance in a number of books and movies, either as the main place of action, or simply as the film location. Here are just a few suggestions:
Movies
Parts of the film were shot in Prague: the lobby of the National Museum in Prague and the Philosophical Hall of the Strahov Museum. Also, Kaiserbad Spa (The Spa of Francisco José I), and Pupp hotel appear in the movie. The Czech Ministry of Transport, in Nábřeží Ludvíka Svobody in the new town also make an appearance.
Other scenes were shot at Prague's Vaclav Havel Airport, which doubles as the Miami airport, and at the House on the Danube on Karolinská Street.
The first instalment of the film saga based on the homonymous television series from the 60s and 70s. Tom Cruise in the role of Ethan Hunt is one of the best spies that the CIA has. In this movie, he is assigned to a mission to prevent the sale of a stolen disc containing classified information.
A great part of the film was shot in Prague: at the National Museum, Charles Bridge, Kampa Island, Staroměstské náměstí, and Bank of the Kingdom of Bohemia on Na Příkopě Street. Interiors of the Grand Hotel Europa and other locations near the Powder Tower, such as the Paris Hotel on U Prasná Brána can also be spotted throughout the film.
This fantastic film is set in 19th-century Vienna. It tells the story of the talented magician Eisenheim, whom King Leopold accuses of being an impostor and orders the police to launch an investigation to unmask his magic tricks.
In its footage, we can distinguish famous places such as Café Imperial on Na Poříč street, Vinohrady Theatre, Institute of Economics in Politických vězňů, Konopiště Castle and Hlavní Nádraží Main Railway Station.
It tells the story of two brothers who take advantage of the ignorance of the townspeople by telling stories about ghosts and witches to get their money by performing false exorcisms. Accused by the French authorities, they are forced to hide in a town with a real curse, a place where they will live their worst nightmares.
Although it is set in 19th century Germany, it was recorded entirely in the Czech Republic. Mostly in the studio in Barrandov, but some scenes were also recorded at Ledeč nad Sázavou Castle, Kost Castle, Křivoklát Castle, and Corpus Christi Chapel in Kutná Hora.
It is the second instalment of our dear friend and neighbour Spiderman played by Tom Holland. Peter Parker takes an end-of-year trip with his classmates across Europe. Once there, he will have to face a new threat and save the world from creatures called Elementals.
Some of the scenes were filmed at Vinohrady Theater, Liberec Square, National Theatre, Pražský hrad and Hotel Carlos IV. Also, the romantic walk between Peter and DJ took place on the Charles Bridge.
Books
This book illustrates the Jewish Prague of the 19th century, specifically at a time when the Jewish ghetto of Prague started to be demolished for hygiene and health reasons.
It tells the story of Master Pernath, who after learning of a forgotten past trauma, is accused of a crime and imprisoned.
A surreal story full of philosophical nuances and metaphors, as well as a criticism of the judicial system. A bank employee is arrested and accused of a crime that he will never know about, and for which he cannot prove his innocence. The protagonist will fall victim to guilt and will end up submitting, although with an unexpected ending.
It talks about the love story of two couples whose destinies will end up intertwined. The writer analyzes with philosophical nuances the theme of love in a historical context, in which Russian troops invade Czechoslovakia, after the well-known Prague Spring.
Prague Playlist
Cobblestone streets, the flowing river and historical architecture create a specific vibe of the city. Feel it through the Prague playlist tailor-made to match its unique climate:
In the heart of Europe, the Czech Republic is the perfect location to begin your adventure abroad as an expat. A rich history, a relaxed lifestyle, and access to beautiful nature await you in Prague! The lower cost of living and accessibility to other European cities are among the top reasons expats choose to call Prague their home. Now that you know how to begin your move here, let us know what you're most looking forward to or how your experience is going!
---
Author's bio:
Expat Hub Prague was developed by expats, for expats. This community seeks to help integrate both new and long-time expats into the local culture. Access to relevant information is crucial for making decisions about your life, and Expat Hub Prague understands the challenges that come with moving abroad. Members of the Expat Hub community can find connections to businesses operating in English and important news to help make the transition easier.