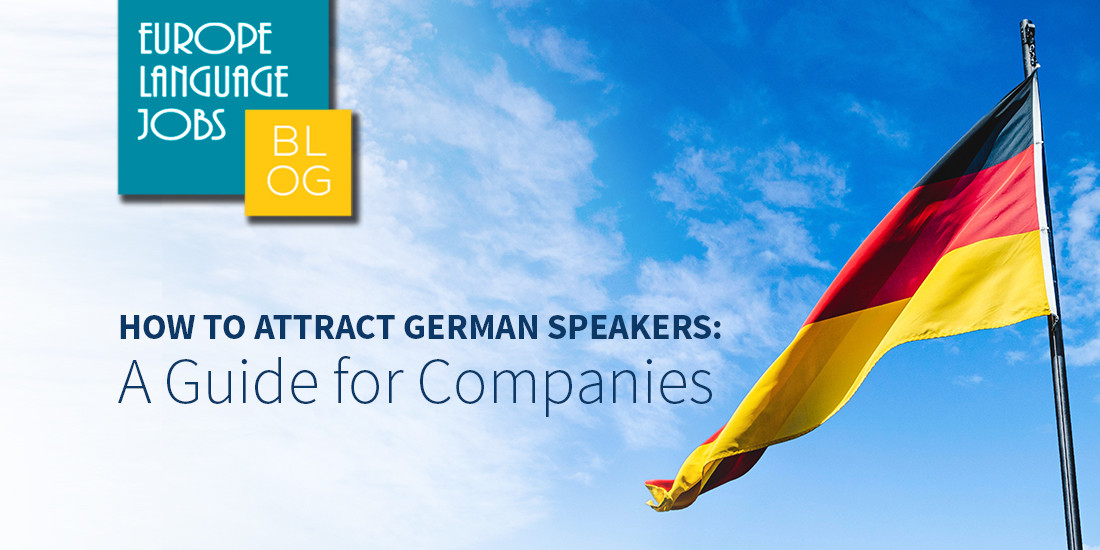 How to Attract German Speakers: A Guide for Companies Using ELJ
The difficulties in being able to attract German speakers will be all too familiar for recruiters across Europe. Whilst they are usually more than willing to travel, this does not always extend to relocating for work. With the low unemployment rate and range of opportunities in Germany, it is not hard to see why Germans are not so forthcoming in their willingness to relocate.
Here at Europe Language Jobs, we understand the needs of our clients - which is why we have created a summary to help you best use our website to attract German speakers, and how to improve your results.
How to Attract German Speakers
For any successful recruitment strategy it's essential to take into account what is important to German speakers when looking for a job:
Follow User Habits
When trying to attract German speakers it is essential to understand and follow the different habits of job seekers for each country.
The German stereotype of always being early is not false – they are really early birds when it comes job searching, starting to look for jobs earlier in the day than any other European country.
Therefore, to improve the visibility of an offer for German speakers it would be important to consider posting at the start of the week earlier in the morning to reach more German users.
On the Europe Language Jobs website, the most recent job post appears at the top of the page, giving an offer more visibility – an important feature to take advantage of.
Explain more about the cost of living
Including information surrounding this can help to better inform candidates about the country and the general costs of living, such as accommodation, food etc. Details like this are an important part of a person's decision making when deciding on places to relocate to.
Emphasise the location
Being able to work in a great location can be a deciding factor between German speakers applying or just scrolling past a job offer. For example, including details about your location, such as sunny weather and great beaches can be very attractive for German speakers. It is therefore essential to include them in the description and title of the offer.
Describe the benefits that you offer
A good benefits package is very important when trying to attract those hard to find candidates. Including things like company discounts, holidays, team activities in your description are key in attracting more candidates.
Include details about relocation support
Moving abroad to work can be extremely daunting for anyone, not only German speakers. If you offer any kind of support in their relocation process, such as accommodation for example, it is vital to include this in your description as it will make your offer realty stand out.
Mention health Insurance if you offer it
If your company offers health insurance as part of the offer then it is also essential to include this. Whilst Germans' healthcare costs are covered by Social Security, it's still useful to mention it.
How best to use the Europe Language Jobs website to attract German speakers
Choose your timing wisely when posting job offers
As mentioned before, Germans are early-birds when it comes to job searching, they like to search at the beginning of the week, early in the morning. Therefore, posting at that time can be a great way of boosting your visibility as lots of German speakers should be active.
Consider investing in visibility features
Sometimes even after following candidate trends and writing a great offer it can still be hard to attract native speakers, particularly when your competition is active. At ELJ, we have developed exclusive visibility features to help you find those hard to find candidates.
One of the most effective ways to increase visibility within the ELJ site is via our highlighted features. We offer different levels of promotion depending on your requirements, with some options appearing within the top of the main jobs list, targeted jobs list, or both.
Our Refresh option is another form of visibility – it automatically refreshes your offer back to the top of the list every seven days.
Options such as a Mailshot are also a great way of reaching specific candidates by language proficiency, specific skills, locations and more in our database.
Another feature is the Social Media Broadcast. This will mean that your offer is shared on ELJ's social media platforms, which have a huge engagement with job seekers from across Europe. This is a great way of reaching more candidates, especially those outside of our site.
In addition, we also offer a dedicated blog post – we can prepare an article on suggested themes with links to your website and offers.
Our CV search feature can also help to find those extra difficult candidates to search. This will enable you to search our database for CVs matching your preferences, such as languages and skills.
Optimise your job title to make it more attractive
If there is something that makes your offer stand out, it's best to emphasise it more in the job title to help get the attention of German speakers. Things like a relocation package or a great location are great things to highlight.
Making the actual job title keyword, such as 'Account Manager' more appealing can also make your chances of being able to attract native speakers increase. Including things like 'International Account Manager' or 'Account Manager for Spanish Market' can see a change in results.


Improve your description
A tempting description is always essential when writing a good job offer to attract native speakers. Short, ambiguous and often incomplete descriptions are a big put off for prospective applicants and will see poor quality results. It is therefore important to include a well-written description including:

• The job description in detail, including tasks. Make sure this includes the department, key responsibilities etc.
• Requirements e.g. specific language level.
• Important skills needed. This will help offers appear in the 'My Job Matches' section of candidates profiles and adding keywords will help them position better in searches.
• Education and work experience required.
• Location. Drawing more on an appealing location can help to attract more candidates.
• Benefits offered e.g. accommodation, paid flights.
• Salary range
Having a well-written offer can not only increase your ranking in the internal searches on the ELJ site, but also improve the offer's ranking through Google – this can help to bring further candidates from outside of Europe Language Jobs.

It is also important to write the offer in English, as this is the language of our website. Offers written in other languages may mean that candidates have difficulty finding them.
Make use of the language settings on our site
At Europe Language Jobs, language job offers are our main focus, making it essential to take advantage of our language settings.

For each offer you can set the level of language proficiency that you require, e.g. fluent German. If you choose to select them as mandatory, this means that only candidates with those language settings are able to apply.
However, if you are looking for two different languages (for two of the same role) then it is advisable to not publish both as mandatory, and to publish two separate job offers instead – one for each language.

Share your feedback with us
We are dedicated to finding you the best results in your multilingual recruitment, so we're always here to help you.
Finding the right candidates for you takes both time and effort, so it is vital to keep checking your dashboard in our website for new applications and how results are going. Keeping in contact with us helps to improve our services to you, and importantly your multilingual recruitment needs. We take our feedback very seriously and we are always looking for ways to improve.
The multilingual recruitment process can be extremely challenging for many companies. Therefore it is essential that you produce a well written description including all of the necessary requirements and a title that can appeal more to candidates. Following user habits is also key when trying to improve the visibility of your offer and therefore its results.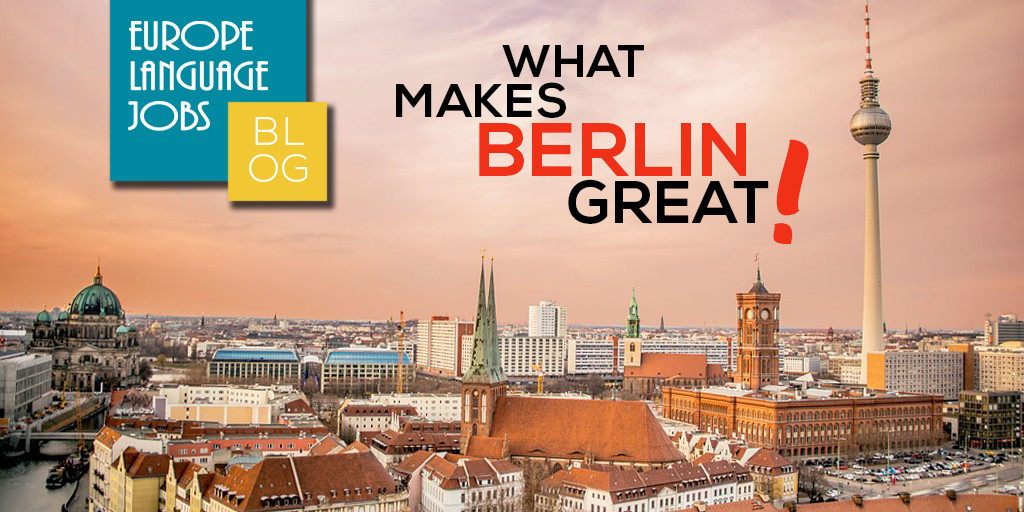 Whether you're thinking of relocating to the German capital or you just wanted to find out more about it, you have to read about how great this city is.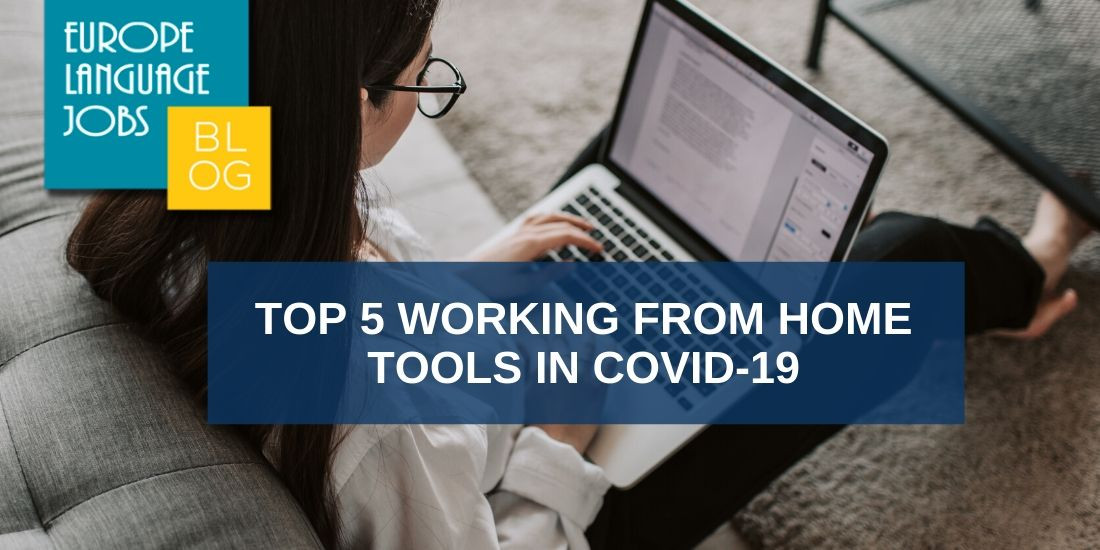 Are you managing a remote team? We have 5 top productivity tools to help your team stay focused when working from home during COVID-19.