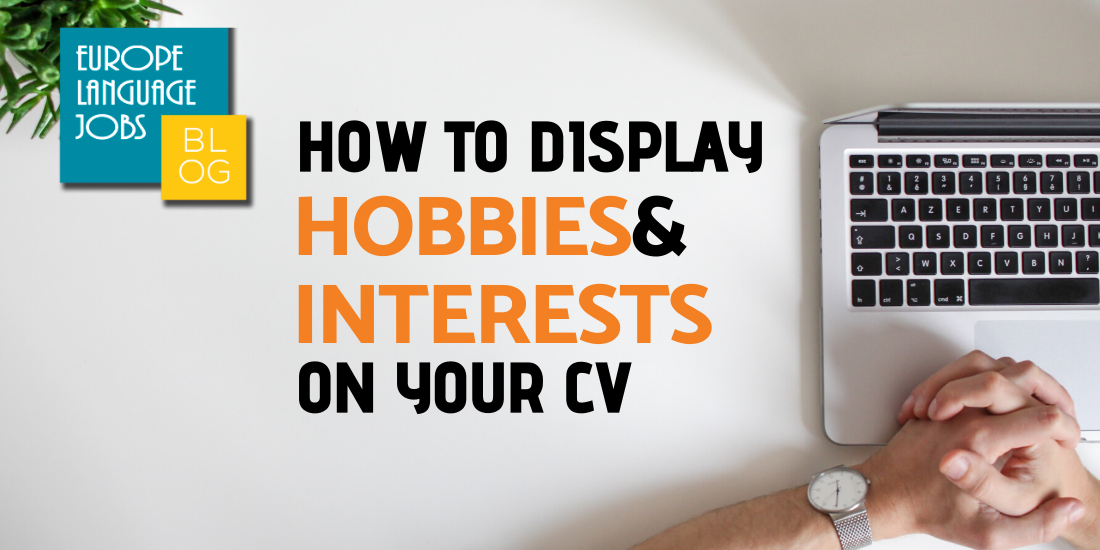 How To Display Your Hobbies And Interests On Your CV
So, you've got to impress a recruiter you've never met, using just one or two pieces of A4 paper that give a brief overview of who you are - it sounds crazy, right?
But this is the reality of job hunting and it's therefore understandable that you want to cram your CV full of information about what makes you so great.
The problem is, recruiters spend as little as six or seven seconds scanning a CV, so you don't have long to win them over. This might have left you wondering whether a hobbies and interests section is worth including – is it a sheer waste of space, or could it increase your chances of landing an interview?
In this guide, we'll look at whether or not you should include a 'hobbies and interest' section on your CV and how to make it work in your favour if you do:
Should you include hobbies and interests on your CV?
There are several good reasons both for and against including hobbies on your CV. To help you make an informed decision, we've broken this down into two lists:
Yes:
You might choose to showcase your hobbies if:
You have limited experience, are a student or have recently graduated
They're relevant to the role you're applying for
They've helped you to develop transferable skills
They make you look like a genuinely interesting person
You believe they can help you to stand out from other candidates
You've decided to make a career change and don't have any industry experience
No:
On the other hand, including your hobbies and interest can take up valuable space on your CV – so it's important to be selective. It's best not to include your hobbies if:
You have plenty of relevant work experience and have limited CV space
They aren't relevant to the role or industry
They aren't appropriate or could make you look unprofessional
They're very generic and won't add value to your candidacy

Where should you put your hobbies and interests section?
As a general rule, the hobbies and interests section should go at the bottom of your CV, underneath your education or work experience (depending on which CV structure you've chosen).
Why? Well, while they can help your application, they generally won't make more of an impact on a recruiter's decision than your experience, skills and qualifications.
What are good and bad hobbies to include?
Hopefully, you're beginning to understand whether you should include your hobbies or not, but to help you further this section will run through some of the best and worst hobbies for a CV.
Good hobbies might include learning a new language, sports teams, volunteer work, writing or blogging, strategy games, travel, coding, graphic design or running marathons.
These types of hobbies show dedication, passion, commitment, time-management and other important skills you could apply in the workplace. Make sure to mention the transferable skills you've gained in your CV.
However, hobbies that are commonplace like eating out, reading or socializing – while great - aren't going to make you stand out from other applicants and aren't worth including.
What's more, you should avoid any sensitive areas such as political or religious hobbies and anything passive like watching sports or television.
Is it ever OK to lie or exaggerate about your hobbies?
Of course, you want to impress the recruiter and make yourself look like a passionate and interesting person, but it's never a good idea to lie or exaggerate on your CV.
This includes adding hobbies or interests you don't really have - and if you've only done something once or twice, don't try to make it sound like you've been dedicated to it for years.
CV lies always have a way of catching up with you. If a recruiter asks you questions about something you've listed and you cannot answer, or if they do some digging of their own and find out you were lying, you'll look foolish and unprofessional.
Displaying hobbies and interests on your CV
Taking into consideration all of the above, you should only include hobbies on your CV if they're relevant to the role, they're particularly interesting, or you need to make up for a lack of experience.
Be sure to put this section at the bottom of your CV and highlight the transferable skills you feel you've gained!
----

Andrew Fennell is the founder of CV writing advice website StandOut CV – he is a former recruitment consultant and contributes careers advice to websites like Business Insider, The Guardian and Fast Company.
Nov 18, 2019 by Charlotte

I agree with the post.
It depends on the structure of the cv.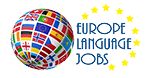 We are happy to hear that!
---

Good post to read and I can absolutely agree.
I think it gives a hiring manager a better perspective of who you are and can make your CV more outstanding from the competition.
For my part, for example, I included a short but precise description of who I am and what makes my heart bounce right under my personal information.
In that case, the recruiter has the choice to read it or not.
Keep up the great work your doing on this platform!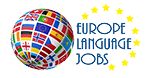 Thank you for sharing, Jerome. We are happy you like our work.
---

I think it very much depends on the company you plan to apply for. Adding interests and hobbies might not only be interesting for the employer, but it is also important for you, the employee.

As someone looking for a company where one can learn and grow, it is important to find a work environment where you will get along with fellow co-workers and employers. During interviews, employers can ask about your interests and hobbies, and try to get to know you better, who you are as a person not only during work, but also outside of work.

Similarly, if employers do not ask about your interests and hobbies, it it something you can ask your potential employer. You should get to know the company, what kind of people work there, if it is an atmosphere where you can not only grow on a business level, but also on a personal level. It can help you determine if you can get along with fellow employees, or if there is an opportunity to learn new things.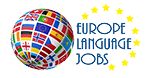 Thank you for sharing the insightful information, Dania. We couldn't agree more.
---

It really goes down to the company we are want to join and its cultural environment. One got to do a good homework and adapt the CV taking this into consideration.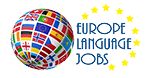 ---

Love it!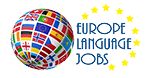 ---

i think adding our hobbies on our CV may be a positive thing if they are related to the position in question, for exemple I love languagues and in my free time I enjoy improving my languague skills and since I look for a position as a customer service in an international company it will be useful if I add it on my CV.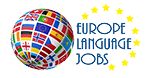 ---

Great advice, same question was always in my mind, now it is clear to me.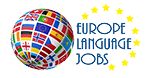 We are happy to hear that!
---

This has always been one of my questions as I have been told that my hobbies should always be on the CV by some and by others that its not needed at all.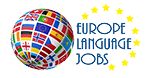 Hopefully this article helped clear things out!
---

it's exactly the question I was asking myself.
Putting my hobbies or not in my CV?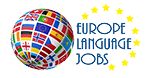 We hope it helped you decide!
---
Ah, decisions, decisions...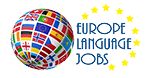 Hopefully we helped a bit:)
---
---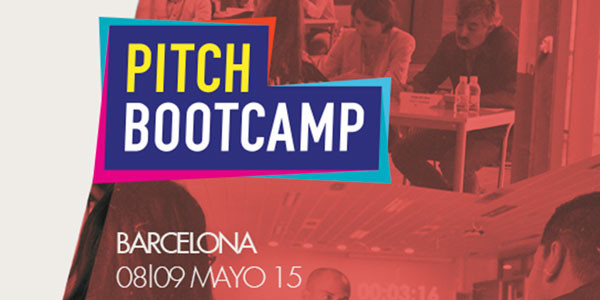 Job event in Barcelona with top recruiting companies. Job seekers and recruiters networking.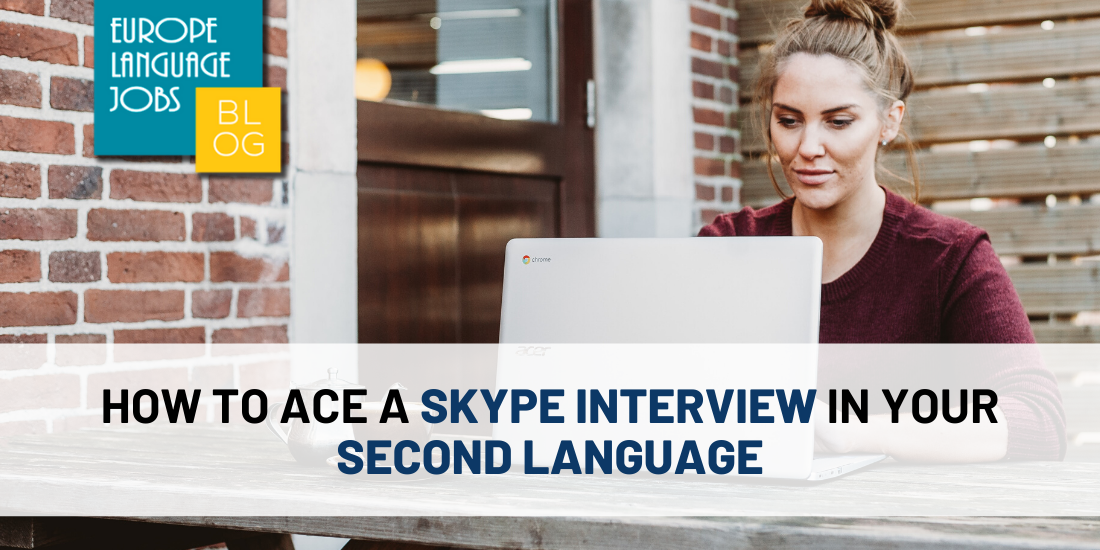 Skype interviews are an increasingly common way to scope out the right candidates for the job, particularly when interviewing for a job abroad