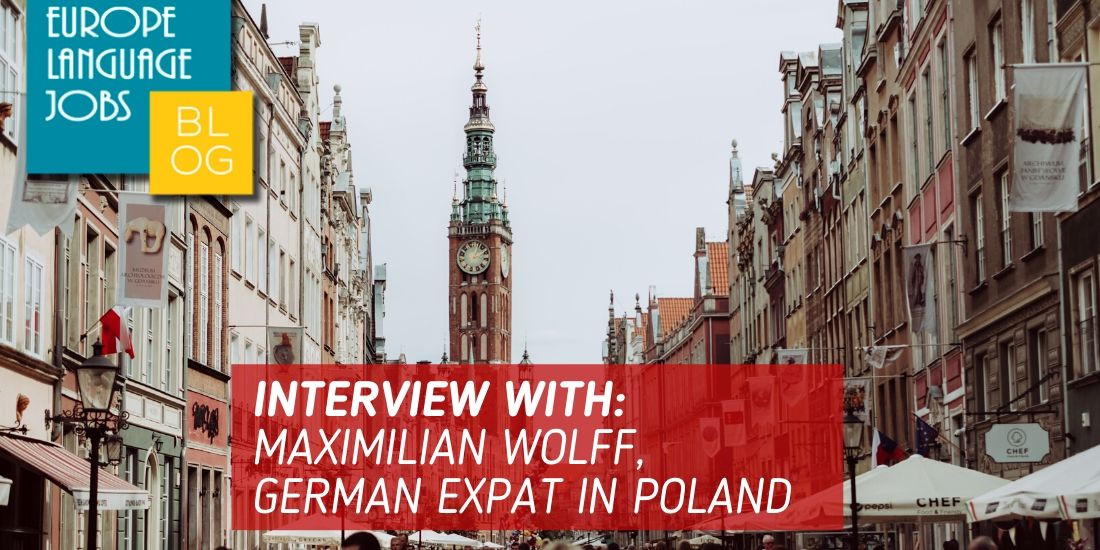 Interview with: Maximilian Wolff - A German expat in living in Poland
For those of you who are wondering what it's like to be an expat, we interviewed Maximilian Wolff, a German expat living and working in Poland. Gaining international work experience is beyond valuable for your career and life experiences too. Discover how you can relocate and find a job in a new country...
Maximillian is here to reveal what life is like as an expat in Poland...
1. Introduce yourself...
My name is Maximilian Wolff, I am 26 years old and come from Essen (North Rhine-Westphalia) in Germany. I studied Applied Economics at the Deggendorf Institute of Technology (DIT) in Bavaria, which helped me to get my current job at IBM Poland, where I am currently working as an Accounts Receivable Analyst.
2. What made you decide to move to Poland?
There were several reasons to move to Poland. One reason was that although I had passed all my academic exams in Germany, the grading of my Bachelor's thesis on "An analysis of the Republic of Poland's accession to the euro area. Experts give their opinions" had not yet been completed, so the course was not considered completed. So I had something that I would classify as a "Pre-diploma". With this, I tried to apply for open full-time positions in my home country, but without success. Although the academic examinations had been passed and the bachelor thesis submitted, I was only offered internships. I saw it as a chance to gain work experience in other European countries, my focus was on the Republic of Poland, as my native language was very much in demand here at the time of my semester abroad at the University of Economics in Krakow, or is still very much in demand.
Another reason was that I also had a Polish partner at that time, she helped me with the whole application process, which was much faster and easier compared to the German procedure. I think that there are significant differences in the application procedure in Poland, as many companies in Germany attach great importance to a university degree (it is also part of the job advertisement), whereas in Poland it is still easy to find a job as a student. The last reason why a move to Poland came into question for me was the educational background, because I had been attending the Eugen-Schmalenbach-Berufskolleg (ESBK) in Halver-Ostendorf since my time at the Wirtschaftsgymnasium (a High School specialising in economics), I was able to participate in the then European exchange project Comenius Programme [The Comenius Programme is a European Union programme set up in 1995 to promote cooperation between schools of all levels and types of school within the European Union as well as the mobility of pupils and teachers. Since 2014 it has been part of the EU's Erasmus+ education programmes] to participate. During my time in High School, I was able to make contacts with other high school students from Europe (including Poland, Bulgaria and Turkey), it was an incredible experience for me at the age of 18. To be able to make further contacts and have this unique experience to meet people from all over the world, I joined the local section of the Erasmus Student Network (ESN) at the DIT (ESN Deggendorf) as a member during my studies. These two stations helped me to get in contact with students from all over the world. This experience also influenced my decision to apply for jobs in other European countries.
3. Do you believe that the German language helped you find the job?
Yes, definitely, my previous position at IBM Poland was specifically designed for the German market and therefore language-dependent. I also believe that as a native speaker, it is better to build trust between the customer and the company because you are familiar with the culture. In the end, I can say that my German language was the main factor that got me my job. My field of study and the experience in the accounting field, which I have since gained during my high school and university time, was more or less secondary. At least this was my impression. I also have to admit that I have never regretted my career start in November 2018 in Poland.
4. How did you find a job in Poland?
As I had the opportunity to study in Krakow, I was introduced to the Polish ESN at the University of Economics in Krakow (ESN UEK). They usually organise an event where students can find out about internships and job opportunities in the city. It is similar to a job fair where I came across different opportunities. I also looked at the job on the internet on different websites like Careers in Poland or Pracuj.pl, but in the end, I applied through LinkedIn.
5. What are the challenges you encountered when looking for a job in Poland?
I can say that it was easier for me as a foreigner to find a job in Poland, much easier than in Germany. I sent my application in the evening and received an answer in the morning. In Germany, this would have rarely been the case. I would have had to wait much longer to be contacted. So you can say that I was confronted with fewer problems in my application phase. I can imagine, however, that for some people it is a change to suddenly have an interview in a language other than their mother tongue. If nervousness is added to this, it could be a problem. I have to admit that it was a big change for me not being able to express myself as usual, because when you have a job interview in your mother tongue you can express yourself more elegantly. But you should never forget that in ninety per cent of the cases the recruiter feels the same way. And that the nervousness disappears when you consider that you are so close to your goal and that you must have made a good impression on the phone when the company invites you for a face-to-face job interview. That helped me take my pulse down a notch. I was also so surprised by the prompt feedback that I had to borrow a suit for the job interview, as I was already in Poland at the time regarding my bachelor thesis, but didn't have anything elegant in my suitcase for the job interview.
6. Would you recommend people to relocate for work in Poland and why?
In general, I would recommend any young person to get work experience abroad. In times of globalization and European cooperation, there are countless opportunities not here in Poland. However, here in Poland, there are opportunities for people who are in the same situation as I was. I am referring to people who would like to have a full-time job but only have internship offers due to various reasons, be it the pre-diploma or other problems. I think that the massive demand for foreign languages here gives the opportunity to gain your first work experience after your studies. I personally know young people from the Netherlands, from Portugal, from Spain, from Italy, from Belgium, from Serbia, from France, from Austria and from Switzerland (just to name a few examples), who came here after their studies to gain their first work experience. For me, it is an added value that I get here because I can improve my English, meet a new culture and gain the work experience that I would have been denied in my home country. I don't want to say that an internship is a bad thing, I have done several internships in my life, but I would always prefer a permanent position like this one to an internship. On top of that, a work experience on your CV would be very good. That is, why I would surely recommend it to anyone, especially any German, French or Dutch-speaking person to apply here.
7. If you could give one piece of advice to people looking to live in Poland what would it be?
There are two things I would recommend to everybody, first of all, it would be open to new things. For example, even though we are neighbouring countries, there is always something new to discover. I mean the differences in culture or how to approach problems. The second is to learn the language of the country as well as possible. Even if it is only a few phrases, it will prove useful. This is especially important when it comes to bureaucracy because with a little knowledge of Polish everything goes much faster.
We hope you feel inspired by Maxmilian's journey and that this can give you the courage to relocate to a new country when this is all over. Working abroad and gaining international experience can give your CV a significant boost and helps you to stand out against the other jobseeker competition.
This post was created in cooperation with the International Jobs in Poland (ESN Poland Association project)
May 29, 2020 by Charlotte

---

---

---

---

---

It is great to hear about successful experiences in different European countries. When it comes to job opportunities in Europe we tend to turn to West Europe, but these examples showcase potential opportunities for us out there. And not only that, I bet the gains in terms of cultural exchange in countries like Poland is huge.
---
---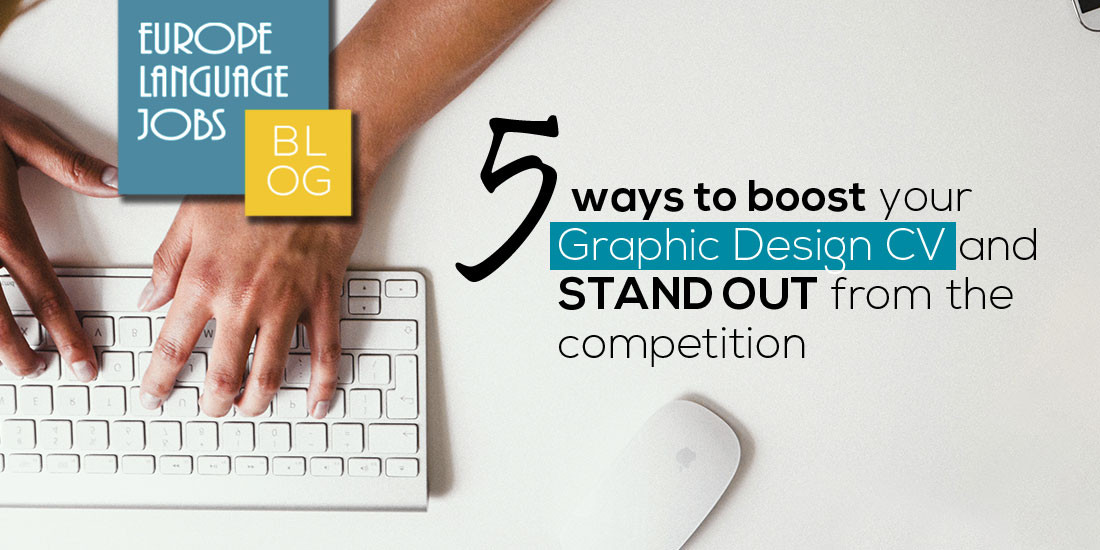 We have 5 tips to help you to stand out from the competition and give your Graphic Design CV that extra boost!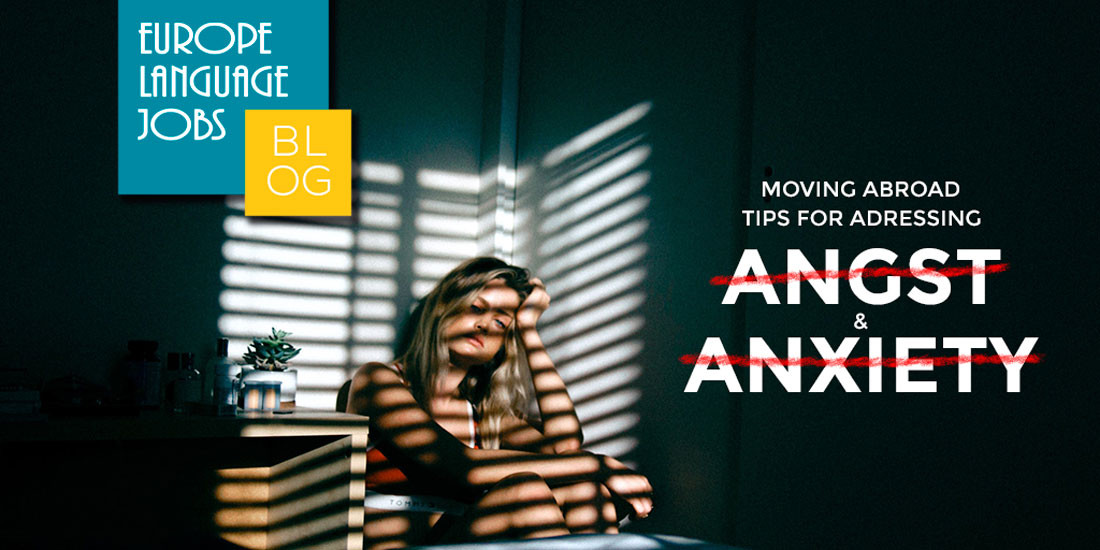 Making a big decision to live abroad naturally comes with anxiety but don't let this stop you from venturing a new life abroad