Today´s article was contributed by Alessandro Solis from PapayaPods
Barcelona is a city brimming with opportunities.
However, this often makes it difficult for one to enumerate all the advantages of living and working here. If you have been considering relocating to Barcelona because of a new job opportunity, there are some crucial factors that need to be considered.
At times, the motivation and excitement of starting a new life and the magnetic appeal of a new place make us take the leap without having the right information
However, when you are moving to a city as huge as Barcelona, a planned approach is definitely important.
In Barcelona, finding a decent place to live won't be easy and a bit of research will always be helpful.
Let's delve deeper…
Spain's housing market
When it comes to the housing market in Spain, there seems to be no end to the problems. The rental prices for residential properties have spiked in all the major cities and the worst hit are the cities of Barcelona and Madrid, the hubs of Spanish residential sectors.
Barcelona has seen a jump in rental prices over the last year
Rent in the Catalan capital rose by €17.4/sqm/month on an average i.e. almost by 18.5% compared to the rents a year ago. Rental prices also rose sharply in Madrid by 14.6% in the third quarter of 2015 to €13.8/sqm/month (according to Idealista's latest report).
In a recent article published in the Spanish daily El Periodico, Carloz Marquez presented an analysis of the rental market in Barcelona. Marquez's data showed that 20% of the accommodation listed is rented within 24 hours, 44% in a week and 78% in a month.
Major Problems Existing in the Rental Property Market
1. Illegal Subletting
Most apartment owners in Barcelona often complain about the major issue of illegal subletting. It has often been observed that people pose as long-term tenants while renting properties. Later, these properties are illegally sublet to tourists for a short time-span through vacation accommodation sites such as Airbnb. This way the original tenants earn almost triple the cost of the actual rent.
Airbnb has specified that anybody who lets out a property needs to have an individual profile. Moreover, any person who uses Airbnb to rent out properties must also register themselves with local authorities. Despite these strict regulations, still people have more than one profile registered on the Airbnb site.
The unfortunate part is that the homeowners are fined and not the tenants rent out rooms and who actually breach the rules. This is indeed a nightmarish scenario for landlords that make them more apprehensive when they rent out their properties.
2. Online Rental Scams
Online rental scams have become a pressing issue in the present day rental market in Spain. Criminals often dupe people by showing them images of properties that are simply copied from other websites. Such properties could be non-existent or may have already been rented out.
Properties for rent are advertised on free online platforms such as Gumtree, which only asks renters to verify their phone numbers and email addresses. Once prospective tenants show interest in a listed property, they are instructed to pay a token amount to make a booking.
The moment the transaction is completed, the fraudster in the garb of the landlord deactivates their email address.
Here are some of the ways to figure out that you are being deceived:
The moment someone shows you an excellent property in a great location at lowered rates, you must definitely question yourself. In short, when a deal is too good to be true, it is always advisable to cross-check it.
While browsing through property description, if you come across grammatical mistakes or numerous typos, chances are high that you may have landed on a fraudulent website.
In certain circumstances, the photos you see may not match the description that is given for the property. This kind of inconsistency is again a predominant sign that the images may have been pasted from some other website, and that the property doesn't actually exist.
The host you're interacting with tells you that they are unable to show you the property as they are abroad.
The host pushes you to deposit money in their bank account to secure your place and also provides a time-constraint.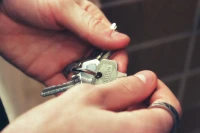 Fancy a fresh start in the Catalan capital?
3. High Deposits
According to the Spanish rental law, the minimum deposit that you are required to pay is a month's rent for apartments without any furniture and two months deposit for accommodations that are fully furnished. Many landlords may also ask for six months' payment as a guarantee.
However, you can always try to negotiate and try to pay for just two or three months. As per Spain's new rental law, landlords can now evict tenants who don't pay their rent after six weeks instead of six long months that was the norm earlier.
Thus, as a tenant, when it is time for you to leave a property, it is vital to be proactive. You can always ask your landlord to inspect the place two weeks before your exit and request them to give back the deposit on the day you return the keys. It is important to understand that landlords are not legally entitled to pay back the deposit for one month.
When you rent a property in Spain through real estate agencies, they may charge you up to 10% of the yearly rent. Additionally, you may also get trapped amid multiple online rental agencies that may not allow you to visit a place without paying a deposit.
Trusted Solutions
Those who are compelled to look for a rented accommodation in Spain come to terms with the enormous demand as they witness properties getting rented in a matter of hours.
Taking note of the present scenario and the problems prevalent in the rental property market, PapayaPods has come up with easy solutions that make the whole process of renting out a property a walk in the park. Let's take a quick look:
1.
In the present scenario of illegal subletting, it is becoming difficult for landlords to trust tenants. Landlords, in fact, make an attempt to know everything they can about a prospective tenant.
This specific requirement has prompted PapayaPods to come up with the unique and effective Tenant Application Profile. By filling in a few basic details such as profession, hobbies, name, contact details and references from previous landlords, transparency is ensured even before you meet your landlord.
Moreover, as your landlord already has references from previous landlords, a sense of trust is already built between you as a tenant and your landlord.
Who wouldn't want to live in Barcelona?
2.
Online rental scams have become a common phenomenon, but PapayaPods has a comprehensive range of solutions to all the problems:
3.
During the move-in process of tenants, PapayaPods helps landlords to clearly document the condition of their property including the larger fixtures. The documented report is then signed by both the tenants and the landlords to make sure that there is no dispute regarding the validity and authenticity of the report.
All the documents are stored digitally with clear photographic evidences. This way, you can always ask your landlord to check the property you have been living in and return the deposit. This process makes the entire move-in and move-out process convenient and minimises any chances of dispute.
4.
Instead of renting a property through real estate agents which may cause you to shell out a huge amount of cash, sites such as PapayaPods and departiculares.com provide you an opportunity to book rental accommodations for free.
5.
PapayaPods not only helps you find rented accommodation easily, they also let you manage and maintain the entire tenancy online. As well as paying rent online you can also file repair requests for any wear and tear, attaching clear pictures as evidence.
The innovative features created by PapayaPods make the process of searching for rented accommodation in Barcelona unusually convenient. If you have made up your mind to relocate to the glamorous city of Barcelona for a new job opportunity, you should be prepared.
So, think you know about the rental market in Spain?