Are you planning where to make your next career move, or simply wondering about somewhere you would love to visit? Well stop wondering and start wandering, we've got it all covered. Here is a list of some of the 6 top destinations of 2017, and what you can expect to find when you go there!
1. Bordeaux, France
If you're a bit of a wine connoisseur, you'll already know that France is the place to go and satisfy your palette. In particular, the region surrounding Bordeaux is renowned for its vineyards and won't disappoint any lover of wine, with châteaux of Médoc, St Emilion and Bordeaux available at your disposition. Later, you can take a romantic stroll along the River Gargonne, the river which has made Bordeaux an important port for many centuries. And just 45 minutes away from the city, you will find the beautiful Arcachon bay which is famous for its outstanding seafood and oysters. Bordeaux itself is a vibrant and sophisticated city in which to indulge your senses in culinary and cultural delights, making it a great destination for the seasoned cosmopolitan.
Click here for jobs in France
2. Lisbon, Portugal
Perched on the Western edge of Europe, is the Portuguese capital, Lisbon. Like Spain, it is a suntrap for almost the entirety of the year. The river Tagus which runs through the luminous city brings color and life to the city, adding to its picturesque quality. Become absorbed in the tranquility of Lisbon, which is abundant with parks, gardens, belvederes, cafés, and esplanades where you can sit and eat typical Portuguese delicacies, such as Pastéis de Nata, a custard tart seasoned with spices such as cinnamon and vanilla. Furthermore, don't forget to take a ride on the "Electrico 28", the vintage yellow tram which has been running through the narrow streets of the city since the 1930s. See below!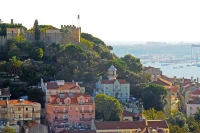 Click here for jobs in Portugal:
3. Krakow, Poland
Steeped in history, the second-largest city in Poland is famous for its architecture and numerous cultural attractions. With a growing economy, Krakow attracts many international workers to relocate there, so you wouldn't be alone if you decided to look for a job in this exciting city. There's a lot going on here too. Are you one of those people who enjoy a good scare? If so, you should check out Lost Souls Alley. It is Poland's first interactive museum and, inspired by horror films, it is dedicated to playing with our innate and basic fears. Not for the faint-hearted but the attraction has very high ratings on Google and TripAdvisor and would definitely be something you don't do every day. Too much of a scaredy-cat for Lost Souls Alley? No worries! The historic old town has got a little bit of everything: Europe's biggest market square, 14th-century fortifications, ancient synagogues and the cathedral, which is the resting place of several Polish kings. Can you see yourself living here? You'd better get your culture cap on!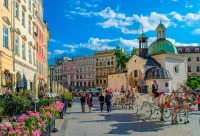 Click here for jobs in Poland
4. Athens, Greece
Take a journey to the heart of the Greek capital, the city that has become known as the "cradle of Western civilization". Athens blends the modern and historical, with many of the ancient monuments dominating the cityscape. Walking through the city you will discover old mansions and traditional taverns that have stood the test of time alongside fancy restaurants and luxurious department stores. By night, Athens has a nightlife that will enchant and entertain you with "Bouzoukia", clubs and bars that play traditional Greek music that will get you singing and dancing. After all that, you may just want to relax in a restaurant, sampling a rich Greek coffee after enjoying a delicious Moussaka.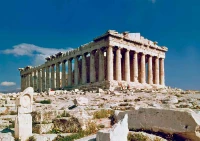 Click here for jobs in Greece:
5. Valletta, Malta
This tiny island sitting in the Mediterranean Sea is often overlooked because of its size, but with the arrival of summer, it attracts throngs of tourists each year. Despite its size, Malta has no shortage of things to see and do. Besides boasting beautiful beaches and great sites for deep-sea diving, Malta also has a lot of history to offer and walking through the Maltese capital of Valletta with its Baroque style 16th-century palaces, gardens and churches will take you on a journey through time. In terms of cuisine, Malta has strong Sicilian and English influences. One of its typical dishes is rabbit stew, for the adventurous among you who feel brave enough to try it! If you find the time, then take a boat trip out to visit Malta's smaller, island neighbors of Gozo and Comino which are equally beautiful. There you will be able to swim in clear blue waters and gaze at the tropical fish that swim around you. These are islands of color, vibrancy, and charm not to be missed!
Click here for jobs in Malta:
6. Zagreb, Croatia
"Romantic" and "safe" might not have been the first two words to come to mind when you think of the Croatian capital, but both are true to the character of the city. It is a small metropolis, made for strolling around its streets, drinking coffee in busy cafés and admiring its Austro-Hungarian architecture. There is certainly no shortage of culture either, as Zagreb offers a variety of museums, galleries, theatres, and concerts to keep you entertained day and night. However, if you fancy escaping the hubbub of the city, make sure you go to Jarun lake where you can either sail or swim the afternoon away before showing off your moves at the evening lakeside discos. And if you're feeling even more adventurous, take a trip out to the small town of Samobor where you can get your fair share of hearty food, creamy cakes and hike through the beautiful surrounding scenery.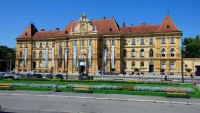 Click here for jobs in Croatia:
Are you inspired to find that fresh start you've been talking about for years? Well, these destinations aren't the only ones we have for you. How about London, Paris or Barcelona? Check these and many more on the Europe Language Jobs website now!