As the world becomes more and more international, having international experience is becoming increasingly valued by employers. As well as being both professionally and personally rewarding, it can also be a key edge over your competition when applying to jobs. Working in a foreign country looks very impressive on your CV and will help your application stand out in the competitive job market. In interviews, you will be able to draw on your experiences that you have had abroad and impress the employer with the unique skill set that you have gained. International work experience will also broaden the type of jobs you will be able to apply for and open up new and exciting opportunities for you.
For employers it is a clear demonstration of your independence and adaptability which is vital in the fast paced environment of many companies. In an increasingly globalised world having an open mind and being tolerant are essential qualities in any candidate - working abroad is a great way to enhance these skills.
People's Experiences of Life Working Abroad
Laura Fernandez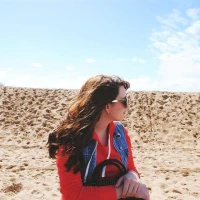 PR in Paris, France
Probably the best decision I ever made was to work in Paris. I spent an Erasmus semester here two years ago and I always felt a need to come back since leaving. I would strongly recommend finding an internship abroad to any young person, it is a great way to improve your CV and gain skills that you will have for life.
Living and working helped to really improve my French skills and surprisingly my English as I had to communicate every day with people from a number of backgrounds. Learning more about language and culture is very important in the world today as we are now more connected than ever.
Joe Romero Waters
Digital Marketing in Palma, Spain
Relocating to work abroad can seem like a daunting experience, with a new location, job and culture among the few things one will experience a change in. That being said although being out of your comfort zone, I believe this is a positive experience, which anyone with the opportunity should accept. It is a key advantage you can gain over others and only beneficial for one's future.
Palma as a city is beautiful, it really reflects the true Spanish culture as well as having a good sense of community. I had never been to Palma before, so for me it was a completely new location and I was extremely excited to begin my journey. As I am competent in speaking Spanish, I was looking forward to living in Spain, practicing speaking, and learning more about the language as well as the culture.
Working in a different country comes with a complete change of lifestyle - it definitely did for me. Having a 9-6 job in a different country in a different language does sound intimidating but it is an opportunity to experience something different and improve on skills, not only language skills but also life skills. Having international work experience on your CV shows employers that you have the life skills and traits to take on new challenges and experience new things. There is nothing better than having the direct experience in the sector of work. This appeals massively to employers.
Rugile Antanaviciute
Marketing in Barcelona, Spain
Working aboard is one of the best decisions I have made. Being in another country allows me to meet new people, experience new culture, learn a new language and broaden my professional knowledge. I chose to move to Spain, because all my life I was living in a Nordic countries and I really wanted to know how it feels to leave a house without needing to layer clothes on top of me to not get too cold to reach point B from point A. Nevertheless, I always had a goal to learn Spanish, because to my ears it sounds very welcoming and I knew that I will be forced to reach my goal if I will surround myself with Spanish people. And Spain never sleeps! You can always find what to do at 1 pm or 1 am at any day of the week. I recommend trying to work abroad to everyone, it does not have to be permanent, but it is a great chance to experience new things and learn new things about yourself.
Eva Exmann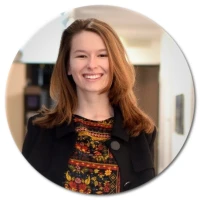 Account Manager in Barcelona, Spain
One of my major reasons why I wanted to work abroad was to investigate where my future career would be headed. Like most of us that enter their first real jobs, I started to realize what tasks I enjoyed doing and which jobs I was able to pursue for my future career. Also after a couple of weeks abroad I realized that there are so many other benefits when it comes to working abroad. My cultural awareness was increased in no time due to working in such an international environment, I became more creative and I improved my language skills.
Radoslaw Merd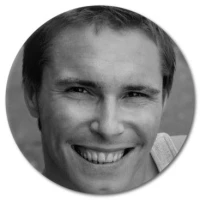 Sales Intern in Frankfurt, Germany
Working abroad in Germany has really broadened my horizons and helped me learn more about Germany and its culture. Having learnt German in school working in Germany was top of my list and I have never looked back since. It has given me a chance to feel what it's like working in a new environment as German companies are quite a lot different to those I worked in back in Poland.
I really think that having experience abroad looks great on anyone's CV and shows that you can be independent and adapt to new situations. Relocating is very daunting at first but the potential career rewards more than make up for it!
In My Own Experience
Dan Needham
Marketing in Barcelona, Spain
Many people underestimate the value of gaining international experience. Spending time working abroad in a different country to your own helps you better understand different cultures and have a better appreciation of what each person brings to a team.
For me it was a great chance to discover my strengths and to broaden my network. It also helped my to develop myself both personally and professionally, by learning skills that will be valuable throughout my life. For many people life after graduation is scary and a lot will have no idea what they want to do - working abroad is a great way to learn more about yourself and the world.
This blog should come as a help to anyone considering finding a job abroad. Gaining international experience helps you grow both personally and professionally and looks great on anyone's CV. You can find tips on finding a job abroad here.