European resume experts often have to have some alternative advice prepared for those wanting to work in the UK...
Despite the fact that employers around the world tend to look for the same qualities in their applicants, however, within the various countries, there might be some differences in the application process. The CV format and style may differ according to the region you are applying for so let's review the trends across the European region:
European resume vs UK resume
Type of Applications
In some countries (E.g. France, Denmark, Italy…), speculative applications are often used and candidates would send their application for a job to a number of companies without really knowing if these companies are actually looking. In the UK, it is best to apply for advertised roles because speculative applications are only used when you either specifically know someone within the company; or when you work in employment areas in which vacancies are rarely advertised (E.g. journalism, broadcasting, publishing…); or when you are looking for unpaid work experience.
Style
In some countries, recruiters do not appreciate boasting (E.g. France, Germany…) whereas in the UK or US curriculum vitae, you can show off your skills and accomplishments using strong adjectives such as " outstanding relationship building ability" " great analytic skills", "excellent writing skills" … Poor style is just one reason why your application could fail, check out the 5 Reasons Your CV Was Rejected so you can avoid making these mistakes! You can also build a resume here.
Also, in most countries including UK, it is best to keep your CV plain and formal rather than creative. You can be creative if your area of employment is related to art, design or marketing but be smart about it so that they notice you for the right reasons. Other than that, a CV shall remain formal, plain, factual and professional.
Number of pages
In the UK it is best to have a 2 pages CV (although more pages wouldn't penalize you). In other countries, you might need to stick to one page (E.g. France). There are also countries where bigger is better with 3 to 5 pages (E.g. Greece).
The Photograph
In countries such as France, Belgium and Germany it is common for CVs to include a passport-sized photograph in the top right-hand corner whereas in the UK and the US, photographs are to be avoided because of equal opportunity legislation: a photograph makes it easier to reject a candidate on grounds of ethnicity, sex, look or age.
Personal details
In some countries (E.g. France, Italy, Spain...), your CV may specify personal details such as your date of birth, your status (single/ married), number of kids and nationality. In the UK, it is inappropriate to specify any personal details in your CV, again, because of equal opportunity legislation.
Format and content
In the UK, Work Experience prevails and shall come first, starting with your most recent employment; then comes your Education and your Interests and Hobbies. In other countries like France or Germany, Education comes first in a CV. Also, in some countries like Germany, applicants are often expected to include evidence of their accomplishments, so you present your CV in a binder and include copies of all your educational certificates and any references from former employers. In the UK, you wouldn't need to provide all these documents at the application stage. Depending on your years of experience and sound expertise, you actually may not need to provide these documents at all.
The format and content of your CV have great ramifications to your application, but who says it has to be the normal A4 sheet 'my achievements, my qualifications etc'? Make your CV stand out and increase your chances of catching the eye of a recruiter by using the Extreme and awesome examples of CVs. Making yourself stand out and no longer be a faceless name on a CV can be as good as having a connection inside the company!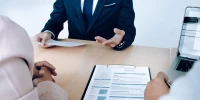 Language
When applying for a job in an English-speaking country, your CV must obviously be in English. In other European countries, it should be in the language of the country. However, if the origin of the company is American or British or if you are applying for an international role (E.g. consulting, supply chain…), sending your CV in English is generally well perceived. Also, in countries such as Belgium, Luxembourg, Netherlands, Switzerland and Scandinavia, a CV in English is often well accepted.
Language skills are highly valued by employers as it can be a valuable skill, even when writing a CV in English make sure to add in any language skills you may have, be sure to take a look at The Importance of International Experience and Language Skills On Your CV to help you with this!
'Profile' or 'Objective'
In the English or American CV, it is good to have a "Profile" or "Objective" statement at the top of your CV to give some highlights about your background and what you are looking for. This statement should be concise and give clearly an idea of your background and goals. In other countries such as France, it is common to write a title at the top of the page simply stating the role you are applying for.
Key Skills
In the UK the skills you acquired on the jobs are more important than anything else, hence why in order to make your CV more marketable, you may want to list your very key skills and achievements before listing your work experience. State these Key Skills in 3 to 5 bullet points.
Work experience
As mentioned earlier, the skills you acquired on the jobs are important so to make them sound powerful, you should always use action verbs in the past to describe your roles and responsibilities (E.g. developed, planned, organized…). And always emphasize your skills and competencies and relate them to the job you are applying for. For example, even working in a shop or a restaurant involve working in a team, providing quality service to customers and dealing with complaints. A finance job will involve analytical and problem-solving skills so focus on these; whereas for a commercial role you would place a bit more focus on your persuasion and negotiation skills.
How to tailor your CV when you have experience in different industries
Education
With regards to Education, in the UK you only mention the highest diplomas you have obtained such as PhD, MBA, Master and/or BA because it is understood that to get there, you will have obtained the lower ones. GCSE, A-Levels and baccalaureates can be mentioned only if they are the only diplomas you have.
Interests/ Hobbies
In most countries including UK, it is fine to state your hobbies and interests but not mandatory. Don't mention hobbies or interests that sound dull and irrelevant (E.g. reading). If you really want to mention "reading" than be specific about it (E.g. reading scientific books). In some countries like Germany, you mention your interests only when relevant for the job.
References
UK recruiters do check references and reach out one or two people you worked with to get feedback (E.g. an ex-manager or a colleague) but they wouldn't do this at the application stage so it is unnecessary to include references in your CV. Don't even waste the space writing " Reference available upon request".
In conclusion, a recent survey of employers based in the UK has shown that the following top five aspects are the most looked for in a CV:
Work Experience
Qualifications and Skills
Easy to read
Accomplishments
Spelling and grammar
Your CV is the most important document to market yourself and obtain your ideal job so don't hesitate to have it done or reviewed by a professional. Once you've taken all this advice on board and your CV is a 10/10, what's the next step? spend hours searching for vacancies? No, don't let your job search turn into a job itself, simply register with Europe Language Jobs so all the vacancies are in one place and you can narrow down your search to include only vacancies in the industry and country you want to work in! This means you can spend just 10 minutes a day and free up time for other things rather spending 8 hours at the computer filling in applications to jobs you're only half interested in!
Your CV could be the ONLY opportunity to impress, so you've got to do everything you can to make recruiters take notice of your CV, so be sure to check out our tips on how to create an outstanding resume and the 'cheat sheet' from an experienced recruiter on what recruiters are looking for on your CV!
---
Malika Remili, a certified Career and Vocation coach who coaches professionals from all across Europe, write today's article. We thought it would be useful to ask her to go through the variations that lie between the UK Curriculum Vitae compared to the other European countries CVs.