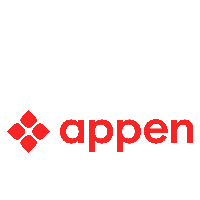 DESCRIPTION
We are looking for French, German or Italian Translators in Switzerland. Join Us Now !
Would you like to review translations to help improve the quality and performance of our client's AI-powered translation engine? Then this Job is for you!
We are seeking individuals who are looking for an exciting work-from-home opportunity. Our mission is to deliver the best data solutions and expertise to developers of AI for communication, driven by our passion for innovation and our love of languages.
No experience is necessary, all you need is:
Good comprehension of the English language
Fluent in written and spoken skills in French OR German / Italian
Currently residing and eligible to work in Switzerland
A smartphone/computer device with a stable internet connection
Evaluate machine translations to help our client improve their machine translation engine in different language.
Apply Now!
https://connect.appen.com/qrp/public/project?type=translation&utm_source=ELJ&utm_medium=Job%20Post&utm_campaign=ST_Mesguerra_Translate_Switzerland_ELJ_2022&utm_term=Switzerland&utm_content=
What to expect when you register:
Create an Appen Account
Choose ANY of the following languages below as your primary language and Switzerland as your country.
-French
-German
-Italian
Complete your profile and project registration
"Appen has a diverse, inclusive culture that is vital to our mission of helping build better AI. We offer opportunities for individuals of all abilities and backgrounds."
ARE YOU THE PERFECT CANDIDATE?