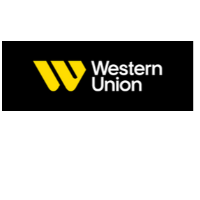 DESCRIPTION
Opportunity for German speakers – Vilnius, Lithuania
Are you ready to join an advanced team with a global company that is passionate about preventing money laundering, fraud, and other illegal financial transactions? How about joining an international company that fosters a positive talent journey where employees are encouraged to continue learning and developing? Are you interested in joining a globally diverse organization where our unique contributions are recognized and celebrated, allowing each of us to thrive? Then it's time to join Western Union as a Specialist in one of our teams.
Western Union powers your pursuit.
Western Union is looking for German speakers for various roles.
Role Responsibilities
KYC (Know Your Customer) – Know Your Customer department is the team that analyses how customers are using our money transfer services as well as ensures Anti-money laundering Compliance by conducting customer interviews. For this role, previous customer service experience would be valuable. You would need to be flexible working in rotating shifts, according to business needs.
DRT (Digital Review Team) – Western Union provides our users an easy option to send money through our website by just accessing the site and entering personal information (payment methods, identity details, and the receiver's data). This information is extremely sensitive and valuable that needs to be protected from possible fraud or scam. The DRT department is fully trained and prepared to detect all patterns that may put our customer's safety in jeopardy and at the same time to take care of our business while proactively preventing risk in WU digital money transfers.
DCV (Digital Customer Verification) – The main responsibility is to respond to the need of Western Union to comply with regulations that require the identification of regular online service consumers. This role is a part of the Know Your Client (KYC) program, working with the process of identification of WU.com consumers. DCV is supporting WU.com consumers in the European region with their identity verification, conducting checks on Politically Exposed Persons, and providing support to consumers that are struggling with the identity verification process.
ADA (Agent Database Administrator) – Plays a key role in maintaining the consistency of databases amongst Western Union and central banks. You will be coordinating Agent's enrolment process with various functions based globally and activating Agents accounts. As well as maintaining data in multiple company databases.
Collections – Primary responsibility is collections. Under direct supervision, the associate contacts customers to determine the reason for payment delinquency and obtain payment commitment by placing outbound calls. Great opportunity to use your problem-solving and communication skills in different languages. A chance to get familiar with the Credit & Risk Finance team and work with the credit and payments cycle.
REQUIREMENTS
Fluent in English and German languages.
Good communication and analytical skills.
Strong attention to detail, as well as a sense of initiative and proactivity.
Ability to work successfully in a self-motivated team environment.
Passion for customer service.
Relevant education or experience in Compliance or Customer Care field would be an advantage.
Experience with MS Excel or similar data management tools would be an advantage.
ARE YOU THE PERFECT CANDIDATE?