Job offers with languages in Europe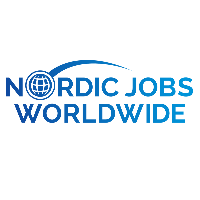 DESCRIPTION
Vores klient er Europas førende specialist indenfor elektronik og telekommunikation. I stillingen vil du sidde med kreativ tekstforfatning til store tech-firmaer som f.eks. Elgiganten
Om vores kunde
Vores klient har et team på 16 personer, som alle elsker at skrive om elektronik! Her bliver der skabt og offentliggjort produkttekster til store nordiske forhandlere såsom Elkjøp, Elgiganten eller Gigantti. Arbejdstiden er ret fleksibel, men man skal være til rådighed fra 09:00 til 15:00 hver dag, hvorefter man selv er fri til at arrangere resten af ​​arbejdet efter egne behov og ønsker.
Hvad vil du arbejde med?
Du vil kreativt oversætte produktbeskrivelser og specifikationer fra engelsk til dansk for at sikre, at deres kunder i Norden ved, hvilken type produkt, der er rigtigt for dem
Du vil oprette og opdatere produktbeskrivelser for en bestemt produktkategori (f.eks telefoner, spil, film) på dansk og offentliggøre produkter på deres websites
Du vil tilføje og opdatere produktspecifikationer for online-butikker i Norden, samt forberede og justere produktbilleder i henhold til interne retningslinjer
Du vil publicere artikler og bannere for deres hjemmesider
Hvad kan du lære i teamet?
Takket være arbejdet med forskellige produkttyper, vil du forbedre dine engelske færdigheder og evne til at skrive i et markedsorienteret sprog. Jobbet kræver også at du være i tæt kontakt med de nyeste udviklinger indenfor det tekniske område. Du vil lære nogle grundlæggende færdigheder indenfor online markedsføring samt tips og tricks i Adobe Photoshop, men bare rolig, ingen grafiske færdigheder er nødvendige. Du vil også lære om detail-markedets proces, og hvad der sker med et produkt, fra det leveres af leverandøren og købt af kunden online.
Virksomheden tilbyder samtidig træning indenfor forskellige færdigheder, som:
Præsentationsevner
Excel-kurser
SEO, SEM og content markedsføring
og mange flere, alle leveret af fantastiske interne og eksterne undervisere
Hvorfor arbejde i Brno - Tjekkiet?
Brno er lidt ligesom en all-you-can-eat buffet. Der er noget for alle. Den historiske bymidte, de store seværdigheder og andre steder af interesse er i gå-afstand fra hinanden. Faktisk vælger mange af vores kolleger at gå til kontoret hver dag, bare fordi det er så praktisk, selvom det offentlige transportnet er veludviklet og udbredt. Som universitets- og college by, tilbyder Brno et pulserende natteliv hele året rundt, og der er cafeer, pubber, klubber og musikhaller næsten overalt. Hvis natteliv ikke er din ting, er der sportsarenaer, parker, offentlige skove og cykelstier, man kan nyde. Skulle Brno løbe tør for ting at tilbyde dig (hvilket er usandsynligt), så bare hop på et tog eller en bus og udforsk landsbyer, vinmarker, folkefester og mere. Og med Wien, Bratislava og Prag bare omkring to timers rejsetid væk, er den ingen grænser for dine rejser.
Interesseret? Send os din ansøgning i dag og lad os tage en snak om muligheden!
Nordic Jobs Worldwide
Nordic Jobs Worldwide er en professionel nordisk rekrutteringsvirksomhed, der fokuserer på at forbinde kandidater fra Sverige, Finland, Norge og Danmark med virksomheder fra hele verden.
Nordic Jobs Worldwide er det største sprogbaserede rekrutteringsbureau i Norden med kontorer i Oslo, Tallinn, Malaga, Malta og Lissabon. Vi matcher de mest spændende jobs med nordiske talenter verden over. Vi har hjulpet over 3000 mennesker med at finde deres drømmejob med vores 300+ partnere i over 30 lande.
REQUIREMENTS
Hvad de vil forvente af dig:
Dansk som modersprog, samt perfekt grammatik
Godt niveau i engelsk
Viden eller interesse for elektronik er et plus
Markedsføring som tilgang og evne til at skrive tekster, der inspirerer kunderne til at foretage et køb
Struktureret, effektiv og uafhængig
Forudgående kendskab til markedsføring eller copywriting er ikke påkrævet, men en betydelig fordel
Tidligere erfaringer med kundernes elektronik forretning eller e-handel (butikker, online butikker) er en fordel
SKILLS
ARE YOU THE PERFECT CANDIDATE?