Job offers with languages in Europe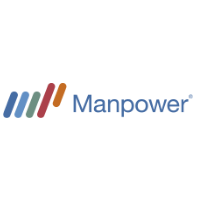 DESCRIPTION
Are you a tax professional with a passion for ensuring compliance and efficiency in energy tax matters? We have an exciting opportunity awaiting for you to join a dynamic team at Dow, a leading player in the chemical industry known for innovation and sustainability. As the Energy Tax Compliance Specialist for the German Dow companies, you will play a pivotal role in preparing and filing tax declarations, obtaining necessary proofs, and supporting renewable energy filing and reporting. Join this great employer in a high-performance, multicultural environment that values employee development, work process improvements, and continued digitization. With flexible work arrangements, including the option to work from home, this role offers a unique opportunity to contribute to the success of Dow and grow your career in tax compliance. Keep on reading this vacancy to get to know everything about this function and apply today!
Employment agency Manpower is looking for a senior tax specialist for Dow in Terneuzen.
As a Senior Tax Specialist for German Dow companies, you will spearhead Energy Tax Compliance efforts, ensuring timely tax filings in adherence to legal due dates. Your role involves:
Preparing and filing periodical declarations for Tax on consumption of Energy
Obtaining proof for consumption quantities and certificates for energy as well as proof of production (manufacturing) industry by means of gross value added segmentation
Preparing and supporting yearly renewable Energy filing and reporting under German Energy law filing requirements
Reconciling the information to the Annual financial statements including analysis and external audit
Working in a high performance cross-functional team environment, support and hands-on management of all local tax issues, compliance, and tax planning while simultaneously serving as critical partner to both internal and external clients
Understanding and interpretation of Local and International Tax Legislation, Local Energy Legislation, Dow Accounting Policies and Procedures as well as local GAAP on all business activities
Assessing and co-developing Tax planning opportunities
Managing and advising on impact of new tax legislation in the field of Energy taxes
Managing and advising on impact of new EEG legislation in the field of Renewable Energy filing and support
Getting involved in projects with commercial and manufacturing people, legal, treasury controllers and IT
Communicating with German tax authorities concerning Energy tax
Communicating with German Energy authorities (BAFA) concerning Energy filings and requirements
Assisting with tax issues, audits and appeals
Able to work independent on Tax activities, under guidance of Country Tax manager
Identifies work process improvement opportunities and/or automation opportunities
Acts in compliance with SOX policies and procedures
REQUIREMENTS
At least a Bachelor level of thinking and working, preferably in tax
Good interpersonal communication in English (C1) and German (C1), to communicate both internally and with customers
Good knowledge of both German and US GAAP
Able to read and interpret German Tax-, Energy and GAAP law
Availability of at least 32 hours per week
Interpersonal, problem solving and negotiation skills
Working knowledge of SAP and reporting tools
Experience in Microsoft application skills such as Teams, SharePoint, Excel, and Word
Team player with a positive attitude, good analytical skills and interest for digitization
Focus on work process improvements
Able to apply for a Code of Good Conduct (Verklaring Omtrent Gedrag or VOG) at your local municipality
Dutch work permit valid for at least nine months or EU nationality
ARE YOU THE PERFECT CANDIDATE?