Job offers with languages in Europe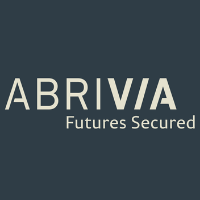 DESCRIPTION
Job Title: German Documentation Coordinator
Location: Dublin City Centre
Salary: €32,000 + benefits
Benefits: Excellent benefits including Pension, Healthcare + Dental, 25+ days annual leave, tax saver and fitness scheme and more
Type: Permanent Position. Hybrid working model, 3 days in office + 2 days WFM
Training : 100% onsite
Hours of Work: Monday – Friday only (flexible start from 8am-9am). 40 hours per week
Do you have an eye for detail and can't help yourself from identifying mistakes in texts?
Abrivia Recruitment has an exciting opportunity within the client services industry for a Documentation Coordinator role with fluent German. This is an excellent opportunity to grow within a company and develop your career. In your role you will manage a portfolio of clients, providing administrative and interdepartmental support, and delivering high quality service. This is a fantastic opportunity for a candidate that feels comfortable in a client communication role via phone and email, has excellent administration and attention to detail, strong organisation skills and excellent at multitasking.
REQUIREMENTS
Responsibilities include:
Management of contracts undergoing signature process including proof reading and carrying out all necessary amendments and changes to documents.
Document management and filing in a fast-paced environment.
Adhering to all SOP's and quality control agreements with clients/customers.
Communicating with all key stakeholders in the management of contracts and ensuring that all agreements are 100% compliant.
Ensuring that all deadlines are met and coordination of all administration deadlines with relevant parties.
Working on any adhoc projects
Proven ability to work well in teams - partnering with managers, cross functional teams, and teammates
Develop knowledge of products to ensure a seamless management of documents.
Update databases with new data collected from client agreements
ARE YOU THE PERFECT CANDIDATE?