Job offers with languages in Europe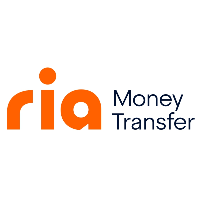 DESCRIPTION
The purpose of the role is to grow our Company's presence in the market through developing, retaining and managing a designated portfolio of existing and new partners. Tapping into the potential of those partners is what our Field Support Team does: they identify growth opportunities, make sure our partners know how to use our systems, arrange additional advertising material to attract more customers or simply give the guidance on who to contact technical or other type of support to help with arising issues.
Traveling on daily base to different locations, visiting our existing partners and Points of Interest, cooperating to increase their customer base and transaction numbers, our Field Support teams know how to resolve anything from system queries up to marketing material supplies.
Developing and keeping good relations with the local partners and their teams, is the key for a successful Field Support.
Responsibilities of the role will include, but will not be limited to:
Actively participate in the set-up and training process of new partners;
Strategically revisit existing partners, with an effective re-training activity when needed;
Act as a problem-solver when our partners faces issues with their day-to day Ria business;
Provide or update branding solutions to local partners in accordance to Marketing Department's guidelines;
Create and nurture strong relationships with the partners to ensure a long-lasting business collaboration with Ria;
Self-organise a smarty-structured weekly plan to meet set targets;
Locate and direct various immigrants' communities and potential customers to Ria's partners locations in the territory
Maintain good relations with these communities, participate to various local events that could bring Ria awareness and new customers.
Office presence would be required at line manager's request
All trips are to be coordinated and approved by Line Manager
REQUIREMENTS
We will require you to have at least a High School diploma or a higher education level to work in this role. Furthermore, we will look for individuals with the following Skills and Abilities:
Excellent communication and relationship building skills;
Language: Latvian, English, any others would be a plus : Ukrainian, Russian, Polish etc
Ability to work individually and with minimal supervision;
Assertiveness and target driven approach;
Stress resilience;
Client orientation;
Analytical thinking
ARE YOU THE PERFECT CANDIDATE?