Job offers with languages in Europe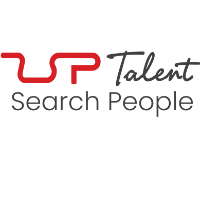 DESCRIPTION
We are looking for an Administrative Procurement Coordinator with German based in Barcelona, for Europe, to be responsible for turning Purchase Requests into formal Orders, sending these to suppliers and coordinating communication between them and the internal customers. The candidate will speak English and German.
As Administrative Procurement Coordinator with German, you will:
Realize Purchases Orders (PO) using SAP, following up with vendors that have not confirmed our PO, coordinating with Regional Buyers to maintain purchasing contracts.
Use pre-written macros and SAP to run a variety of analytical reports ranging from detecting imbalances for what was ordered/received/invoiced to any PO follow-up needed.
Handle invoice discrepancies through VIM (Vendor Invoice Management) and coordinating with your team on any regional specific tasks to be done such as fleet invoice management.
Take on a specialized within the team and become the team specialist in that topic and acting as a potential backup for other countries and support any new country as per team's requirements.
REQUIREMENTS
You will have:
2 years of proven experience in an office environment and knowledge in finance/supply chain, either through professional qualification or by experience.
Working knowledge of Excel.
Knowledge of SAP.
Willing to work as part of a team, with the ability to coordinate and complete the work. Ability to communicate efficiently both verbally and in writing.
Proficient English and German.
ARE YOU THE PERFECT CANDIDATE?