Job offers with languages in Europe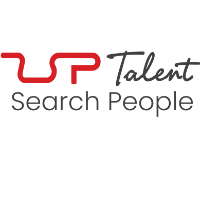 DESCRIPTION
If you speak advanced Dutch we might have a job for you in Maia (Porto). Our client is a multinational company dedicated to the production and distribution of medical and industrial gases.
As a Credit to Cash Advisor, your main role will be to manage the following tasks:
- Proactively handle collection cases within a portfolio of clients, being responsible and accountable for the collection process within that portfolio based on policies and procedures established by the company
- Building a relationship with customers which leads to good payment behavior is part of your job
- Analyze and decide on the creditworthiness of customers (for payments and deliveries) based on internal and external information, defined policies and procedures
- Further you will ensure proper financial measures for collections
- Advising on reconciliation and under/over payments
- In addition you own more complex credit management issues when required from the Front Offices
REQUIREMENTS
You are the person we are looking for if:
- Have minimum secondary school (High School)
- At least one year of experience in customer service (customer support, handling customer complaints)
- Fluent level of Dutch and good level of English
- You have a minimum 1 year of experience in Finance (plus)
- You have an excellent knowledge of Excel like Pivot Tables, Formulas Vlookups, Conditionals, etc.,
- You have knowledge of SAP (preferential)
ARE YOU THE PERFECT CANDIDATE?