Job offers with languages in Europe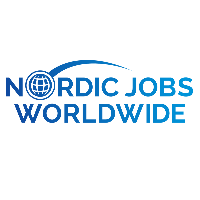 DESCRIPTION
Customer/Partner-facing roles able to drive sales opportunities based on a 300-level knowledge of a Microsoft solution areas (Modern Workplace, Data and BI, Apps and Infra, Business Applications).
Job Description
Secure new customer wins for Microsoft Cloud: Maximize up-sell and cross-sell opportunities collaborating with Sales Agent and Partner Connection Manager
Present Microsoft's Cloud value propositions and differentiation that align to customer's business objectives and IT initiatives based on expertise in solution selling techniques and selling cloud-based solutions
Provide technical product overview and insights pertinent to customer need and usage scenarios
Increase technical acumen delivering innovative ideas to accelerate customer success in the cloud.
Position competitive offerings and solutions in the context of customer needs and experiences
Audit and confirm implementation requirements and pricing calculations as required, so that the customer receives an accurate projection of anticipated costs in new services sought
Demonstrate aspects of the technical and business solution to customers over Teams
Execute quick technical feasibility assessments and proposal developments for the customers identified solutions
Develop a Level 300 knowledge of Microsoft's Cloud offerings and leverage all training resources. To enter the role, a minimum of Fundamentals certification is required, L200 certification is preferred
Act as the key technical contact for the SMB Vendor Tele team with potential customers
Conduct group and one-on-one trainings across the Center on subjects of expertise
Meet and exceed team-level monthly, quarterly and annual targets for net-new revenue and sales pipeline, as well as operational metrics
Constantly research and educate self with the newest developments in cloud capabilities and pricing for both Microsoft and competitor
***The recruitment processes and people involved in them (both recruiters and Project Managers) will not discriminate against any candidacy because of age, disability, ethnicity, marital status, gender, nationality, ideology, politics, race, religion or sexual orientation***
*The period of holiday entitlement is fixed by mutual agreement between the company and the employee.
Nordic Jobs Worldwide
Nordic Jobs Worldwide is a professional Nordic recruitment company focused on connecting candidates from Sweden, Finland, Norway, and Denmark with businesses from all over the world.
Nordic Jobs Worldwide is the largest language recruitment agency in the Nordic region, with offices in Oslo, Tallinn, Malaga, Malta, and Lisbon. We match the most exciting jobs with Nordic talent worldwide. We have helped over 3000 people find their dream job with our 300+ partners in over 30 countries.
REQUIREMENTS
Skills Needed
3-6+ years of technology related sales or business development experience; Experience working within a technical sales or presales environment preferred.
Broad knowledge of and ability to explain key end-user scenarios and technical architecture for productivity and communications solutions required
Demonstrated knowledge of identity, authentication, security, privacy, and compliance and how they factor into cloud and hybrid solutions preferred
Understand cloud deployment and adoption planning
Experience with cloud-based productivity, collaboration and communications solution designs, migrations and management of technology
An understanding and passion for cloud computing technologies, business drivers, and emerging computing trends. Minimum Fundamentals certification is required upon entering to the role, L200 certification is preferred.
Bachelor's degree required, Master's degree preferred. Major or minor in computer science, mathematics or engineering. Experience in one of these relevant fields is a bonus: computer science, mathematics or engineering.
Proven track record of outstanding performance and achieving goals
Takes initiative to independently grow technical knowledge
Exceptional interpersonal as well as verbal and written communication skills to succeed in a customer facing role
Ability to explain complex technical solutions to technical and non-technical audiences and to connect technological solutions with measurable business value
Success-driven, works well in a diverse team and enjoy a dynamic and changing environment
Passion for cloud technologies and changing the world.
Language skills:English: Intermediate or Fluent (verbal and written)
Danish: Fluent or Native (verbal and written)
ARE YOU THE PERFECT CANDIDATE?