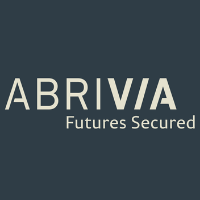 Client Implementation Manager
DESCRIPTION
Job Title: Client Implementation Manager
Location: Fully Remote, Portugal
Salary: Depending Experience
Hours of Work: Standard
Our client are currently looking to hire and experienced Client Implementation Manager
to join their team. You will lead a team of people and have manage a number of key accounts ensuring that all client requisitions are met on time in a deadline driven environment. You will manage a team that will be based fully remotely. You will be liaising with key partners both internally & externally and be very comfortable generating, managing and presenting data and metrics. It will be your responsibility to roll out new directives from the client from legalisation changes that need to be adhered to and also client/end customer requests that need to be rolled out and implemented in a cost effective, streamlined process. You will also be responsible for brain storming, problem solving and coming up with initiatives to make the business more successful through streamlining SOP's and making processes smoother. Success in this dynamic role hinges on your agility in navigating a fast-paced setting and engaging stakeholders across all organizational levels.
REQUIREMENTS
Responsibilities:
Drive business growth through operational excellence, evaluating and implementing operational changes.
Effectively communicate and achieve operational metrics on regular basis.
Ensure that your team are fully engaged and understand their key drivers.
Advocate for a culture of service and continuous improvement.
Collaborate closely with clients to drive performance improvement.
Customer Centric and aiming to surpass client expectations.
Manage all escalated complaints in a timely and efficient manner.
Manage team resourcing and capacity for seamless service provision.
Foster a dynamic learning environment across your team working closely with HR and Training.
Ensuring that you meet all service level agreements and have the knowledge and expertise to meet deadlines.
Forecast planning across finance, staffing, and business needs in general.
Oversee staff training, development, and performance programs, optimizing performance and potential.
Adhoc duties pending business needs.
ARE YOU THE PERFECT CANDIDATE?
Top countries with English jobs:
Top cities with English jobs: