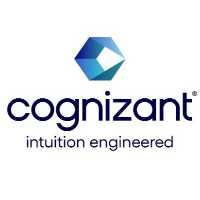 Cloud Support with Portuguese
DESCRIPTION
What we do
At Cognizant, we are dedicated to helping the world's leading companies build stronger businesses — helping them go from doing digital to being digital.
With the capacity to support various clients, we offer a world of opportunities for both professionals and graduates. You can expect five-star training, a chance to realize your career goals, and a range of benefits. Be Cognizant!
Your accountabilities
· Responding, diagnosing, resolution and tracking by phone, email, chat and social media of customer support queries.
· Maintaining response and resolution speed as defined by SLOs.
· Keeping high customer satisfaction scores and following quality standards in 90% of cases.
· Using existing knowledge base to provide a customer facing root cause assessment.
· Providing customer facing bug progress summary, using available tools and platforms.
REQUIREMENTS
Skills, Experience & Education
· Very good command of Spanish or Portuguese (min. C1) and good command of English
· Flexibility to work across multiple rotational shifts/night shifts.
· 1-2 years of call center customer care experience, preferably in a technical environment.
· Low to medium awareness on GCP/G Suite products and features Experience in working in a customer centric operation resolving technical or operational issues.
· Strong troubleshooting and diagnosis skills in a technical environment.
· Drive to go beyond just solving the issue, find the root cause and propose preventative steps.
· Capacity to research using internal knowledge bases and documentation.
· Aptitude to think critically and work through ambiguity.
· Bachelor's degree in science / technology / engineering / mathematics / computer science /computer applications / information technology.
ARE YOU THE PERFECT CANDIDATE?
Top countries with Portuguese jobs:
Top cities with Portuguese jobs: