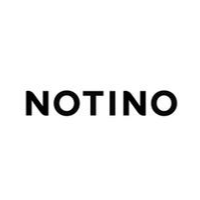 Country Specialist Estonia
DESCRIPTION
Translate our promo communications to Estonian, namely newsletters, banners, special sales promotions, short articles, video spots, etc.
Social Media community management for both FB and IG – translations and posting of communication plans on social media both organic and paid, community management of social media discussions. If needed - crisis management in cooperation and support from our PR department
Influence Marketing – acquisition and management of new and current influencer cooperations, cascading monthly briefs based on a general communication plan to our influencers. Communication and finetuning of the influencer campaigns as well as campaign reporting
Support SEO (Search Engine Optimization), in cooperation with our SEO specialists, as well as local bloggers and YouTubers; manage link-building for Estonia. Regular communication and briefing with external bloggers, and quality control of their outputs.
Posting and control over our internal beauty blog (no copywriting, no translations)
Monitor local customer trends, beauty & marketing trends, as well as competitive websites within the Estonian market; be a constant window into the local market, informing the global Marketing team about key events and developments that may impact the plans for the market.
Contribute to adapting the global MarCom strategy to the local needs and specificities and execute part of the marketing activities.
Help other teams and departments with relevant market knowledge and activities, especially with regard to PPC, UX, and price matching.
REQUIREMENTS
High professional proficiency in the Estonian language, from vocabulary to grammar (we prefer native speakers); excellent command of English or Czech
At least fundamental marketing knowledge (more advanced knowledge is an advantage); deep understanding of the Estonian market and needs of Estonian customers – what to offer them, how and when; understanding of brand building, marketing & communications terms, and concepts is a good-to-have
Ability to work 8 hours a day in our office or remotely – this is a full-time job with an employment contract.
Entrepreneurial spirit – have an interest in creating something new and different, and the flexibility that new beginnings always require.
Responsible, loyal, precise, and hardworking personality, with a passion for getting things done in the best possible way.
Previous experience with translations and adaptations is an advantage.
ARE YOU THE PERFECT CANDIDATE?
Top countries with Estonian jobs:
Top cities with Estonian jobs: