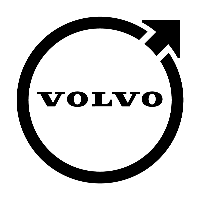 Customer Service Support - French + Italian
DESCRIPTION
Introduction
Volvo Action Service at Volvo Trucks takes care of Volvo customers across Europe, by getting them back on the road, whenever they experience a breakdown of their vehicle. We follow up the status of the breakdowns and negotiate solutions to logistic and technical problems. We strive for customer success, and take problem solving to the next level. Our European offices are located in Ghent (Belgium), Rugby (United Kingdom). Our colleagues come from all over the world, and we offer a 24/7 customer support, for more than 16 different languages.
This is us, your new colleagues
You will work in a fast-paced dynamic environment with colleagues from all over the world, it is a multi-cultural workplace where your team is your family away from home.
It is an international culture where we respect each other's values and share the same Volvo vision. Ghent is the largest division of the two sites were most staff work shifts.
Do you love to
Our main focus is delivering the ultimate experience for our customers during their breakdown and give them a long-lasting impression of our brand. As a customer service agent you will go the extra mile and communicate between the customer, driver and dealer to find solutions to get the vehicle back on the road.
You will manage these breakdown cases all over Europe in the customers native language and handle essential information within our designated systems.
You always focus on the customer needs and follow the defined breakdown process.
For handling these cases you need to be the key communicator between the parties involved in the breakdown and be responsible to find suitable solutions for the driver.
REQUIREMENTS
Are you the one?
Customer orientated
Positive attitude, highly motivated and strong communication skills
Eager to share and learn and exceed expectations at every opportunity
Support your team to develop your knowledge
Willing to work in a flexible shift system
Fluent in English and French and Italian
Knowledge of Spanish and/or Portuguese is an asset
ARE YOU THE PERFECT CANDIDATE?
Top countries with French jobs:
Top cities with French jobs: