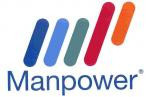 Data Engineer – remote from Czech/Slovak Republic
DESCRIPTION
We are looking for an experienced Data Engineer, who will play a key role in supporting the company's goal to become a data-driven organization. The company is going to create a new catapult team, which will start the modern history of the new data analytics platform.
You will collaborate with teams abroad and will take part in a great project of a successful international insurance company. You will also design and implement code that will be re-used by over 75 data engineers in 10 teams and 10 countries.
If you are ready to be the master knowledge of the project, which will be used internationally, feel free to apply the offer. ????
What are you going to do:
Design and build modern data pipelines and data streams
Coding complex U-SQL, Spark, Scala or Python solutions
Developing Data Platform solutions using Azure Stack (Azure Data Lake, Azure Data Factory, Databricks)
Deployment of changes through CI/CD using Azure DevOps
REQUIREMENTS
Technologies you will work with:
MS Azure cloud and the company use Terraform as IaC. Testing with Terratest (Go)
Azure Data Factory for pipelines and orchestration and Databricks for processing and transforming data
Candidate profile:
You have previous experience as Data engineer
You have 3+ relevant experience with the Azure stack (Azure Data Lake, Azure Data Factory), Azure Databricks, programming in Python
You have 5+ relevant experience data warehouse design and data lake concepts and practices
ARE YOU THE PERFECT CANDIDATE?
Top countries with English jobs:
Top cities with English jobs: