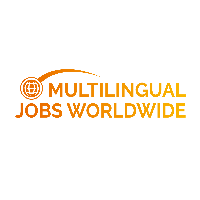 Dutch Investment Counsellor
DESCRIPTION
We are now looking for a Dutch speaking Investment Counsellor to Luxembourg for our client.
Are you interested in working for a world Class Global Investment Firm and looking to take the next step in your career in Finance? Want to become an expert in and build a career advising clients on financial markets and investments? Want to focus on forging strong client relationships and providing exceptional client service?
Our client
Our client is a privately held investment management firm that provides professional discretionary portfolio management services for high net worth private clients and some of the world's preeminent institutions with over € 90 billion AUM. Their organization has grown significantly over the past decade and they are now searching for talented and motivated candidate with finance backgrounds to join their team as an Investment Counsellor to help better the financial industry in Sweden as they continue the expansion in Europe.
The Investment Counsellor role is focused on building long permanent relationships with their clients, ensuring they receive the highest level of service at all times. You will manage high-net-worth relationships in Sweden from the office in Luxembourg by serving as their primary point of contact and typically manage a client book with approximately €100-150 million in assets. The ability to communicate clearly, listen, understand client needs and educate the client on the reasoning behind the portfolio changes is crucial to maintaining long-lasting relationships. Candidates need to demonstrate they have the ability to build trust with the clients, which is done on a foundation of financial, social and organisational skills. To summarise, ICs have the following responsibilities and qualifications;
The Day-to-Day
Building long permanent relationships with clients, ensuring they receive the highest level of service at all times.
Manage a book of high-net-worth relationships with approximately €100-150 million in assets.
Act as the conduit between the client, research, the Investment Policy Committee, trading and various other departments.
Proactively communicate portfolio updates and educate clients on financial markets, our current market strategy and investment philosophy.
Gain advanced finance and capital markets education through our training and mentoring program.
REQUIREMENTS
Qualifications
Proven track record of 2 to 4 years exposure to private clients within the banking/
wealth management industry.
Bachelor or master's degree strongly preferred.
CFA or working towards CFA preferred.
IMC or CISI level 4 preferred.
A sound knowledge of financial concepts, markets, current events and the market you will be servicing your clients in.
Native Dutch and native or fluent English language skills.
The ability to listen and empathise with clients, in good times and bad.
The ability to communicate and educate.
Personable and positive personality with a strong professional work ethic.
Efficient time management and organizational skills.
SKILLS
ARE YOU THE PERFECT CANDIDATE?
Top countries with Dutch jobs:
Top cities with Dutch jobs: