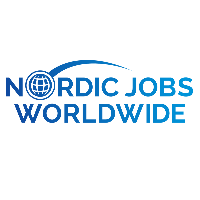 English-speaking Fintech Complaints Officer
DESCRIPTION
Our clients continued objective is to deliver the most impactful Customer Experience through their highly educated and energetic talents with the goal to increase customer happiness.
You are a star in troubleshooting and work with a solution-oriented mindset.
With your outstanding communication skills and enthusiasm, you are the person to inspire customers.
You act as a true team player and work towards that one goal: to provide excellent customer experiences to our customers and give them a wow feeling!
about the brand.
A financial tech brand pioneering in online money transfers. The aim of this brand is to make international money transfers cheap, fair and simple. They have partnered with banks and companies such as Monzo, Bolt and GoCardless, to offer their customers better international banking. Today, their multi-currency account helps millions of people and companies manage their money worldwide.
about the role
The job of the Complaints Officer is to right wrongs through fairness, accountability and transparency. A stage 1 Complaints Officer will ensure that customers receive the fairest possible outcomes to their complaints and will put things right if necessary. The role requires understanding of their regulatory obligations when it comes to complaints handling and working efficiently while handling multiple complaints at once. You'll be part of an operation that puts the customer first and drives change across the company to achieve better outcomes.
about the tasks
Handle complaints directly from customers and send final responses on time
according to our regulatory obligations;
Work across multiple teams to resolve customer issues
Ensure customers are treated fairly by reviewing each complaint impartially
Provide feedback to operational and/or product teams when things have gone wrong for customers or you notice trends
Use internal tooling to log complaints and track progress on complaints
assigned to you
Follow and adhere internal SLAs and KPIs, individually and within the team level
Contribute to the team culture in a positive manner
REQUIREMENTS
about you
Minimum of 1-2 years of experience in Compliance / Support / Quality
You are a great communicator with impeccable verbal and written English skills
Another language is also an advantage with a strong preference for Hebrew speakers
You have strong communication skills, including the ability to adjust your approach depending on the needs of each individual case
You are able to multitask and take responsibility in challenging situations
You have a keen eye for detail and the ability to spot the needle-in-the-haystack that others might miss
You're able to make decisions independently - and have the boldness to call out the right from the wrong, regardless of the audience
ARE YOU THE PERFECT CANDIDATE?
Top countries with English jobs:
Top cities with English jobs: