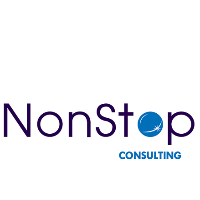 Financial Services Specialist
DESCRIPTION
Role: Financial Service Specialist
Location: office in Bucharest, Romania
Benefits: 5-7% quarterly bonus, flexi-working hours
About the role

The position is for a Financial Services Specialist, validating and approving invoice information provided by our sales teams, before generating and processing those invoices. This is an opportunity to join a well-established international and forward thinking team, which encourages new ideas and solutions to help drive efficiencies and rewards staff for contributing positively to the businesses success.

In this role you'll need to pay close attention to detail whilst also interacting with clients across a variety of our key sectors including the government, pharmaceutical, medical device & technology sectors.
The team is actively involved in agile projects to improve processes and implement new technologies to enhance working performance, which you can also be a part of in the future, once you're integrated into the team and established in your role.

Each team has a clear career path which offers something both to those who would like to move into management positions or others who would prefer to specialise in an area as an SME. NonStop is a big believer in organic growth and developing its people, hence why the managers who each team within the business services department once joined as an entry level candidate.

As well as a competitive basic salary, we offer quarterly performance bonus' for outstanding work or contributing to key projects, not to mention flexible working arrangements once you have passed probation.

Role & responsibilities:
* Generating invoices for our clients
* Marking incoming payments from our clients using financial systems.
* Validating invoice information from our sales teams.
* Finance process management & improvement
* Communicating with our external clients and suppliers as well as internal sales teams.

Requirements :
* An education or background relevant to contracts, payroll or administration (ideally, we will consider all applications if the motivation & interest to learn is there).
* Attitude - a positive person to be around and avoid cynicism or negativity related to new challenges. A person that uses common sense, proactivity and a solution focused mind-set.
* Empathy - try to understand all perspectives, candidate, client, colleague, manager and take them into account when interacting with others.
* Perpetual learner - accept honest feedback, learn from failure, don't take things personally and always look at challenges as learning opportunities.
* Communication - clearly articulate yourself to candidates, clients, colleagues, managers.
* Language skills - be fluent in English is a must (any other language is a nice-to-have).
* Written skills - excellent level of literacy and grammar in English (any other language is a nice-to-have).
ARE YOU THE PERFECT CANDIDATE?
Top countries with English jobs:
Top cities with English jobs: