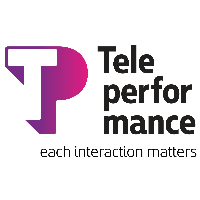 Finnish Vattenfall Energy Advisor in Chania, Crete
DESCRIPTION
Join our Vattenfall Energy Advisors' team in one of the most popular destinations in the world!
How would you feel if your office was just a breath away from beaches with crystal-clear waters? Does year-long sunshine – along with flavorful Greek cuisine – sound like an option you'd like to explore? Jump head-first into the Mediterranean experience and join our ever-growing Nordic Vattenfall Energy Advisors' team in one of the most popular destinations in the world – Chania, Crete!
If you are fluent in Finnish and passionate about environmental sustainability and smart energy solutions, grab the opportunity and come work with Vattenfall, Northern Europe's leader in the energy sector with more than 100 years of experience in supplying energy to industries and homes, modernizing our way of living through innovation and cooperation.
Join our mission to enable fossil-free living driving the transition to a sustainable energy system through renewable production initiatives and climate-smart energy solutions; all of this while enjoying your stay on a Greek island famous for its rich culture, fabulous landscapes and buzzing nightlife, where you will also get the chance to socialize, build your professional network, improve your communication skills and enrich your CV with notable work experience.
What will you do?
Be the primary point of contact for customer requests, representing Northern Europe's leader in renewable energy solutions
Utilize phone calls, e-mails and chats in order to provide a seamless customer experience
Respond to inquiries about our client's new and existing services and solutions, as well as complaints – always in a professional and timely manner
Resolve issues of a technical nature as they arise
Turn every customer into a happy customer!
Exchange ideas and solutions with your colleagues!
Enjoy your time in Crete!
REQUIREMENTS
Fluency in Finnish
Very good use of English – both in written and spoken language
Work experience in a customer support role is a plus
An interest in fossil-free energy sources will be considered an asset
Exceptional communication & soft skills, as well as a problem-solving mentality
Tech savviness & learning agility
A positive and adventurous attitude
A sponge that is willing to soak up all the knowledge and experience we offer
SKILLS
ARE YOU THE PERFECT CANDIDATE?
Top countries with Finnish jobs:
Top cities with Finnish jobs: