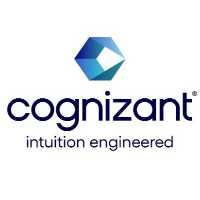 German TV Partner Specialist Role - B2B and Back-Office
DESCRIPTION
As a B2B Customer Support you will work towards onboarding new partners and streaming new channels and have the inclination to stay involved with supervisors in adjusting clients'/customers' onboarding procedures as per requirement. When needed, you will participate & support in the validation of quality standards for new TV programs: voice, quality of Video etc.; according to standard operating procedures.
You will need to have eye for detail to ensure that partners' streaming programs and recorded programs are aligned with appropriate scheduling parameters and be open to collaborating with different teams to onboard known and identified networks. The ability to analyze data and provide insights around product partners and users will be an advantage.
Responsibilities:
Ability to empathize with customers, taking personal ownership of issues they are reporting, and remain calm while resolving difficult scenarios
Communicate and collaborate with External TV & Media partners comfortably using emails, phone calls etc.
Provide prompt and efficient service to clients, end-customers and internal stakeholders, external stakeholders
Maintain acceptable performance metrics such as quality, productivity, first contact resolution and attendance
Seeks solutions through logical reasoning and data interpretation skills and identifies trends to appropriate channel including improvement suggestions
Follow proper diagnosing, escalation, and security procedures
REQUIREMENTS
Language Requirements:
Native or Proficient German C1/C2
Proficient in English C1
Who are we looking for?
Experienced: 1 year of relevant work experience in service-oriented industry
Strong business communication skills (written & spoken).
Computer skills, working knowledge of Google workspace
Ability to summarize customer/client issues and use standard guidelines to resolve cases
Ability to perform basic troubleshooting and data gathering by asking relevant questions
Experience in managing client and internal stakeholder expectation as an individual contributor & team member
Experience in working in a fast-moving digital environment whilst prioritizing work based on client / supervisory guidance
The ability to quickly absorb and adjust to changes in product and procedural information and seamlessly adapt to changes in the product, process, and workflow
ARE YOU THE PERFECT CANDIDATE?
Top countries with German jobs:
Top cities with German jobs: