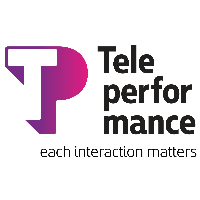 Microsoft Technical Support Engineers - Czech
DESCRIPTION
Is technology running in your veins? This is your chance to be part of our Microsoft Technical Support Engineers team!
Teleperformance Greece connects customers with the world's top brands for more than 30 years, proudly representing the leading global businesses.
Microsoft is one of the world leading brands that collaborate with our company, providing an excellent opportunity for experienced technology enthusiasts!
If you are a fluent Czech speaker, with excellent computer skills, this is your chance to join the Microsoft Technical Support Engineers team!
What you will do:
Answer Microsoft Business Customers' inquiries and troubleshoot technical issues that they face
Handle Microsoft Business Customers issues through collaboration, resolution, or escalation to provide a great experience
Ensure that key stakeholders and Microsoft Business Customers are up to date on the resolution status of their issue, through effective written and verbal communication.
Log the cases on internal systems, while getting up to date with Microsoft products & services.
Handle and respond to Business Customer inquiries received via multiple communication channels
Provide complex technical assistance to Business Customers; identifying and driving program efficiency across multiple billing platforms.
Maintain solid Business relationships by handling their questions and concerns with speed and professionalism
Investigate the root cause of an issue, provide solution and maintain high customer satisfaction
REQUIREMENTS
What you will bring:
Fluency in Czech (native level)
Excellent communication skills in English
Exceptional written and spoken communication skills, soft skills, as well as problem-solving skills
Solid Science, Math, Engineering, or Computer science background
2-3 years helpdesk or system admin experience with exposure to medium to large businesses
Experience with Microsoft Office products required
Business Client support or service experience for B2B roles, Business Client support or service experience for B2C roles
Strong active listening skills, able to ask strategic questions to uncover needs and deliver appropriate value-added recommendations that will solve customer problems.
Technical knowledge and experience: Windows Operating Systems, Local and Wide-area networking, Microsoft productivity suite, Directory Services and Active Directory, administration experience in any or all of Exchange, Outlook, SharePoint, Office Applications, Skype for business and Teams. Ability to adapt and flex style according to customer personality, culture, and profile
Acknowledged certifications like MCSE or Cisco will be considered as an advantage
ARE YOU THE PERFECT CANDIDATE?
Top countries with Czech jobs:
Top cities with Czech jobs: