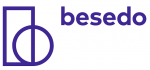 Norwegian Speaking Online Content Moderator/Customer Support
DESCRIPTION
Responsible for reviewing and moderating all user-generated content to ensure legal compliance and safety of
content for users of our client's platform.
As a Content Moderator/Customer Support, you'll play a crucial role in reviewing content across various marketplaces/apps, ensuring compliance with company guidelines and country-specific laws. By doing so, you'll contribute to a secure online space for users to interact with each other.
No prior experience is necessary. What matters to us is your drive and dedication to making a positive impact in the digital world. If you possess English reading and written skills, proficient computer skills, the ability to make quick and accurate decisions, attention to detail, a can-do attitude, and a willingness to learn and adapt, we want to hear from you!
REQUIREMENTS
Understand, follow and remain knowledgeable of client policies and guidelines.
Visually navigate and review images, accounts and text-based content
Evaluate and make decisions in accordance with defined policies and guidelines.
Report and provide feedback on trends, common end-user mistakes and questions to manager, in a timely manner.
Escalate violations of client policies and instances of fraud using internal tools and processes.
Identify improvement opportunities in workflow, automation and suggest solutions to relevant teams.
Interface effectively with other internal and client teams.
Balance priorities of workflow in line with stakeholder expectations.
Participate in training to conduct correct and accurate moderation policies.
Support different workflows, clients, and markets as and when required.
ARE YOU THE PERFECT CANDIDATE?
Top countries with Norwegian jobs:
Top cities with Norwegian jobs: