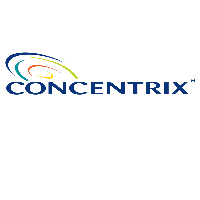 Sales Engineer with Italian language
DESCRIPTION
At Concentrix we offer revenue generation services under the B2B Sales Services business with a global footprint, accelerating B2B digital sales and customer success transformation for the world's best brands. With end-to-end capabilities across Strategy + Talent + Technology, we're helping clients scale faster, work smarter, and reliably grow their revenue through data-powered insights and proven methodologies.
We embrace a high-performance culture that promotes growth, success, and opportunity for our employees, clients, and partners.
Join us!
What the role looks like:
Strategically partner with the Customer Cloud Sales Team to identify and qualify business opportunities and identify key customer technical objections.
Develop strategies to resolve technical obstacles.
Architect client solutions to meet complex business and technical requirements.
Lead the technical aspects of the sales cycle, including technical trainings, client presentations, technical bid responses, product and solution briefings, and proof-of concept technical work
May directly work with Customer's Cloud products to demonstrate, design and prototype integrations in customer/partner environments
Highlight technical value propositions to the clients, using techniques such as: whiteboard and slide presentations, technical product demonstrations, white papers, trial management and RFI response documents
Assess technical challenges to develop and deliver recommendations on integration strategies, enterprise architectures, platforms and application infrastructure required to successfully implement a complete solution
Serve as a technical and subject matter expert to support advanced trainings for team members on moderate to highly complex technical subjects
Coach and mentor team members and advise managers on creating business and process efficiencies in internal workflows and training materials
The working hours for this role are M/F from 09:00am till 18:00pm
Work from the comfort of your home (remote position)
Your profile:
Fluent level of Italian – both written and spoken
Fluent level of English – both written and spoken
5 years of experience serving in a technical Sales Engineer in an advanced technical environment or equivalent experience in a customer facing role
Prior experience with advanced technologies, such as: Big Data, PaaS, and IaaS technologies, etc.
Expertise and hands-on experience using and managing databases, including knowledge of advanced databases, such as: Map Reduce, Hadoop, Spark, Flume, Hive, Impala, Spark SQL, BigQuery, etc
Advanced working knowledge of Linux, Web 2.0 development platform, solutions, and/or related technologies, such as: HTTP, Basic/NTLM, cookies/sessions, XML/XSLT/XHTML/HTML, etc.
Prior experience and success with Enterprise networking concepts, such as: DNS, TCP, Firewalls, Proxy Servers, DMZ, etc.
Prior success and experience with web application development and integration, such as: REST, SOAP, J2EE, CGI/Java/ASP servlets, Python, etc.
Prior experience with software development platforms and solutions, such as Java servlets, JavaScript, PHP, ASP, CGI, AJAX, Flash, cookies and XML, etc.
Proven strong communication skills with a proactive and positive approach to task management (written and verbal)
Confident presenter with excellent presentation and persuasion skills
Strong work ethic and ability to work independently
What we offer:
Friendly multicultural and multilingual environment
Mentoring, training, and career development programs
Happiness programs and internal social events
Additional health care package
Benefits and discounts - food vouchers, Multisport card, etc.
Birthday Time Off
Volunteer Time Off
Please send us your CV in English.
Only short-listed applicants will be contacted.
All applications will be treated as strictly confidential
Help us G.R.O.W. Join us!
ARE YOU THE PERFECT CANDIDATE?
Top countries with Italian jobs:
Top cities with Italian jobs: