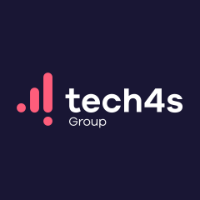 DESCRIPTION
Tech4S Group, is a fast growing and innovative service provider with Headquarters in Cyprus and a representative office in Malta. Our goal is to provide tech oriented and high-quality services enabling our clients' growth and success.
Our team consist of IT, Marketing, eCommerce & other high calibre professionals with experience in different industries.
Due to continuous growth, we are seeking to hire a Senior Affiliate Manager to join our Affiliation Department.
Position available in Cyprus, Malta, or remotely based on profile.
Responsibilities:
Building and developing relationships with Key Affiliate partners
Actively searching and acquiring new Affiliate partners
Overlooking the overall performance of assigned affiliates and continuously optimizing deals and campaigns
Brainstorming, suggesting, and implementing initiatives that enhance affiliate productivity, creating new growth opportunities, and increasing ROI
Providing solutions and assistance to affiliates and motivating them to provide maximum exposure and revenues
Meeting and monitoring monthly volume targets and budgets according to management guidelines
Reporting on results, performance, and ROI on a regular basis (weekly/monthly)
Assisting the Affiliate Operation Manager in structuring, organizing and following up on the existing and new projects
Developing, implementing and optimizing internal processes in collaboration with other departments
Keeping up to date with any legislative changes or requirements and making sure all Affiliate partners are compliant
Represent the company's interests in conferences or industry events
REQUIREMENTS
Requirements:
Minimum 3 years working experience as an Affiliate Manager within the online sector is mandatory
Strong negotiator with excellent written and verbal skills in English
Detailed-oriented & well organized individual
Effectively manage and own project timelines and business targets
Ability to understand and interpret data to make informed decisions and drive profitability
Excellent Excel and analytical skills
Customer centric approach and experienced in managing key accounts
Ability to always ensure top quality projects, delivered on time
Demonstrate a can-do approach
Experience in project and team management would be considered a plus
ARE YOU THE PERFECT CANDIDATE?
Top countries with English jobs:
Top cities with English jobs: