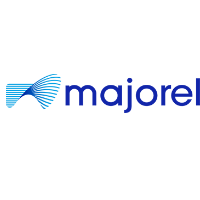 Slovenian Customer Support Representative
DESCRIPTION
Are you good at understanding patients and identifying their needs? Do you show compassion in dealing with others? As the first point of contact for patients, a problem-solving mindset is of fundamental importance to ensure a good understanding of the patient's perspectives. You will join a new, fast-growing team and ensure that every patient receives high-quality support.
Your tasks:
* Receive calls for patient inquiries, product issues and technical difficulties related to mobile apps, cloud software and related hardware* Shipment of spare parts* Updating of patient accounts via computerized systems* Ensuring customer satisfaction* Documentation and analysis of patients and product information
REQUIREMENTS
Preferred qualifications:
* Native language level in Slovenian and good negotiating English, both written and oral
* Technical expertise in the field of troubleshooting of medical devices
* Technical or medical training
* More than 1 year of relevant experience in technical support* Experience in customer service/technical support
* Sound knowledge of all Windows / Mac OS X operating systems and related web browsers
* Ability to incorporate detailed information into the system and fix problems
* Recognized school leaving certificate
ARE YOU THE PERFECT CANDIDATE?
Top countries with Slovenian jobs:
Top cities with Slovenian jobs: