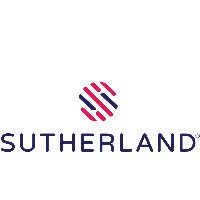 Spotify Ad Studio Advisor with Finnish - NON-VOICE
DESCRIPTION
We are seeking an outstanding Customer Support Advisor to join the Ad Studio team, a fast-growing unit within the Spotify Ad Sales organisation. We want someone who loves our product and wakes up every morning happy to interact with our clients. This role includes email support and ad approvals. Your work will impact the way we connect with Spotify advertisers and users, so operating with integrity, speed, and enthusiasm is invaluable.
What you'll do:
Provide first level support to clients placing ads with Ad Studio.
Manage all queries, requests and feedback received via email to ensure a timely resolution and an overall positive client experience.
Work the approvals queue continuously throughout the business day, ensuring all ads are inline with our editorial policies.
Maintain a strong knowledge of the editorial policies, as well as current and cultural events that may have an influence on ads.
Identify "grey area" ads and escalate to the Ad Studio business team.
Command & convey key Ad Studio product knowledge to advertisers with accurate detail.
Utilize internal systems (Salesforce, Slack) to log issues, escalate unresolved queries and follow-up with relevant teams for issue resolution.
Work occasional ad hoc support tasks outside of the general email queue and ad approvals workflows.
REQUIREMENTS
Quick learner with excellent attention to detail.
Highly motivated, proactive, and adaptable to change.
Excellent troubleshooting and problem-solving skills.
Team player with ability to work as an individual.
You are incredibly sensitive to culture and comfortable identifying content that could be seen as inappropriate.
Strong written and verbal communication skills.
Fluency in both written and verbal forms of Finnish and English is essential.
Prior experience with Salesforce case management is a plus.
ARE YOU THE PERFECT CANDIDATE?
Top countries with Finnish jobs:
Top cities with Finnish jobs: