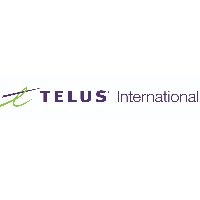 Transcriber with Dutch and English
DESCRIPTION
Our team in Sofia is expanding at an incredible speed and with it exciting growth opportunities for you to increase your experience working with Artificial Intelligence (AI), as a Transcriber, you can make the smart, smarter!
You will be working on the international aspects of an Artificial Intelligence (AI) tool, and improve its ability to understand and respond to the user accurately.
Please note, this opportunity is also available with relocation to Tampere, Finland.
Responsibilities:
Audio transcription
Evaluation of texts and audio
Annotation & Categorization of words
Timestamping
Language content review
Basic linguistic consultancy tasks for the target language
REQUIREMENTS
Skills and Qualifications:
B2 or above proficiency in Dutch
Excellent written and spoken English
Excellent cultural knowledge of your native language and country (current knowledge of day-to-day news and happenings in the native country and regular use of the language)
Good / Advanced computer skills (comfortable working in a Windows environment)
Good audio listening and typing skills
Organized with attention to detail
Ability to closely follow up on instructions, quality standards, and productivity requirements
If this opportunity sounds appealing to you, apply now! Kindly send us your CV in English.
ABOUT US:
AI Data Solutions
Creating and enhancing the world's data to enable better AI via human intelligence
We help companies test and improve machine learning models via our global AI Community of 1 million+ annotators and linguists. Our proprietary Ground Truth AI training platform handles all data types across 500+ languages and dialects. Our AI Data Solutions vastly enhance AI systems across a range of applications from advanced smart products, to better search results, to expanded speech recognition, to more human-like bot interactions and so much more.
ARE YOU THE PERFECT CANDIDATE?
Top countries with Dutch jobs:
Top cities with Dutch jobs: