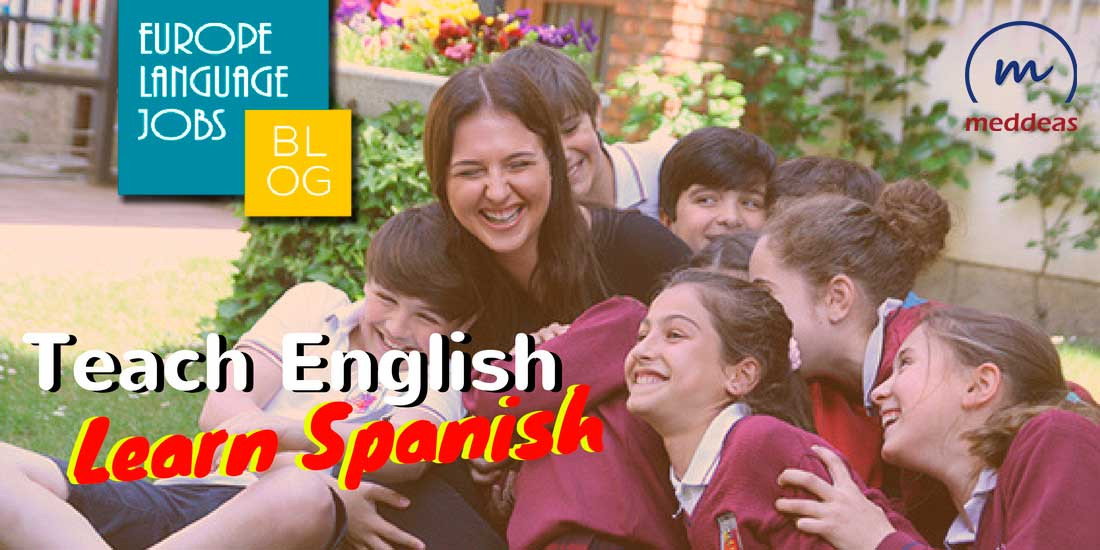 Teach English and learn Spanish
The TEFL adventure has already tempted many Anglophones to Spain. The truth is that if you are a native English speaker you have a golden opportunity to break free from the shackles of a (probable) monolingual existence.
TEFL stands for, Teaching English as a Foreign Language, and many people use TEFL teaching to travel the world to satisfy their hunger for adventure.
Spain is crying out for English teachers and the potentially controversial truth is that as a native you have a huge advantage over the non-native teachers going for similar positions. If you're a fresh graduate then teaching English in Spain could be the perfect opportunity to gain some international experience, as well as a new language.

What qualifications do I need?
There are several different routes to becoming a TEFL teacher in Spain. Many recent graduates with little experience opt for the option of working as a language assistant in Spanish schools. Often they live with host families – a great way to become truly immersed in the culture – but there is usually the option to live independently too.
Companies such as Meddeas offer these positions all over Spain (check out their job offer here) and it can be a perfect way to get your career in Spain started.
You can also spend some time studying for a TEFL certificate. There are numerous different types of TEFL course, varying in price and quality. The most valuable qualification to hold is the CELTA. This will almost guarantee you an English teaching position in most countries, and by the end of it you will have had a substantial amount of real teaching experience. However, it does take time and cost money to study.
You can also do an online course which can be the cheaper option. This, combined with being a native speaker, can be enough for many language academies, but be aware that, as these courses don't offer any practical experience (i.e. classroom time) you may be limited as to what jobs you can find. On top of this, you run the risk of arriving to a new job underprepared. Take it from an ex-TEFLer, this isn't an easy job.

Teaching English in Spain
There are several reasons that Spain has become such a popular country for TEFL teachers. One is certainly the weather. We Brits, in particular, can't get enough of the sunshine and cheap beer in this part of the world! So when considering teaching English abroad, Spain is generally at the top of our lists. Another reason is the huge demand for TEFL teachers in Spain.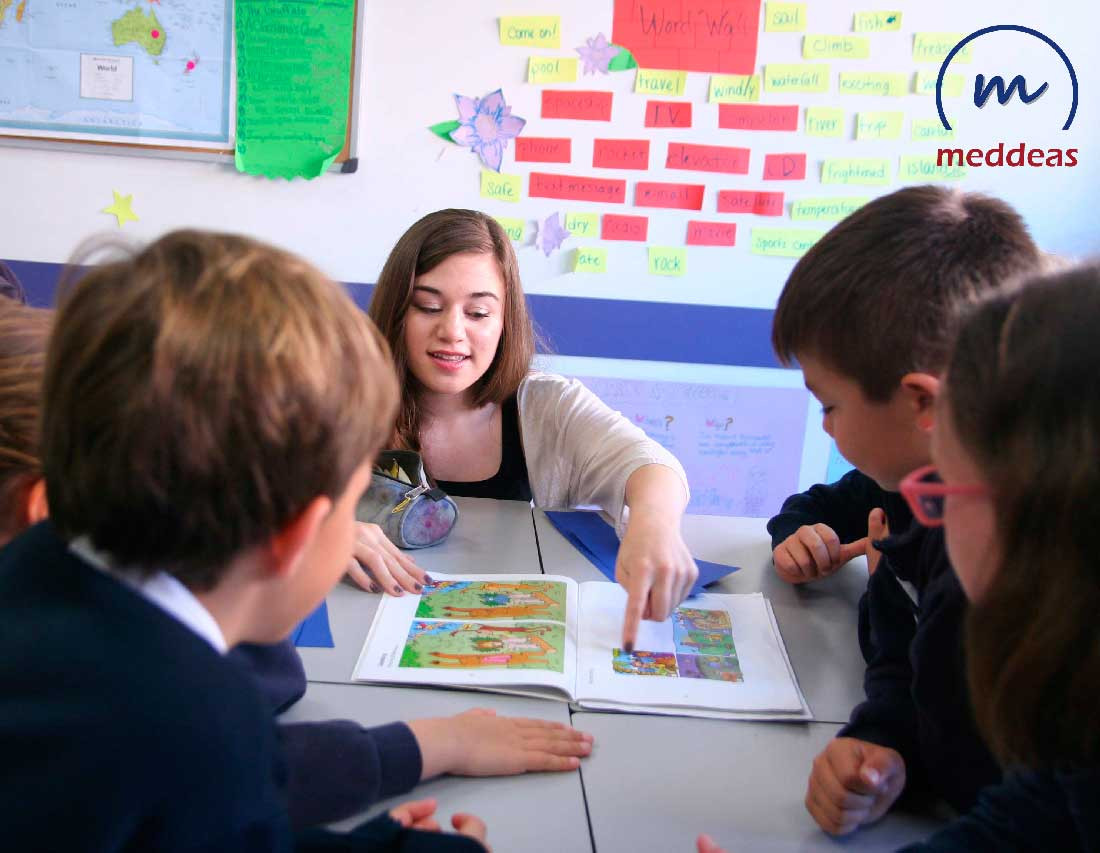 But where has this abnormally high demand for English teachers in Spain come from? There are several theories for this, one being that in Spain, English and American television is dubbed (often painfully badly) into Spanish. In many other countries, the population learn English mainly through growing up watching television in English.
Young children especially can benefit hugely from watching television in other languages as their brains are in the optimal development stage to retain new vocabulary. This is the reason that Scandinavians are some of the best English speakers in Europe, although their native languages are much closer to English than Spanish.
However, the main reason for the demand for native English teachers in Spain may surprise you...

A time of crisis
When times are hard and money is short, you would imagine that extracurricular classes would be one of the first things to be cut in order to save cash. Not for Spanish parents.
It seems that there has been a mass realisation that English is an absolutely necessary skill in the modern world of work. Parents want the best for their children and a percentage of them will have suffered during the financial crisis of 2008 due to their English levels.
As jobs were cut ruthlessly, a great number of people were forced to leave Spain in search of employment. Needless to say that the ones with a decent level of English found jobs much more easily than those that lacked English ability.
Although times are better now, Spain is still burdened with a very high unemployment rate, especially in the south. Despite what we might assume, people seem unwilling to jeopardise their children's future no matter how much it costs and the after school English lessons are very typical.

Where should I teach English in Spain?
From the sun-drenched tip of the Costa del Sol (only 14.3km from Africa!) to the towering snowy peaks of the Pyrenees, Spain is a country of extremes and beauty of every form.
However the warmth of the people and rich culture is spread throughout, and this is certainly something that attracts people to teach here from all over the world.
The two main cities of Barcelona and Madrid are a popular choice and neither of these cities will disappoint.
But you need to ask yourself why you're doing a TEFL adventure before you decide on a location. What is it exactly that you want to get out of the experience? Is it a new language? International friends? Teaching experience?
Different locations will offer different things. In terms of an authentic Spanish experience and language learning, the smaller cities would be best. Here fewer people speak English and so you will learn the language ten times quicker.
Where will you choose to teach English in Spain? Willing to learn new skills and language
posted by Pedzisai
---

Hello everyone,

Learning Spanish is more than an academic need. In fact, i am a big fan of LA LIGA Santander and my goal is to be able to understand the Spanish commentators during the crazy games played in this championship.
posted by Fayssal
---

Give me the link to sent my application! :D
posted by Lukas
---

Do you need a Degree to become a TEFL Teacher?
posted by John
---

I would love to teach English in Barcelona.
posted by Athina
---

Great Opportunity. I wil search for more!
posted by Gökçe
---

You can use "Duolingo" to develop your Spanish language also.
posted by David
---

Teaching is something going far beyond the sharing of knowledge.
I can understand the reason why schools and institutes call for English native speakers, but many times there has been an evidence that foreign teachers are way ahead of English-speaking ones. Not to mention the low percentage of people speaking with the real British accent in the world.
As much as non-native teachers are not always perfect at the language, they can easily and effectively teach it, building up a comprehensive and useful language background to students.
Teaching English is much more than an escape and should be considered as an extremely challenging and rewarding activity.
Unfortunately, often a TEFL certification is not mandatory for native speakers and any degree is, unfairly, considered.
Frequently many teachers are rejected as soon as recruiters discover they are non-native English speakers, without testing their knowledge and abilities.
It is such a shame because non-native have an advantage: they perfectly know how hard is studying a different language than his own one, and this helps a lot in the learning process support.

posted by Noemi
---

Is a IELTS band 7.5/9 score recognized as a proof of language proficiency?
posted by Javier Carlos
---

Hi everybody, well I am already a TEFL/TESOL teacher and find it kind of difficult to find a job as language teacher without a university degree. Only China and sometimes Spain have some job openings for people without a university degree. Though a TEFL has the same value as a CELTA certificate, many employers prefer a CELTA certificate for some reason. I´d recommend to read some more posts on internet. Good luck.
posted by Matthias Volkmar
---
---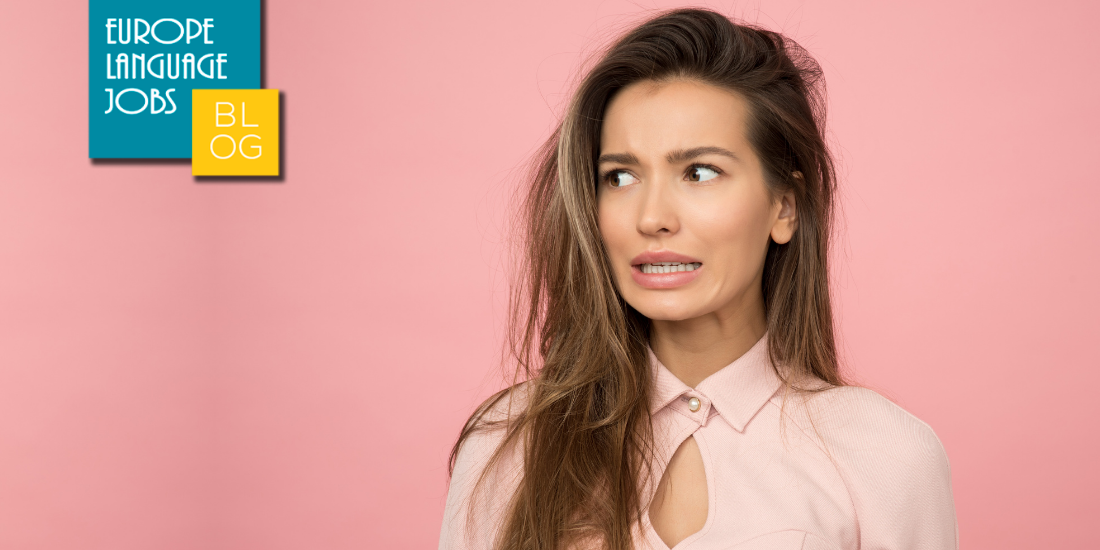 Learn 5 ways to get away with not having enough professional experience during an interview.
As an interest in remote jobs increases, and more and more of us aspire to be Digital Nomads, the lifestyle is becoming more competitive.