Every traveller needs their own handy set of tools in order to save as much time and money as possible. It's also important that you stay informed about the area, city or country you're in because you never know what could happen. Foreigners often get taken advantage of whilst in new countries and travelling can be dangerous, and for solo travellers, your best bet is to be organised, "But I hate organising things!" I hear you…in that case you need these 11 essential free apps for travellers, so you can enjoy your trip to the fullest. Make life easy for yourself and let the apps enhance it and do the leg work.

11 Essential Free Apps for Travellers
1) Mondly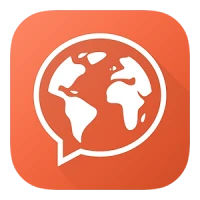 First on our list of free apps for travellers is Mondly. The most fulfilling travel experiences are when you manage to live like a local. To truly do this you have to speak the local language. Or at least try. Mondly's arguably a traveler's best friend and it's no wonder it has made it to the top of our list. What's great about Mondly is that their lessons get you ready for your trip. They have special lessons on going to the airport, ordering food and even on dealing with emergencies.
Also, with 33 languages available to learn, Mondly has got you covered even if you're a globetrotter. The available languages range from the most popular ones like Spanish, German or Russian to more exotic ones like Afrikaans, Japanese or Thai. If you really want to take language learning to a new level you have to try Mondly's virtual reality app that immerses you in conversations with virtual characters.
2) Transferwise

Number two on our list of essential free apps for travellers is Transferwise. As a lot of our candidates and audience are people who have either moved, or are looking to relocate to another country, we thought we just had to share this secret before any of you waste any more of your hard-earned cash on transferring money from one country to another. Transferwise is an almost free and almost instant way to do it.

I moved to Barcelona in 2014 and like many expats, I have needed to transfer money regularly between here and the UK, where I'm from. Personally, I use Transferwise every month and I love it. If your money is never in the same currency, or you just travel regularly, then you need to know about Transferwise. Rated 5 stars on the Apple App Store, they have created a way to transfer money cheaply and avoid those hidden fees.
3) HotelTonight
This app does exactly what it says on the tin. I use HotelTonight myself and although I haven´t booked a hotel on it yet, I definitely will. It´s super easy to use and ingeniously lists the rooms that hotels want to fill last minute. Everyone is a winner really: we get crazily cheap rooms, often in luxurious hotels, and the hotels get people in bed...which, naturally, is what they want.

HotelTonight also has useful descriptions for you to differentiate between the hotels that are more to your taste and those that aren´t. Check them out below.

• Luxe – An upscale hotel with stellar service, lavish amenities and serious comfort, for when your feelin' swanky.
• Hip – A stylish, sometimes quirky hot spot that's as popular with in-the-know locals as it is with travelers.
• Solid – A comfortable, reliable hotel with all the gotta-have-em amenities.
• Basic – A modest hotel with limited extras, perfect for when you need a place to lay your head.
• Charming – A hotel, B&B or guest house that's quaint, intimate and delightful.
• Crashpad – A budget hostel or inn without many amenities, for those nights you don't need 'em.
• High Roller – An over-the-top, tricked-out suite or penthouse for VIPs and high rollers.

4) Citymapper
Yes, Google Maps is great, but if we´re not careful this will turn into the Google Show, so let´s explore an equally useful, in my personal experience better, alternative.
Now you´ve got somewhere to stay you need to get around. You can wrestle the wind for your map all day, whilst at the same time advertising yourself to every passerby as a lost and vulnerable tourist, or you can download Citymapper. I know that pinpoint accuracy to this level seems like a lot to ask from a free application, but in this day and age, is it really?
Citymapper is always up to date on the latest changes on the road, it´s very slick and simple to use and it offers you numerous options for the same trip for you to choose from. In my view, definitely an essential free app for travelers.
5) Google Translate
An absolute must-have free app for travellers, Google Translate can be a godsend at times. Although I may prefer Citymapper over Google Maps, I find that Google Translate is the best service for quick translations. Assuming you don´t ask it to translate a monologue from Hamlet, then you should get by really well with this app. When I first moved to Barcelona I would stand outside a shop and plan what I wanted to ask for on Google Translate and although a few times the conversations didn't go too smoothly, I think it was more my fault than the app's.
A tip to help it out would be to make sure that you write whatever you´re trying to translate correctly. There are several different contexts for many phrases, so it is very easy for it to misread or misunderstand what you´re asking of it.
With the microphone feature you can also speak into it, and it will pronounce difficult words for you to attempt. If only you'd had this app when you met that Hungarian girl (or guy) in Budapest in 2014!
6) Tiplr
Tiplr is perfect for those aspiring bloggers, journalists and digital nomads. It is like a simplified version of Lonely Planet. Travellers can download the app and read short (around 50 – 200 words) Tips on different places all over the world, written by real travellers, for real travellers.
Whilst reading about incredible and secret places to add to your bucketlist, you can add ones of your own, which can then be rated by fellow travellers, and a 100 word "Tip", as they're called on the app, takes 5 minutes to write. You can also upload your own photos from Instagram to go with the Tips you create.
7) Bla Bla Car
The price of air travel may be plummeting, but down on solid ground it´s a different story. The increase in the price of oil has seen fuel costs rise consistently, an issue that will only get worse. In this economic climate, the best idea is to share lift. But what if you don't know anyone driving from Lyon to Barcelona in May! Don't worry, Bla Bla Car does!
This is basically the Airbnb of the car world. People who have plans of future car journeys sell their spare seats to strangers for reasonable prices. The drivers have ratings out of 5 and are scored also on their driving ability.
They have icons on their profiles to indicate their preferences in terms of smoking, pets, music and conversation so you can select a profile that seems to fit your style the most. I had a bit of a nightmare experience with a fellow passenger who really needed a shower. However the driver (Xavi) I would highly recommend!
8) Backpackr
The idea of this app is to provide a platform on which travellers can network, meet up and share advice on their experiences. It's the ideal, specialised social network for people who share a common interest and are in the same situation.
So if you feel like being social while travelling then the Backpackr app is the perfect one to meet fellow globetrotters. The app allows you to see other backpackers' travel plans and itineraries so you can see if your paths cross. There is also a "Common Room" where backpackers from all over the world post questions and advice. Why not drop in and say hello?
9) Tripit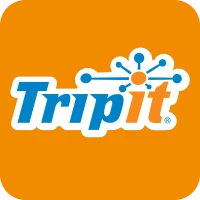 Another 5 star rated app, this service really takes control of your trip. If you are the type of person who doesn't really enjoy the whole organising part of travelling then this really is an essential tool for you. All you do is link Tripit to your email and it does the rest.
Forbes, The New York Times and CNT all recommend Tripit and the easy to use and good design features make it very user friendly. There is also a Google version (of course) called Google Trips but Google have had their moment.
10) Couchsurfing
Couchsurfing does exactly what you would imagine from the name, and is a very similar idea to that of Bla Bla Car where people offer up their spare rooms and sofas to travellers – for free!
A truly essential app for travelers as it helps you find a place to stay on a budget! This is the ultimate app for travellers on a real budget, but it is also a great opportunity to make some friends as you travel. The app has meetup and "hangout" features for its users, making it also perfect for the solo traveller.
Obviously you should use your discretion and there are risks involved but the hosts are rated just like on other apps ad websites so you should be able to reduce the chances of a bad experience and select a host that suits you.
11) Skyscanner
Skyskanner has exploded in popularity in recent years, and has really fuelled the drop in air travel that we´re all enjoying. If you´re one of those people who spends hours meticulously going through each airline´s website to compare prices, then stop - immediately. This app does that for you instantly, and in much greater detail than you ever could.
It is just your standard comparison site, but with an efficiency and ability to locate low prices that generally don´t disappoint. The app is perfect for saving money as it guarantees the lowest prices on the web, it is very user friendly and has a simple format. For those of you who travel regularly by plane, this is an essential addition to your smartphone.
There you have it, our list of essential free apps for travelers and they won't cost you a penny, if you´re traveling you´ll more than likely be needing a job to tide you over, whether that´s teaching English as a language second language, customer service, in marketing or maybe finance, either way, get yourself registered with Europe Language Jobs so you can easily and quickly find a job you´ll love in the country you want to spend some time in!
Are you worried about language barriers while travelling? Take a look at English Speaking Countries in Europe to make life as easy as possible for yourself and visit places that speak your native language!