Considering the choppy and treacherous ocean of the modern day house hunt, it is important that anyone looking for new digs is well informed about the resources that are out there.
This is especially if you're looking for a place in a country you're new to. You have to know what you´re doing.
Looking for a new house or flat can be really stressful, expensive time consuming. Naturally, the stress, cost and hours that you put in can all be multiplied by the fact you're in an unfamiliar country.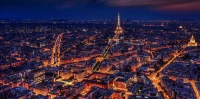 That's why we thought it essential to suggest the up and coming trend of using a new type of strategy whereby you don't even have to be in the country.
As the number of Europeans moving abroad to find work increases, the demand for expertise and assistance on the mid to long term rental market is growing too.
Be wary
In every city and every industry there are always those willing and waiting to take advantage of foreigners who don´t know their rights, the language, the laws or the going rates for rent.
As a newbie in town, the last thing you want is to become desperate for a place to stay and spend your savings on a substandard and overpriced room.
In cities like Barcelona where the population of young internationals increases every day, prices have skyrocketed, making competition intimidating high.
The summer months are of course the worst time for this. But in reaction to the increase in movement in major cities, new companies are appearing to help out the vulnerable newcomers.
Safe option
From our personal experiences as foreigners moving to Spain, we mainly use Spotahome, which validates and creates virtual video tours of apartments, with fun and informative commentaries.
Check out this awesome flat in Barcelona´s coolest neighbourhood, Gracia.
If Barcelona doesn't tickle your fancy, then you haven't been – I mean, don't worry! Spotahome operate in 15 major European cities.
They also take the first payment from you and hold it until you´ve been in your new flat for 24 hours until they give it to the landlord. This means that you can´t be scammed, and if you have a problem with your new flat you have time to advise Spotahome.
Spot a scam
Often spotting a scam can come down to common sense, or at least we'd like to think. Most people think that they are smart enough to sniff out a scammer a mile off but as people wise up, so do the scams...
Here are some top tips to spot a scam before it gets you:
If it seems too good to be true – it is!

Landlord or person responsible claims to be abroad

Time constraints – if someone is rushing you then be suspicious

Grammatical mistakes and typos in descriptions or websites

Photos not matching description

Too many upfront fees
So wise up, do your research and if you're in a strange country where you don't speak the language, don't be afraid - or too proud - to ask for help.