To live and work in Athens should be an inviting idea for any aspiring expat looking to find a new experience living abroad in a vibrant city. From its fascinating history immortalized in its sun-bleached ruins and traditional architecture to its cuisine, there is a huge number of reasons to work in Athens. The city has a population making up nearly half of that of Greece and is situated In the middle of the Greek mainland providing an excellent opportunity to explore the rest of what the country has to offer.
Work in Athens: why you should make the city your next destination
A chance to live history

As the southernmost capital of Europe, Athens has been a hugely important city throughout history. It is widely considered the birthplace of Western Civilisation with many of the intellectual and artistic ideas that shaped history having originated from there.

A large part of the town's historic zone has been made into a pedestrian area that goes on for 3 kilometres, giving you access to all of the city's major historical sites, such as the Acropolis, which is perhaps the most emblematic site in all of Greece. Every year, hundreds of thousands of tourists flock from across the globe to visit these sites in order to get a glimpse into one of the most illuminated periods in human history and stand in the footsteps of great philosophers, artists, and scientists.
These days, Athens still remain on the world stage – it is still a vibrant, cultural city. The 2004 Olympic Games which took place in Athens gave the city a huge makeover – renovations to the historical zone and the transport links have improved life in the city to a great extent.

Great weather

One of the biggest plus points of working in Athens is the great weather. Situated by the Mediterranean Sea, the climate in Athens is perfect, especially for those who love the sun. Summers are usually very warm, and the winters are mild and cool – temperatures start to rise again around May time. Rain is not very common, especially in the months of summer where temperatures can reach 35C on most days – so expect to spend many days lying on the beach.

Lots of great opportunities for work in Athens

The Greek Government have welcomed lots of foreign companies to relocate to Athens after the recent crisis – in the past few years, the city has seen a big rise in the presence of multinational companies expanding operations abroad. Relocating their business to work in Athens means they need to attract multilingual speakers to join their teams – and they are offering huge incentives to do so. Many companies are offering great bonus packages for candidates looking to relocate to Greece.

Teleperformance Greece have a huge recruiting campaign right now to work for the world's most popular social media platform. They are looking for different language speakers to work as content moderators for the social media giant – you can check out their offers here.

In addition to the great location opportunity and salary, the offer includes a great relocation package and even classes to help new hires integrate into Greek culture. Being part of their multicultural team gives you access to a wide range of benefits, including exclusive discounts, health insurance, a casual dress code and even training in the latest technologies, giving you chance to improve your skills while earning money!
You can find out more benefits of working in their company here.

Low cost of living

Greece is an EU member and uses the euro as its official currency. One of the biggest advantages of living in Athens is the low cost of living compared to other European destinations. In general, prices are around 30% lower than the rest of Europe, so your money should go further compared to other potential destinations on your list. Although the wages in Greece can be lower than in other European countries, it is true that the prices of items such as food and drinks are considerably cheaper, along with the costs of accommodation.
Greek cuisine is world-renowned

One of the primary aspects of Greek culture is its rich cuisine. From traditional Greek staples to delights from around the world, there should be food for anyone wanting to live and work in Athens.
The city is home to hundreds of bustling restaurants offering a variety of different Greek favourites such as tzatziki and Moussaka. Due to the city's busy port, seafood is everywhere. Everyone in Athens loves fish, so there are options to be found in every restaurant category. Dishes like stewed octopus and fried cod are a real delicacy.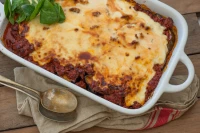 Perfect location

The city is located in the middle of mainland Greece, giving you a great opportunity to explore the rest of Greece. Surrounded by stunning scenery, there are countless places around the city to visit, both historical and modern attractions.

Athens' huge ports mean that you will be able to travel to the countless islands beautiful islands around Greece – such as Mykonos, Crete, and Santorini, which are all hugely popular.
Great quality of life

Along with the great food and low cost of living, the quality of life in Athens is very high. The city is safe compared to many major cities in Europe and much more peaceful. Aside from the city's historical influence, the city boasts a large commercial area home to many big-name brands.

Getting around the city is a breeze with its great transport links – the 2004 Olympic Games saw the city receive a lot of investment and well-needed renovation.
For many expats looking to move abroad to a vibrant city, Athens is the perfect choice. Living here gives you the chance to live in the birthplace of Western Civilisation and immerse yourself in the wonderful Greek culture. Thinking of taking the plunge? Find out how you can obtain your ETIAS visa and make sure you check out our job offers in Greece.