Job offers with languages in Europe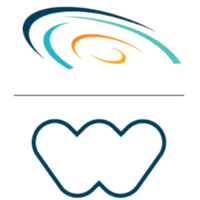 DESCRIPTION
Customer Lifecycle Manager -Dutch Market
Why join us
Are you enthusiastic about creating memorable experiences? Then come join us at Webhelp and work with energetic people who strive to enjoy every day.
We are looking for a Customer Lifecycle Manager -Dutch Market to join our exciting projects, with leading brands from tech, finance, travel, fashion, healthcare, and many more industries.
What we offer you
You will be trained and constantly guided by your managers and your team. You will learn new processes, develop your language and communication skills, as well as work in a digital environment, with some of the most innovative technologies on the market.
What you will learn with us will make you a valuable member of our team or any other team.
Your benefits at Webhelp:
-Full-time contract, 39 hours/week: Monday - Friday from 09:00 to 18:00
-Competitive salary and performance bonus
-Great office location in Malaga
-Friends hunting (referral) bonus
-Full paid training about the company and the project you will be working on
-Career development program and specialized courses
-Opportunities for a career abroad through the Webhelp International Mobility Program
What you'll experience at Webhelp
As an Customer Lifecycle Manager in our team, you will:
-Be the first contact point for many customers, deliver a strong first impression and set the foundation for long term customer relationships
-Quarterback sales from lead to purchase; be the main point of contact for customers, leading the sales strategy, overcoming objections and negotiating success
-Engage with small and medium businesses across industries
-Deliver a world-class customer engagement experience
-Maximize up-sell and cross-sell opportunities collaborating with Solution Specialists and Partner Connection Managers
-Position competitive offerings and solutions in the context of customer needs and experiences
-Effectively turn prospects and qualified leads into opportunities and revenue pipeline by filtering them through different criteria, e.g. BANT (budget, authority, need and timeline)
-Meet and exceed targets for net-new revenue and sales pipeline; accurately forecast sales, pipeline and usage for the products and solutions in scope; contact 200 leads and create 30 Opportunities per month; maintain high daily activity, minimum ~60-90 activities/day
-Leverage social, digital, video, chat, phone and demonstration environments to effectively reach, sell to and manage client customers
-Collect feedback from customers and articulate it back to the business: "Voice of customer."
We'll be a great match if you:
-Are native or proficient in Dutch and English
-Share our values of commitment, unity, integrity, recognition, and WOW
-High school diploma required; BA/4-year degree preferred
-2-3+ years sales experience with a proven track record of success is required
-Minimum 1 year IT industry experience required
-Minimum 1 year sales account management or customer management experience required
-Familiarity with modern sales techniques and tools
-Experience working with or selling Azure, Office 365, Dynamics 365 or similar solutions preferred
-Microsoft Fundamentals certification on Azure/Modern Workplace/BizApps is preferred
-Strong interpersonal skills, excellent oral, written and verbal business communications skills
-Achievement and success-driven personality
-Solid time management skills and ability to work independently or under supervision with a high level of integrity
-Experience using Microsoft Office Suite applications, Windows OS and Client Relationship Management (CRM) system(s) such as Dynamics 365, SalesForce etc
-Passion for cloud technologies and changing the world.
Don't meet every single requirement?
At Webhelp, we are dedicated to creating a diverse, inclusive, and authentic workplace where everyone can learn and develop themselves professionally. If you feel you don't check off every qualification in the job description, we encourage you to apply either way. We will do our best to match you with the right job, whether it's this one or a future role.
Who we are
Webhelp is a people-first company and a global leader in the BPO industry. With more than 100 nationalities, Webhelp Spain is one of the main multilingual centers of the Group. We focus on creating memorable customer experiences and developing business solutions adapted to each company. We enhance the value of the most innovative brands by combining intelligence and emotion to make business more human.
If this sounds like you, join us at Webhelp!
Webhelp is an equal-opportunity employer
Webhelp is committed to equal employment opportunities for all candidates and a work environment free of discrimination and harassment. All our recruitment practices are based on business needs, job requirements, and personal qualifications, without regard to gender identity, age, religion, ethnicity, family or parental status, or any other classification protected by applicable national laws.
RRQ23-004900-1-NETHERLAND
ARE YOU THE PERFECT CANDIDATE?