Job offers with languages in Europe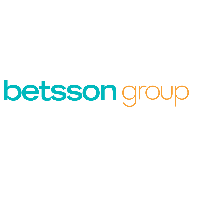 DESCRIPTION
THE CHALLENGE
Betsson Group has an exciting opening for a US Sports Trader in our sportsbook team based in Malta. This is a rare opportunity to break into one of the most exciting industries. As a US Sports Trader, you will be responsible for trading on sporting events, assessing risk, calculating margin, event creation and settlement, tool development, error reporting, and more.
WHAT'S IN IT FOR YOU?
This role is within the sportsbook, specifically the US Sports team, consisting of approximately 10 traders. You'll focus on trading matches from leagues centred on the US, providing a diverse work schedule. You'll also have the opportunity to assist in pre-match odds compiling, further enhancing your expertise in this area. Additionally, you'll work with customer management and profiling, event creation and settlement, effective error reporting, and learn about various live sports.
REQUIREMENTS
This role requires a vast knowledge of American Sports. We will provide training on trading and iGaming.
American football, Baseball, MMA & Ice Hockey odds compiling/trading both pre-match and live.
Handling US Sports player special markets.
Settlement of markets as required.
Monitoring and analyzing customer activity, reporting to the Customer Risk Analyst team.
Ensuring our US product is competitive with Markets by monitoring competitors.
Risk management – observing market movement and making quick and accurate decisions.
Addressing technical or settlement issues affecting company trading.
Communicating with 3rd party trading providers.
Trading Ice Hockey and other sports live when necessary.
Collaborating closely with colleagues to deliver the best sportsbook product for our customers.
ARE YOU THE PERFECT CANDIDATE?