Job offers with languages in Europe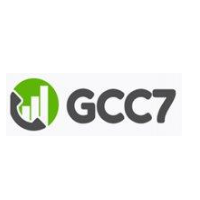 DESCRIPTION
Firma GCC7 (oddział na Malcie) zwiększa swój personel poprzez rekrutację Specjalistów ds. Sprzedaży i Agentów ds. Osbługi Klienta.
Jesteśmy wielokulturową firmą, działającą w stale rozwijającym się sektorze finansowym, która dziś zatrudnia na Malcie ponad 200 pracowników.
Specjalizujemy się w zarządzaniu strategicznymi działaniami finansowymi w zakresie pozyskiwania i utrzymania relacji z klientem.
Oferujemy szeroką gamę produktów w zakresie rynku finansowego takich jak kryptowaluty, akcje etc. aby zapewnić najlepsze usługi w zakresie handlu online.
Jeśli jesteś dynamiczną osobą, która radzi sobie z wyzwaniami, jest poraktywna, z pozytywnym podejściem i chęcią do nauki, jesteś ukierunkowany na cel, to mamy pracę dla Ciebie!
REQUIREMENTS
Twój zakres obowiązków:
kontakt z klientem;
szkolenie z poruszania się na platformie;
przedstawienie korzyści współpracy z nami;
sprzedaż usług
Idealny kandydat powinien posiadać:
motywację i silną ambicję do osiągania wyników;
skłonność do pracy zespołowej;
dobre umiejętności komunikacyjne;
umiejętność pracy w stresie;
Dodatkowym atutem będzie:
doświadczenie w sprzedaży;
wykształcenie lub doświadczenie zawodowe w zakresie finansów;
ARE YOU THE PERFECT CANDIDATE?