Job offers with languages in Europe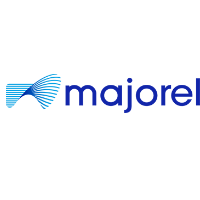 DESCRIPTION
Welcome to Majorel! We are a leading customer experience multinational with over 82,000 professionals in 45 countries all over the globe. Our diverse #OneTeam designs and delivers flexible solutions in 60 different languages that make a difference to the customers of many of the world's most respected brands. Creativity, Excellence and Respect, our fundamental values, drive everything we do. Whether you are an experienced professional or just starting out, we can offer you the right support to help you achieve your goals. Are you also #DrivenToGoFurther? Join us now!
For our business in Majorel Portugal we are currently looking for an IT Support.

Responsibilities
Researching and advising other members of the IT team on new endpoint solutions and strategies and deploying various IT services being delivered to staff, including but not limited to the following:
Managing and deploying devices in the MDM system;
Managing and configuring the delivery of Office software and tools;
Managing and deploying endpoint security;
Deploying and managing endpoint management software;
Managing software library;
Manage end-user profiles, Windows, application updates, and device performance to ensure optimal endpoint availability;
Participating in the rollout of IT endpoints and equipment;
Evaluate, prioritize and answer incoming requests for assistance from colleagues experiencing problems with computer-related technologies;
Log and track all requests, incidents, and tasks utilizing the Service Desk;
Train users on various software and system hardware;
Configure computers, install software and set up peripheral equipment;
Protect confidentiality about all aspects of employee and corporate information.
Requirements
Knowledge of IT; storage, hardware, software, networking, etc;
Proficiency in MAC device management in Jamf Pro (preferred);
Strong track record of driving issues to resolution;
Strong interpersonal and customer service skills;
Strong English written and verbal communication skills (another EU language will be considered a plus).
What we offer
Competitive salary and benefits conditions;
Career development plan with internal opportunities;
Employee recognition based on seniority;
Wellbeing programs and benefits such as an Employee Assistance Program with psychological, legal, financial/fiscal, and psychosocial support and a Sports Club with several sports types with outdoor, indoor, and online classes;
Partnerships/discounts;
Engagement initiatives and year-round events and fun competitions;
Excellent reputation as a responsible employer;
Modern work environment at an attractive location in Lisbon center with excellent public transport connections;
An international environment engaging people from different nationalities and cultures.
Equal opportunities
At Majorel we are committed to equal opportunities between men and women. In the same way, our offered positions can be developed by people with disabilities. We guarantee compliance with preventive regulations to ensure the care for the safety and health of workers in our facilities or in teleworking
ARE YOU THE PERFECT CANDIDATE?