Job offers with languages in Europe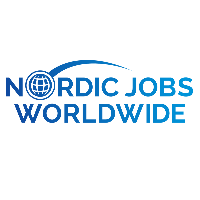 DESCRIPTION
Are you a Swedish-speaker who thrives in a Customer Support environment, is fast and efficient and perhaps also loves to work in the sun 300 days a year? Well, keep reading!
Meet the client
Their aim is to be the world leader in gaming entertainment by providing their customers with the most entertaining and trustworthy experience possible, while also reinventing the gambling industry. They are home to more than 30 well-known brands and they are committed to long-term development and sustainability, and they are trying to revolutionize our industry for the benefit of their players, themselves, and the entertainment industry as a whole.
Job Description
As a Customer Support Representative, you will interact with customers and assist them with their inquiries. You would be representing the company, thus you must possess a vibrant and responsible character, as well as the capacity to work in shifts.
Your Responsibilities
Effectively communicating with customers in their designated language.
A high emphasis on quality, with particular attention to detail and accuracy.
Providing an outstanding client experience and resolving issues on first contact.
Resolve product and service issues by clarifying customer complaints, determining the origin of issues, identifying and explaining the best course of action, and following up to ensure resolution.
Responding to client inquiries via Webchat, Email, and Phone in a timely and professional way.
Escalating requests where needed.
Thoroughly investigating player concerns.
Promoting a "Safer Gaming" philosophy.
Staying UpToDate on rules, processes, and licensing needs.
Contributing to collective effort by achieving necessary results
Go above and beyond when engaging customers
Taking part in the Onboarding Programs.
REQUIREMENTS
What we are looking for:
English fluency and native level of Swedish
Proven customer service experience is welcomed but not mandatory since the company provides comprehensive in-house training.
Strong communication/public relations along with active listening skills required.
Customer orientation and the ability to adapt and respond to diverse sorts of characters
Proficiency working on computers and touch typing are required.
Ability to perform under pressure
Accountability and conscientiousness
ARE YOU THE PERFECT CANDIDATE?