Job offers with languages in Europe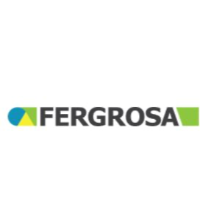 DESCRIPTION
We are currently looking for a Danish speaking individual with a high drive and proactiveness to take care of our sister company in Denmark from Spain, Valencia.
You will be part of an interesting journey where you will be the one in charge of the business on daily business, responsible for assisting our customers, making sure our website are up to date, make sure the products gets delivered and proactively looking for new customers and distributors to reach out to.
The company is based out of Denmark but we are planning to base an office out of Spain, Valencia where you will be located. The company is dealing and distributing with machines for the concrete industry, pumps, and generators so you must have some technical understanding for entering this role.
About the position:
In charge of the daily operation, incoming phone calls, e-mails etc.
Proactively looking for new customers and distributors we can work with.
Update the SoMe channels on daily/weekly basis.
Speak with suppliers and find new suppliers for various areas.
Possible participation in exhibitions abroad.
Built up a small organization (you will be the first one, and in charge of helping us making a small team).
REQUIREMENTS
Fluent in Danish, both verbally and written.
You have a high level of customer service and you understand how to open doors to new customers.
You like to have responsibility and be part of a bigger journey.
Preferable experience with Office 365, E-conomics and CRM systems.
ARE YOU THE PERFECT CANDIDATE?