Job offers with languages in Europe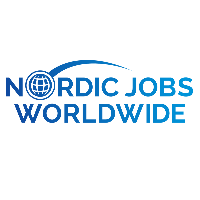 DESCRIPTION
Are you a fan of social media, streaming, or constantly on the lookout for videos that help solve various everyday problems?
As a Video Content Analyst for the industry-leading global market leader, you can turn your interest into a profession and work for the most popular video sharing website. Videos are an essential part of corporate communication, marketing, and content management. As a Video Content Analyst, you will contribute to ensuring the quality, relevance, and compliance of these contents with the standards, thereby maximizing the company's impact on its target audience.
About the Company:
We're talking about one of the world's leading professional service companies that transform their customers' business, operating, and technology models for the digital age. Their unique industry-based consulting approach helps customers plan, build, and operate more innovative and efficient businesses. The company, headquartered in the United States, ranks 194th on the Fortune 500 list and is regularly listed as one of the world's most admired companies.
About Your Role:
Analyzing and evaluating video content according to established guidelines and standards

Identifying and labeling relevant information and features in the videos

Ensuring compliance with quality standards, guidelines, and legal regulations

Assessing the relevance, accuracy, and quality of video content based on predefined criteria

Identifying potential violations of guidelines and developing appropriate solutions

Collaborating with team members to achieve continuous improvements in content, processes, and tools

Creating reports and statistical analysis of analyzed video content
REQUIREMENTS
About Your Profile:
Fluent German language skills (minimum C1 level) B2 level in English Excellent communication skills (both verbal and written) and interpersonal skills

Quick grasp and adaptability in learning new processes, concepts, and skills

Excellent organizational skills and time management

Keen attention to detail and a desire to work precisely, efficiently, and at a high level

Neutral attitude towards diverse video content that needs to be classified

Willingness to work in 3 shifts (5 days a week, Monday to Sunday, depending on the shift schedule - morning, afternoon, night shifts)



**All applicants must have an EU passport or a valid residence permit.
ARE YOU THE PERFECT CANDIDATE?