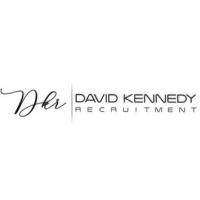 DESCRIPTION
David Kennedy Recruitment is working with a leading Outsourcing/BPO consultancy who is seeking to onboard a German/French/Italian speaking Account Manager to join their teams in Athens.
Position: Account Manager
Location: Athens, Greece
Employment type: Full-time
Remuneration: Base salary + bonuses.
DUTIES AND RESPONSIBILITIES:
Develop understanding of the company's line of products and lead with value-led conversations with customers for these solutions
Create a value-based relationship with new & existing customers
Drive up-sell & cross-sell by prioritizing accounts with highest propensity to buy by clearly defining ideal customer profile and contact them via various channels
Execute Marketing Qualified Leads with a defined SLA to maximize revenue
Research customer contracts and purchasing history in the customer management systems & external sources to figure out the expansion opportunity in an account
Manage the opportunity pipeline from week to week, providing accurate and timely updates to management on progress and outlook
Collaborate with other teams to maximize footprint of growing company streams
Engage as required, with the supporting functional teams to resolve issues raised by customers.
REQUIREMENTS
Native/fluent in German/French/Italian, both oral and written (at least C2 level). Fluent in English (at least B2 level)
Minimum of 3 years' relevant work experience in same/similar role
Proven ability to manage a large customer set
Excellent communication skills (both oral and written)
Flair for technology and ability to lead a customer conversation with value-selling rather than product features pitch
Demonstrated ability to be a quick learner
Task oriented with focus and drive to complete tasks at hand
Strong organization, follow-through, and documentation skills suitable for customer communication
Resourceful and stress resilient personality that can adapt and remain calm in all situations
Ability to meet tight deadlines with minimum supervision and in timely manner
Ability to work independently, while being team player at the same time.
ARE YOU THE PERFECT CANDIDATE?
Top countries with English jobs:
Top cities with English jobs: