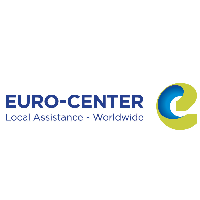 Assistance Coordinator - Danish speaker
DESCRIPTION
Are you looking for new life experiences?
Do you want to discover far-away places and destinations?
Are you interested in the unique cultures of South East Asia?
Come work with us in Thailand, and all of the above are within reach and become accessible to you.
Our office is located in the heart of Bangkok, an exciting and amazing city with a vibrant culture all by its own.
We are currently looking for Danish speaking employees for the full-time position of Assistance Coordinator.
Company overview:
Our company, Euro-Center (Thailand) Co., Ltd., is the Regional medical assistance office for various Northern & International European insurance companies. Our office is located in Bangkok, Thailand. We are employing 50+ staff members, handling insurance and assistance claims with high professional standard in an international and vibrant office environment. Our office runs 24/7 and works in liaison with 9 other Euro-Centers around the world. The Euro-Center Holding SE, headquartered in Prague belongs to the Munich RE Group with its subsidiaries of ERGO Travel and ERV and is also partially owned by Europeiske Reiseforsikring in Norway (IF Group).
As Assistance Coordinator, you will be responsible for the communication over phone and via email with Danish speaking and other international policy-holders and a worldwide network of medical providers.
You will be part of a truly international team coming from Europe, the Americas, South Africa, Southeast Asia including our host country Thailand of course - all skilled, competent and helpful colleagues, who are passionate about providing premium Customer Service.
The Service:
Handle any inbound or outbound communication related to Assistance. These communications may be with policyholder, medical and technical providers, agents, insurers or other Euro-Center offices.
Co-ordinate logistic arrangements locally and internationally to assist policyholders with medical and other claims
Register all communications and taken actions in the systems provided by the company
Coordinate with the medical professionals according to companies' escalation process
Be able to understand the available provider network and identify preferred providers in different countries adequate for an ongoing case.
If this ad has sparked your interest, we encourage you to submit your CV!
REQUIREMENTS
Desired Skills:
Danish speaker with full professional fluency in English language. Additional knowledge of Swedish language will be an advantage.
At least 2 years of work experience. Previous work experience in medical assistance or in travel industry will be an advantage.
Bachelor's degree or Certificate of Higher Education
Excellent IT skills
Good general knowledge, strong communication skills with a focus on empathic approach, listening skill and attention to detail
Good team player
Works well under pressure
Able to work in rotating shifts including 2-3 nights per month
ARE YOU THE PERFECT CANDIDATE?
Top countries with Danish jobs:
Top cities with Danish jobs: