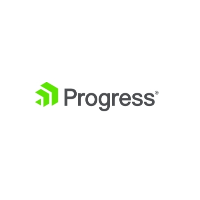 Business Generation Representative - Dutch & English
DESCRIPTION
Progress is an experienced, trusted provider of products designed with customers in mind, so they can develop the applications they need, deploy where and how they want and manage it all safely and securely. We take pride in what we do, always valuing the whole person—at work and in life. Our diverse life experiences enrich our culture because people power progress. And as Business Generation Representative in the Netherlands, you can join us in doing what we do best: propelling business forward.
Please, note that this is a part-time opportunity (20 - 30 hours per week).
What you will be focusing on:
Working with Account Executives and cross-functional teams, you will contact and engage target accounts in the Benelux region, prospect new business opportunities, qualify their goals and pain-points and identify how Progress can help them.
Outbound prospecting to build pipeline for the Benelux Sales Teams
Participate in customer retention, upsell and cross-sell campaigns
Manage inbound sales requests received via live chat
Use tools like SalesLoft and LinkedIn Sales Navigator to support your prospecting and overall sales cycle
Review, contact and qualify marketing-generated leads
Make a minimum of 20 strategic outbound calls per day
Set discovery meeting appointments for Benelux Sales Teams
Attend regular product sessions to develop expertise in Progress products
Maintain and update Salesforce.com CRM to accurately track all relative customer data, business insights, and records of interactions
REQUIREMENTS
In the BGR role, you will do well if you:
Are fluent in both Dutch and English
Have some experience or are interested in developing a career in tele sales, business development, and/or outbound prospecting
Love a challenge and working in target-driven environments
Succeed as part of a team
Are not afraid to speak to C-level customers on the phone as well as making sure you are up to date on the newest technologies and industry trends
Have a talent for finding new businesses and developing positive relationships
Work across many different parts of the organization to get things done
However, if you don't tick every box, don't worry; you will have access to some great sales training and enablement resources.
ARE YOU THE PERFECT CANDIDATE?
Top countries with Dutch jobs:
Top cities with Dutch jobs: