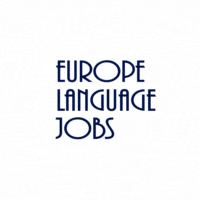 Community Manager Internship
DESCRIPTION
About the company:
Europe Language Jobs is a multilingual job board that provides service to candidates and companies throughout Europe, operating in 48 countries and with over 57 languages. And yes, we are the owners of the platform through which you are applying.
We are looking for a new Community Manager to join our Digital Marketing team.
If you are a creative, dynamic person with a strong desire to grow professionally in an international company, don't miss this opportunity! !
Digital Marketing Team support
Looking for trends in Social Media
Sharing content on Social Media like Linkedin, Facebook and TikTok
Creating templates and sending newsletters to collaborators
Analysis of performances with Google Analytics
Possibility to collaborate with the TikTok team
Basic Graphic Design tasks
Giving support in event webinars
Helping team members create reports –working with Excel
REQUIREMENTS
Languages:
Proficiency level of English
Other spoken languages are a plus
Skills:
You are a friendly and positive team player who wants to work in an international environment
You are proactive, eager to learn, and highly motivated
You like to see the big picture, but you are also detail oriented
You are results-driven and creative
You have excellent listening and communication skills
You are curious and able to multitask.
Other:


It is essential to be able to sign a learning agreement with a study center with which to formalize the internship.
ARE YOU THE PERFECT CANDIDATE?
Top countries with English jobs:
Top cities with English jobs: